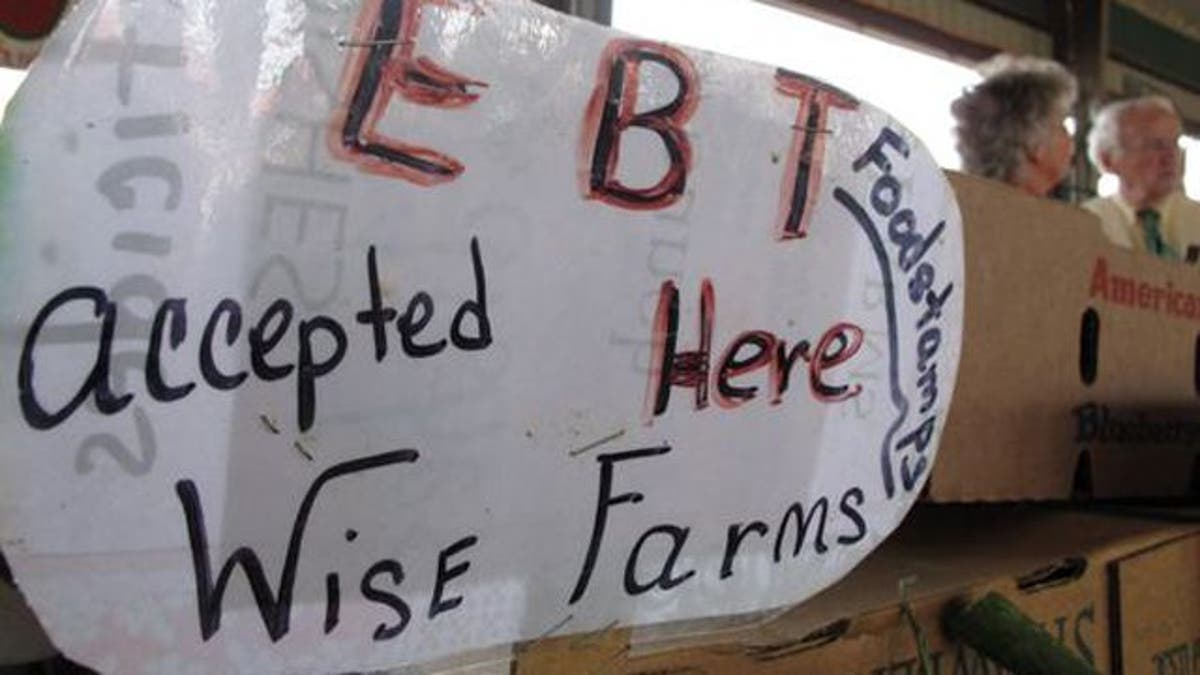 Several House Republicans have introduced a proposal that would require food stamp recipients to show photo identification when making purchases -- a move they say is necessary to prevent fraud in the program that aids 1 in 7 Americans.
Rep. Matt Salmon, R-Ariz., introduced the SNAP Verify Act, which would require individuals who receive acceptance through the Supplemental Nutrition Assistance Program to present a photo ID when buying products at stores that accept food stamp recipients.
"My bill simply requires the photo identification of authorized users of SNAP electronic benefit cards at the point of transaction," Salmon said in a statement. "With over $750 million in SNAP card and food trafficking fraud each year, it is time Congress take action to address the rampant waste in this program."
Salmon said conducting effective oversight for the program has proven difficult as food stamp spending grows. He cited a Government Accountability Office report showing that $2.2 billion in benefits were erroneously handed out in 2009 alone.
Several Republicans have signed onto the bill as co-sponsors, including Reps. Trent Franks, R-Ariz., Bill Posey, R-Fla., David Schweikert, R-Ariz., and Jack Kingston, R-Ga.
There is no federal requirement to show photo identification at the time of food purchases, though some states have the option to require a photograph of individuals using SNAP program's Electronic Benefits Transfer system.
In Rhode Island, legislation has been filed in the state's General Assembly that would force residents trying to buy products using a food stamps to present photo ID.
The proposal by Rep. Patricia Morgan, R-West Warwick, would apply to those using electronic benefit cards to redeem other public assistance too. It would be up to retailers to check the photo ID against the name on the government-issued EBT card.
On Friday, President Obama signed into law an agriculture spending bill that will expand federal crop insurance and ends direct government payments that go to certain farmers, while trimming the nation's $100-billion-per-year food stamp program.
The bill finally passed with support from Democratic and Republican lawmakers from farming states, but the bipartisan spirit didn't extend to the signing ceremony at at Michigan State University where Obama was flanked by farm equipment, hay bales and Democratic lawmakers.
Conservatives wanted much larger cuts to food stamps than the $800 million Congress finally approved in a compromise. Agriculture Secretary Tom Vilsack told reporters he did not expect the cut of about 1 percent of the food stamp budget to have a significant impact on recipients.
The Associated Press contributed to this report.