GOP leaders skeptical about US attorneys' freedom in leaks probe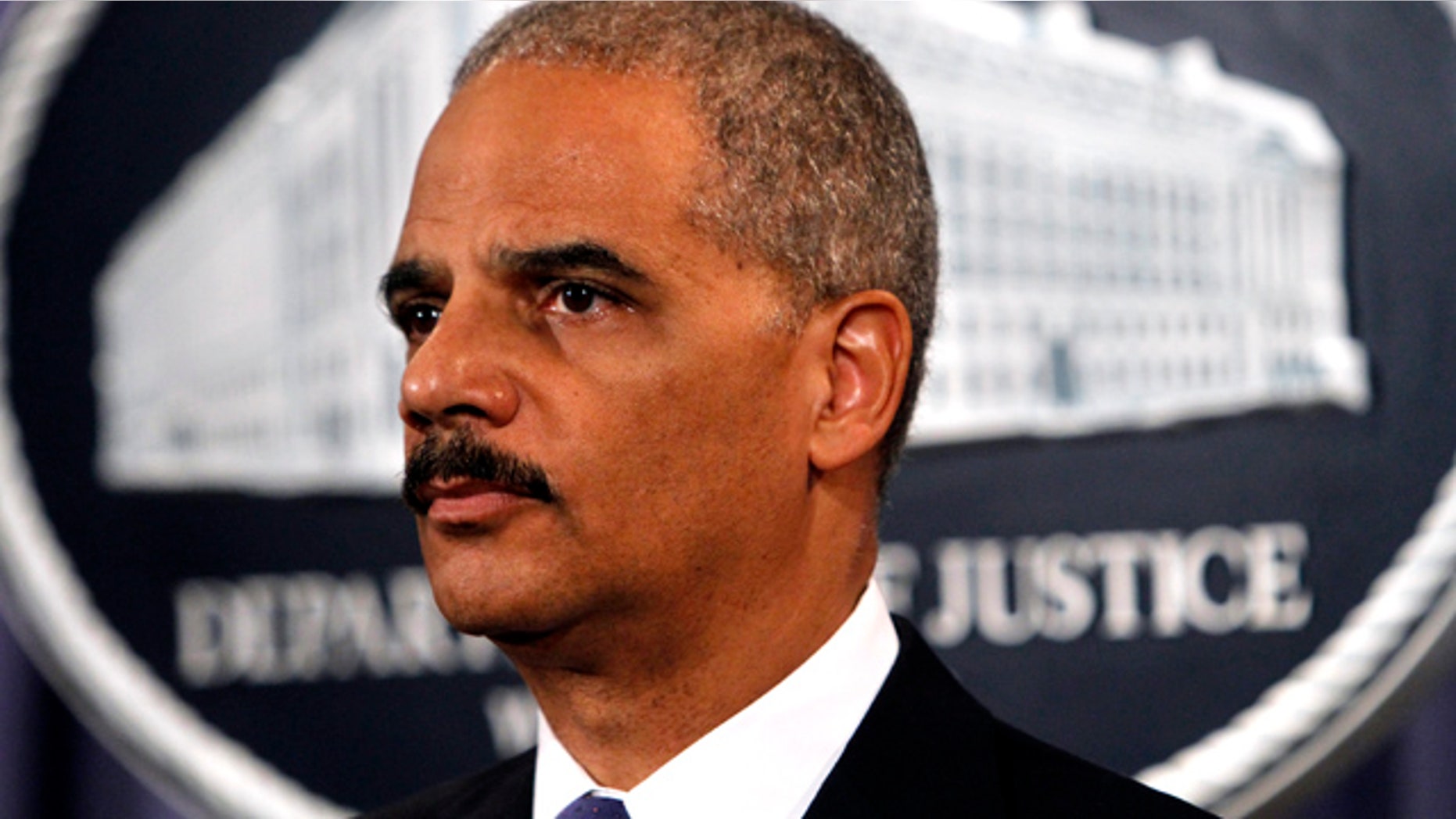 Attorney General Eric Holder's announcement that two U.S. attorneys have been assigned to lead a criminal investigation into possible, unauthorized leaks of classified information is being met with skepticism by GOP lawmakers questioning whether the attorneys will be able to act independently of the Obama administration.
"I have no doubt that these U.S. attorneys are excellent prosecutors," GOP Sen. Saxby Chambliss, vice chairman of the Senate Intelligence Committee, said. "However, they would still be operating under the Obama administration's Department of Justice. The better solution is to appoint an outside counsel to impartially investigate what will likely lead to a White House inquiry."
Holder said late Friday he had assigned the investigation to Ronald C. Machen Jr., a U.S. attorney for the District of Columbia, and Rod J. Rosenstein, a U.S. attorney for Maryland.
"These two highly-respected and experienced prosecutors will be directing separate investigations currently being conducted by the FBI," Holder said. "I have every confidence in their abilities to doggedly follow the facts and the evidence in the pursuit of justice wherever it leads."
The announcement follows a bipartisan call from Capitol Hill for an investigation and a special prosecutor to look into suspect national security leaks -- which congressional lawmakers say is needed because the disclosures have put Americans world-wide at risk and perhaps came from the administration.
Holder said Machen and Rosenstein are "fully authorized" to prosecute criminal violations and talk with U.S. intelligence officials and that their investigations can reach into Congress and the administration.
Still, congressional Republicans expressed uncertainty.
"The Attorney General is so politicized in his office," Texas GOP Rep. Lamar Smith, chairman of the House Judiciary Committee, told Fox News on Saturday. "I just hope these U.S. attorneys will be totally independent and go where the trail leads them."
The CIA and the Justice Department's national security division said before Holder's announcement that they will not participate in investigations.
President Obama said Friday that the leaks did not come from the White House.
"The notion that my White House would purposely release classified national security information is offensive," he said.
However, the administration reportedly has not support the appointment of a special prosecutor.
The calls for an investigation followed a series of recent news stories that detailed an Al Qaeda plot to detonate an explosive device aboard a U.S.-bound flight, cyber-attacks on Iran's nuclear program, U.S. drone attacks in the Middle East and the mission's human "hit list" -- culled personally by Obama.
The New York Times said its story on the drone attacks was based in part on interviews with "three dozen of (Obama's) current and former advisers."
The attorney general said he will work with the House and Senate Intelligence Committees, which lead the call for a special prosecutor.
"The accelerating pace of such disclosures, the sensitivity of the matters in question, and the harm caused to our national security interests is alarming and unacceptable," Sens. Diane Feinstein, D-Calif., Chambliss, R-Ga., chairman and ranking Republican on the Senate intelligence committee, as well as Reps. Mike Rogers, R-Mich., and C.A. "Dutch" Ruppersberger, D-Md. chairman and ranking Democrat on the House intelligence committee, said in a joint statement this week.
Rogers said late Friday, "The investigation must be complete, fair and balanced. These US attorneys will need to have the ability to follow the investigation wherever it may lead. I look forward to hearing how they will be independent from the chain of command."
Arizona GOP Sen. John McCain and other have suggested the leaks were politically motivated, perhaps an attempt the bolster the president's image on foreign policy.
McCain, the ranking Republican on the Senate Armed Services Committee, said Friday before the Holder announcement, "I continue to call on the president to immediately appoint a special counsel to fully investigate, and where necessary, prosecute these gravely serious breaches of our national security."
Machen is leading a high-profile political corruption probe of officials in the District of Columbia. Before becoming U.S. attorney, Machen helped lead the white-collar and internal investigation practices at the prominent Washington law firm of WilmerHale. He served as an assistant U.S. attorney from 1997 to 2001.
Rosenstein was an associate independent counsel who worked for Whitewater prosecutor Ken Starr from 1995 to 1997. He was co-counsel in the fraud trial of Jim and Susan McDougal, the former real estate partners of Bill and Hillary Rodham Clinton. The McDougals were convicted in a trial that also resulted in the conviction of then-Arkansas Gov. Jim Guy Tucker.
Smith, R-Texas, also said he hopes that the Justice Department brings "the full force of the law against these criminals."
"We need to send a clear message to anyone who considers leaking sensitive information and putting Americans at risk: If you leak classified information, you will face jail time," Smith said in a statement Friday.
The Associated Press contributed to this report.