GOP lawmaker invites Obama rodeo clown to perform in Texas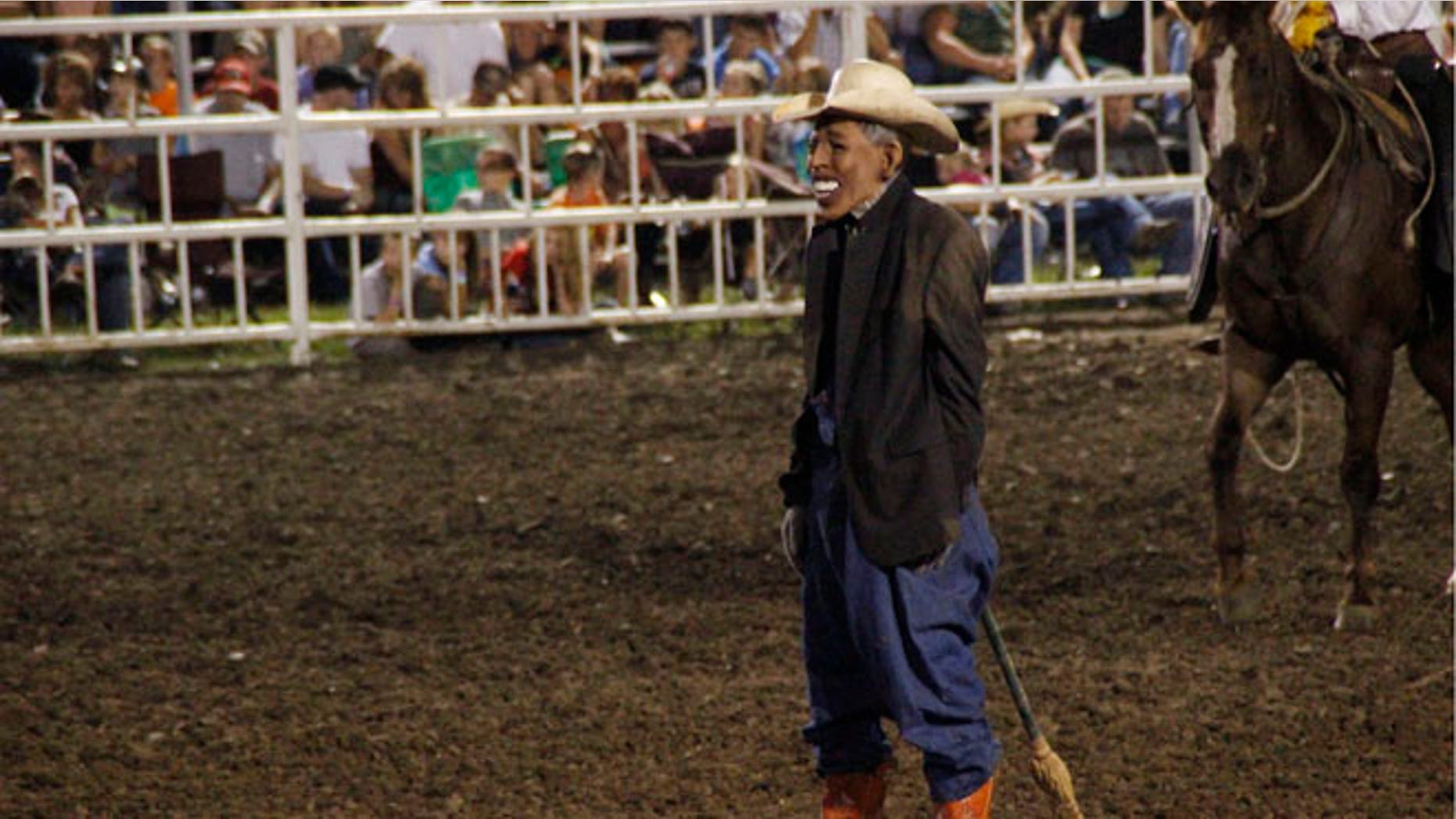 Texas Rep. Steve Stockman isn't clowning around.
The Republican lawmaker is inviting the rodeo clown banned from the Missouri State Fair for making fun of President Obama to perform in the Lone Star State instead.
Stockman says the rodeo performer has been unfairly targeted by liberals and says the clown in question and his posse will find a more accepting crowd in Stockman's southeastern Texas district.
"Liberals want to bronco bust dissent. But Texans value speech, even if it's speech they don't agree with," Stockman said in a press release. "From Molly Ivins to Louie Gohmert and every opinion between, Texans value free and open political speech. I'm sure any rodeo in Texas would be proud to have performers."
"Disagreeing with speech is one thing. Banning it and ordering citizens into re-education classes for mocking a liberal leader is another," Stockman continued in his press release. "Liberals have targeted this man for personal destruction to create a climate of fear."
Footage of the clown wearing an Obama mask with a broom handle attached to his backside as the announcer said, "This bull's going to get'cha, Obama!" has gained national attention. As the controversy and backlash over the stunt grew, the Missouri State Fair announced it would force its clowns to complete sensitivity training. The fair's commission also said it would impose a lifetime ban on the clown.
Neither the State Fair nor the rodeo association has identified the performer.
Separately, the Missouri chapter of the NAACP is calling for an investigation into the matter.
"The activities at the Missouri State Fair targeting and inciting violence against our president are serious and warrant a full review by both the Secret Service and the Justice Department," Mary Ratliff, President of the Missouri NAACP said.