GOP House leaders increase pressure on Holder to comply with subpoena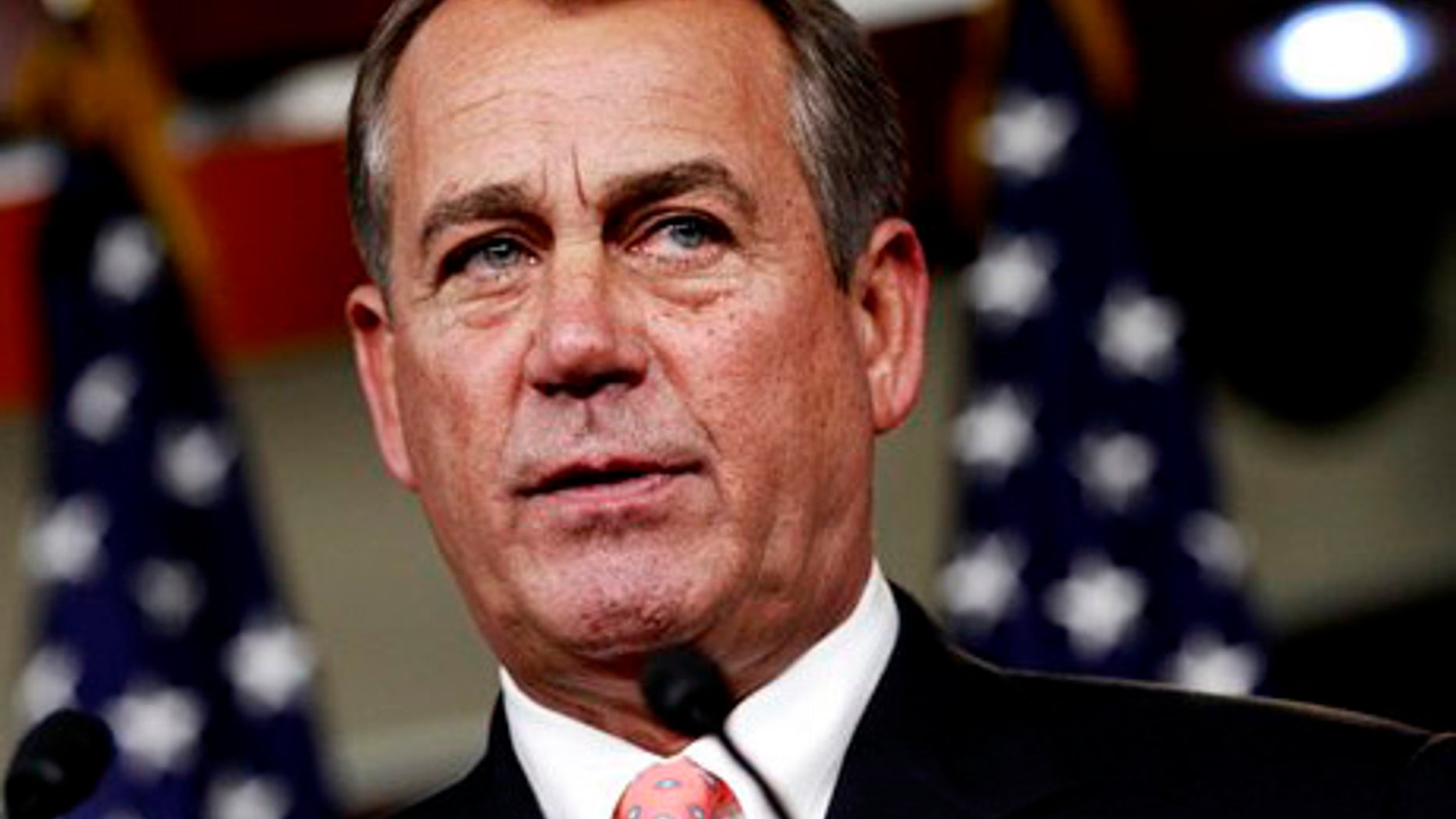 The GOP House leadership has sent a letter to Attorney General Eric Holder demanding he comply with a subpoena ordering him to provide more documents about the failed Obama administration gun-tracking program known as Fast and Furious.
The Bureau of Alcohol, Tobacco, Firearms and Explosives program was created to send thousands of guns across the Mexico border to suspected arms dealers with the expectation that they would lead to organizers of Mexican drug cartels, allowing the U.S. to track arms smuggling.
However, the weapons reportedly turned up in street crimes across Mexico. Hundreds reportedly remain missing, but at least two were found at the scene of a 2010 gun fight between smugglers and the U.S. Border Patrol in which Agent Brian Terry was fatally shot.
"The American people deserve to know how such a fundamentally flawed operation could have continued for so long and have a full accounting of who knew of and approved an operation that placed weapons in the hands of drug cartels," said the letter sent Friday by House Speaker Rep. John Boehner, House Majority Leader Rep. Eric Cantor, House Majority Whip Rep. Kevin McCarthy, and Rep. Darrel Issa, chairman of the chamber's investigative committee.
Issa wants to put Holder in contempt of Congress for failing to comply with the October 2011 subpoena issued for the documents. House members say Holder has provided only select information, while the administration argues Holder has provided what is required for the congressional investigations.
"All options are on the table," Boehner said in an interview taped Friday for ABC's "This Week" to air this Sunday.
He also said Congress wants "to hold everyone at the Department of Justice and the administration accountable for what happened or what didn't happen" in the program.
Among the key questions is which top officials knew about the failed program and when, and did the officials mislead Congress.
House Democratic leader Nancy Pelosi dismissed any suggestion Holder might be in contempt.
The Associated Press contributed to this report.