Goodbye to Bake Sales? Nutrition Bill Subjects School Fundraisers to New Regs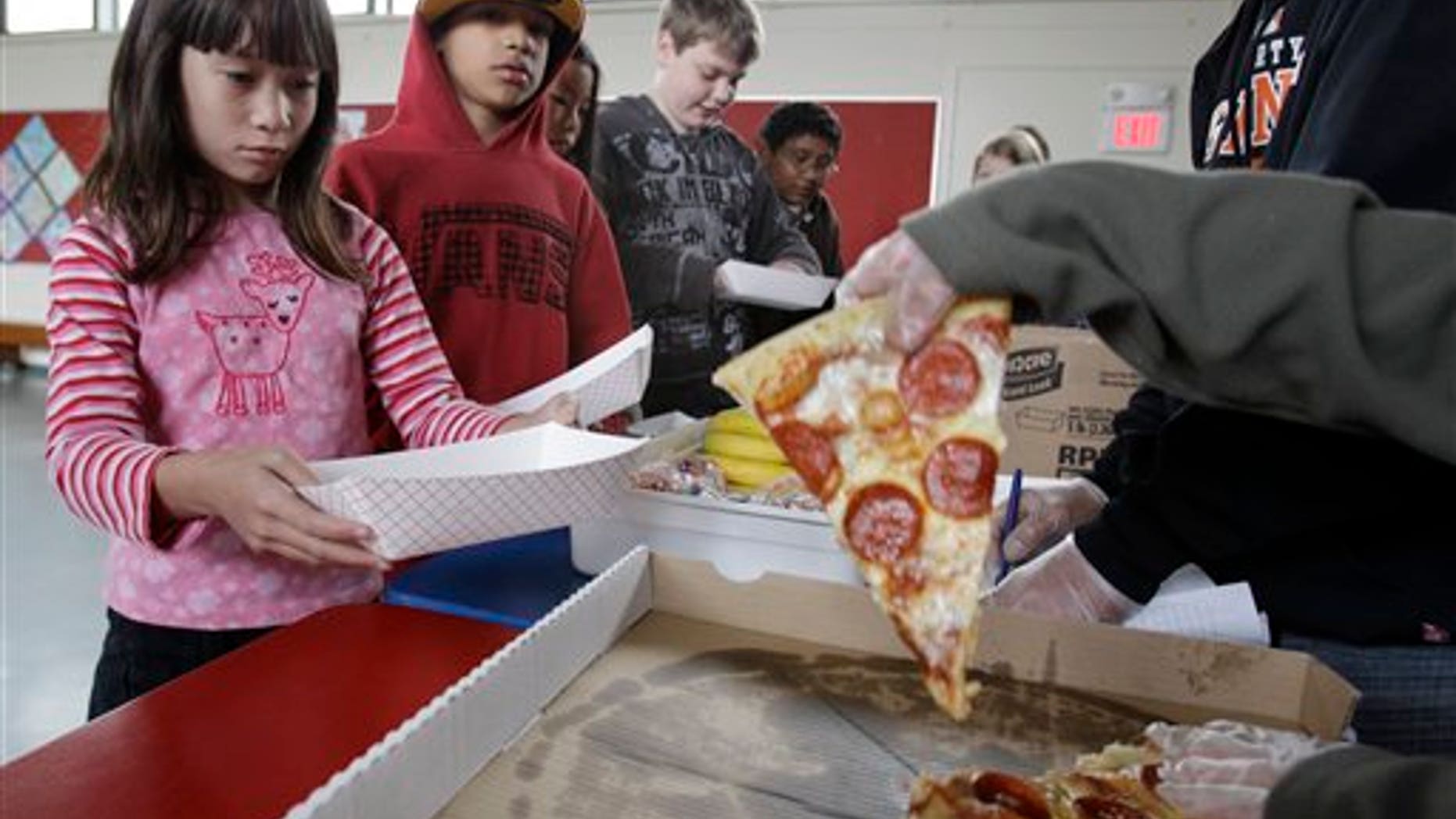 Chocolate bars for the basketball team. Caramel popcorn for the chess club. Candy for the marching band.
All these goodies could soon be subject to new nutritional guidelines under a bill passed last week in Congress, which seeks to make school lunches healthier but also allows the federal government to regulate what can be sold at fundraisers and bake sales.
Though healthy-eating advocates are hailing the landmark school nutrition legislation as a breakthrough in combating obesity and hunger, some lawmakers and groups warn that the government is in danger of taking a bite out of school budgets in the process. Fundraising for school-related activities is a multimillion dollar enterprise -- and the food sold through these programs isn't exactly arugula and low-fat yogurt.
"Schools do rely on this revenue for lots of very important things," said Lucy Gettman, director of federal programs for the National School Boards Association.
Under the bill, the secretary of agriculture over the next year will draft nutritional standards for all food sold outside the standard meal program, provided it's during school hours and on school grounds. Hot dogs at nighttime football games would be in the clear. But brownies sold outside the cafeteria might not.
Gettman said the federal regulation of programs beyond the official school meals is "excessive." Urging the Agriculture Department to closely consult with local districts as it drafts the new rules, she expressed concern that the salt, sugar and fat contents of the myriad snacks sold to support extracurricular activities could trigger regulatory alarm bells.
"A number of things could be impacted," she said.
The bill certainly leaves a lot of wiggle room for the secretary. It allows for "special exemptions" for some school-sponsored fundraisers provided they are "infrequent" -- but it also exempts a number of programs from any potential exemptions, including a la carte sales, vending machine sales and products in school stores.
The school fundraising industry itself so far is not making a fuss about the proposal.
Jon Krueger, spokesman with the Association of Fund-Raising Distributors and Suppliers, said his organization absolutely does not want the government regulating off-campus food sales.
"It's a critical resource for schools across the country, especially today with the economy being the way it is," he said, estimating that school and non-profit fundraisers bring in about $1.7 billion annually.
But he said his organization is so far "satisfied" with the nutrition package, since off-campus sales account for the bulk of fundraising profits and are not regulated. Krueger urged federal rulemakers to "carefully evaluate" the fundraising provisions as they draft them and grant exemptions where possible.
Jeff Sirlin, president of the Massachusetts-based School-Fundraisers.com, also said his fundraiser supply company should be able to cope with the new regulations.
"We're always looking for healthier options," he said, adding that his company has taken the trans fats out of its cookie dough and recently removed cheesecakes from its product lineup.
Michelle Tompkins, spokesman for Girl Scouts of the USA, said that because Girl Scout cookies are often sold during after-school hours, the new policy likewise should not have a significant impact on their sales.
But some Republican lawmakers sided with the National School Boards Association in describing the policy as an overreach.
Former Alaska Gov. Sarah Palin criticized Pennsylvania's nutrition proposals last month as a "school cookie ban" on her Twitter account, antagonizing proponents by bringing cookies to a fundraiser at a school in Bucks County.
Rep. John Kline, R-Minn., the ranking Republican on the House Education and Labor Committee, has also criticized the new federal rules.
The Healthy, Hunger-Free Kids Act of 2010, though, is about more than just regulating fundraisers. For schools' regular lunch programs, the policy provides funding incentives for schools to comply with updated nutritional standards. It is projected to bring about 115,000 new students onto school-meals programs. It establishes new food-safety guidelines and helps schools create gardens and use more local food in their cooking.
First lady Michelle Obama, who has made child nutrition a centerpiece of her public efforts, applauded Congress last week for passing the bill, which she called "a groundbreaking piece of bipartisan legislation that will significantly improve the quality of meals that children receive at school and will play an integral role in our efforts to combat childhood obesity."
Sen. Blanche Lincoln, D-Ark., who backed the bill in the Senate, said the bill would go a long way toward improving the health of the "next generation of Americans."
"This bill ensures that our children will receive healthier, more nutritious meals and removes the red tape that prevents so many from participating in nutrition programs," she said in a statement.