'Go It Alone' Democrats May Find Difficulty Getting Along on Health Care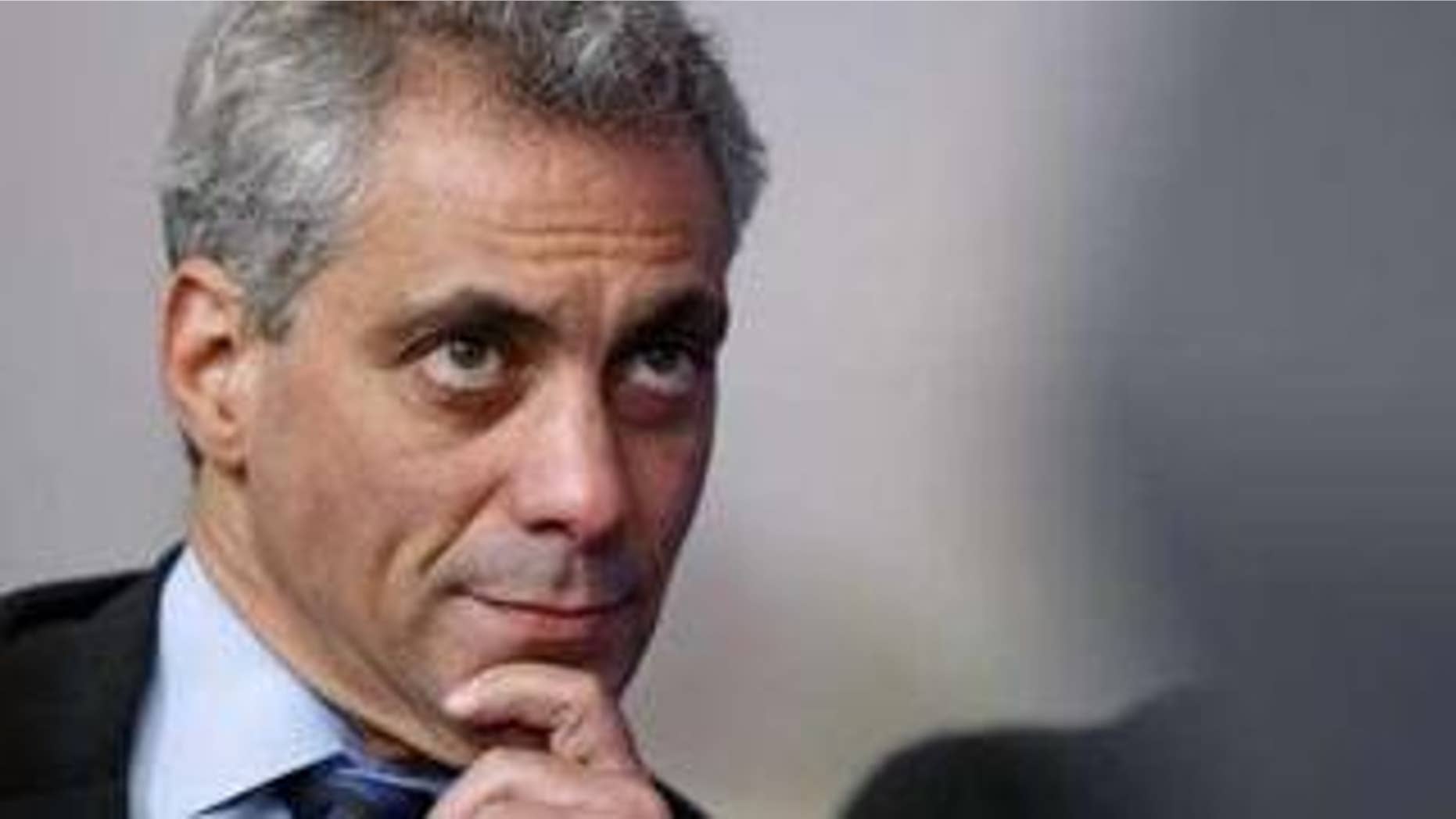 The latest trial balloon being floated on a massive health care overhaul suggests that congressional Democrats may try to pass legislation without Republican input or clear-cut popular support.
Faced with a public relations fiasco over chatter that Democrats want to create a government-run health insurance plan that would "pull the plug on grandma," White House Chief of Staff Rahm Emanuel told The New York Times in Wednesday's editions that Republicans ginned up opposition to the "public option" as a political calculation.
"The Republican leadership," Emanuel said, "has made a strategic decision that defeating President Obama's health care proposal is more important for their political goals than solving the health insurance problems that Americans face every day."
But the White House began walking that idea back early on Wednesday, when Press Secretary Robert Gibbs said a bipartisan solution is not off the table.
"I don't know why on August 19th we declare on something that the possibility is only 51 votes," he said, referring to the number of votes that would pass a bill in the Senate. Gibbs said the White House is still hoping that a bipartisan consensus will be reached.
Gibbs told a group of reporters that the Senate Finance Committee is still working on its version of a bill, and the president is speaking regularly with members on both sides of the aisle.
But he accused some Republicans of being unwilling to participate in health care reform that would cut costs and insure millions of Americans.
Senate Democratic leadership aides told FOX News on Wednesday that they've made no decision yet to go it alone and that the Sept. 15 deadline for a bill -- imposed by Finance Committee Chairman Max Baucus before the August break -- remains operative.
Democratic congressional aides also said they understand the White House rhetoric about going it alone was prompted by comments from Sens. Jon Kyl, R-Ariz., and Charles Grassley, R-Iowa.
Grassley, and Sen. Mike Enzi, R-Wyo., key negotiators in the "gang of six" bipartisan group of lawmakers instrumental in negotiating a middle ground in the Finance Committee, have recently expressed angst on the emerging health care deal.
Grassley last week announced that negotiators had dropped consideration of end-of-life counseling being included in the finance panel bill after taking an earful from Iowans complaining about it and the "public option" mandating a government-run health insurance system.
But the "gang of six" members will be meeting via phone on Thursday in hopes of hammering out some areas of agreement.
With Democrats painting the GOP as obstructionist, Republicans are emphasizing their expressed willingness to keep negotiating. On Wednesday, Grassley said he'd prefer the deal not come down to Democrats jiggering the final details in a House-Senate conference. He also lamented talk of abandoning efforts to include Republicans.
"I've said all year that something as big and important as health care legislation should have broad-based support. So far, no one has developed that kind of support, either in Congress or at the White House. That doesn't mean we should quit. It means we should keep working until we can put something together that gets that widespread support," he said in a statement.
But House Minority Leader John Boehner suggested the go-it-alone approach is something familiar to Democrats.
"Democratic leaders find themselves all alone in support of a plan that will drive health care costs higher than ever, increase the federal deficit, slash Medicare, and let government bureaucrats make personal medical decisions that only patients and doctors should make," Boehner said in a statement.
"The more the American people learn about this plan, the less they like it. It's time for President Obama, Speaker Pelosi, and congressional Democrats to scrap this costly plan, start over and work with Republicans on reforms that make health care more affordable and accessible," he said.
Democrats in the House could push through a plan with a government-run insurance plan option and negotiate it with Senate lawmakers during a reconciliation process. Gibbs said that is an option that is still available.
Even if a deal is reached without Republicans, opposition to going the reconciliation route also has come from Democrats, including West Virginia Sen. Robert Byrd, who said in March that while he is the author of "reconciliation" language, "putting health-care reform and climate change legislation on a freight train through Congress is an outrage that must be resisted."
But a deal would also have to satisfy moderate Democrats who have heard vocal opposition to government-run insurance during many town hall meetings this summer. If opposition is too loud, Democrats, through the leadership of Sen. Harry Reid, may have no choice but to go the route of health care "cooperatives," which are member-owned, non-profit groups that provide health care.
Budget analysts say to make them work, cooperatives would need about 500,000 members each. Lawmakers have floated the idea of dropping $6 billion into funding those start-up cooperatives.
Obama plans to discuss his push for health care overhaul Thursday when Philadelphia-based conservative radio talk show host Michael Smerconish broadcasts his program from the White House. It will be the first time that the president has spoken on the issue since the weekend, when Health and Human Services Secretary Kathleen Sebelius drew Democratic ire by suggesting the public option could be out.
While the president has made no plans to cut short his vacation or to make an appearance on Capitol Hill in September, Gibbs said Wednesday, "I think he'd orbit the moon if it would help."