Georgia governor candidate vows to 'round up criminal illegals' with own truck if necessary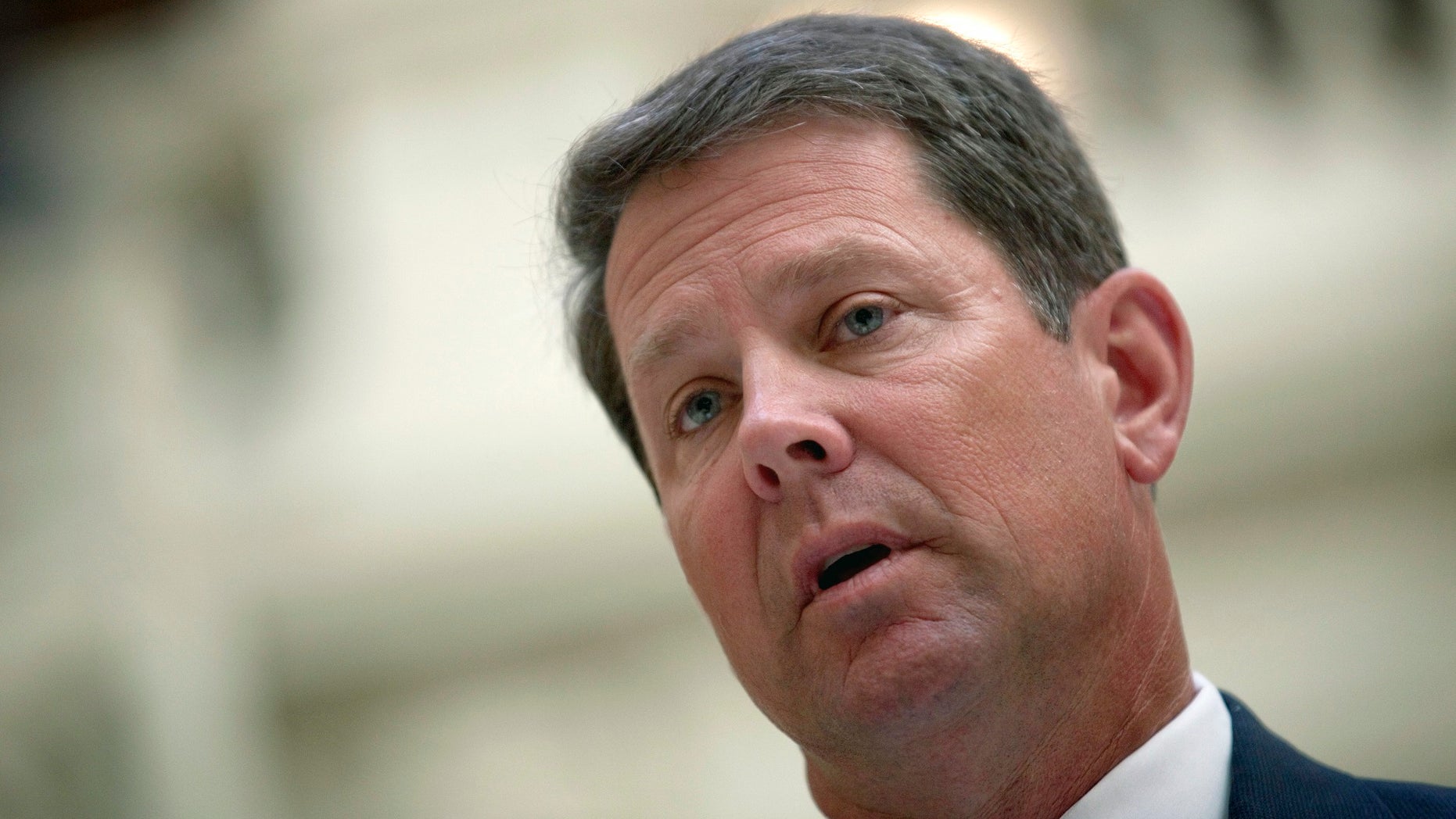 Calling himself a "politically incorrect conservative," Georgia gubernatorial candidate Brian Kemp said he could personally "round up criminal illegals" in his truck if needed in his latest campaign ad.
Sitting in a Ford F350, Brian Kemp, the current Republican secretary of state, said, "I got a big truck, just in case I need to round up criminal illegals and take them home myself."
"Yep, I just said that," Kemp said. "If you want a politically incorrect conservative, that's me."
The 30-second spot starts with an explosion in the background as Kemp said, "I'm so conservative, I blow up government spending."
He then moves on to showing off a gun, which he said "no one is taking away," and a chainsaw, quipping that he is "ready to rip up some regulations."
Kemp also promoted the ad on social media, tagging President Trump in a tweet.
"Hey, [Trump]! If you need some help rounding up criminal aliens [and] sending them back home, let me know. I've got a big truck," he said in a tweet.
This isn't the first ad the gubernatorial hopeful released during this campaign that has raised eyebrows. Earlier this month, Kemp was criticized for his campaign ad that showed him pointing a shotgun toward a young man who supposedly wanted to date his daughter.
The man, Jake, responded with a list of reasons why Kemp is running for governor when prompted. That list included: "cap government spending," "take a chainsaw to regulations" and "making Georgia number one for small businesses."
And in order to date his daughter, Jake responded that he needed to have respect and an "appreciation for the Second Amendment."
The primary for Georgia's gubernatorial race, and other elections in the state, will be held on May 22. Kemp will face off against other Republicans for the party's nomination, including Lt. Gov. Casey Cagle, former state Sen. Hunter Hill, businessman Clay Tippins and state Sen. Michael Williams.
Fox News' Brooke Singman contributed to this report.