George H.W. Bush remembered by 3 former presidents as 'one of the best prepared' in history
Three former presidents spoke recently about the life of President George H.W. Bush, including his son, all acknowledging Bush 41 was one of the best-prepared presidents in U.S. history, CBS "60 Minutes" reports.
"I think he's gonna go down as the greatest one-term president ever," Bush 43 told the news program Sunday. "Because of his foreign policy, deftly handling the end of the Cold War, for example, reunification of German."
Barack Obama said he especially admires Bush 41's foreign policy.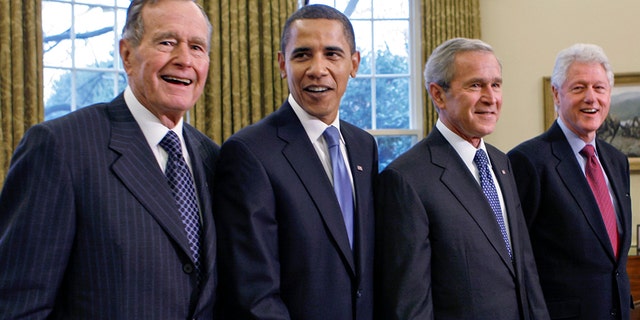 "What people don't appreciate fully, even within his own party, is the degree to which he had to land the plane when the Berlin Wall comes down," Obama told the newsmagazine.
GEORGE H.W. BUSH TO BE LAID TO REST IN SOCKS PAYING TRIBUTE TO MILITARY SERVICE
"You have chaos potentially in the former Soviet Union and Russia," he said. "And uncertainty in Europe. All those things could have gone haywire at any point. And the restraint, the caution, the lack of spiking the football that they showed was, I think, an enormous achievement."
Obama also offered this tribute of Bush, who died Friday at 94: "He was a good reminder that as fiercely as we may fight on policy and on issues, that ultimately we're Americans first. And that kind of attitude is something that I think a lot of people miss."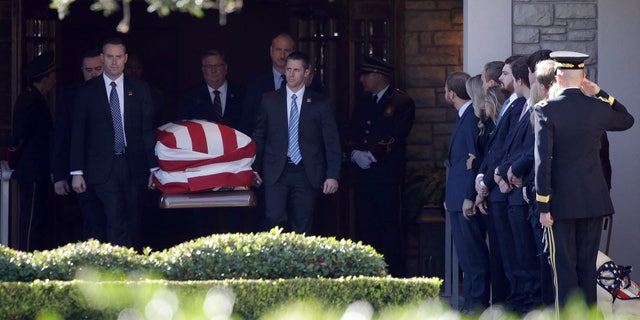 Obama visited with Bush in Houston last week -- a sign of their admiration for each other.
Bill Clinton read a letter Bush had left him in the Oval Office after the hard-fought 1992 presidential campaign, saying that his success as president would be the country's success.
"This letter is a statement of who he is. That's why he's a world-class human being in my book," he told the newsmagazine.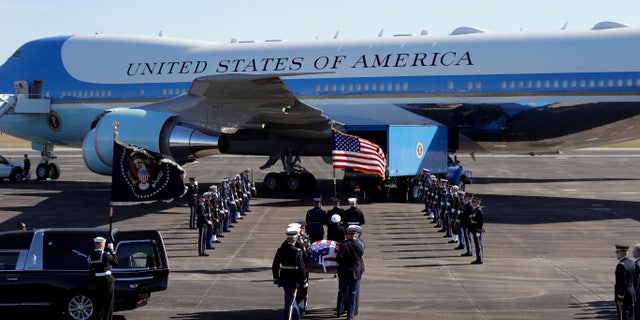 Clinton said his friendship with his predecessor grew stronger over the years.
CHINESE STATE MEDIA PRAISE BUSH AS 'STATESMAN OF VISION'
"And in a world where everybody's just guttin' each other all the time, I thought it was a good thing to show," he said.
Clinton added that his bond with Bush 41 was one of the great joys of his life.
"I think that history will be quite kind to him in his presidency," Clinton said.