Geithner to Undergo Kidney Stone Procedure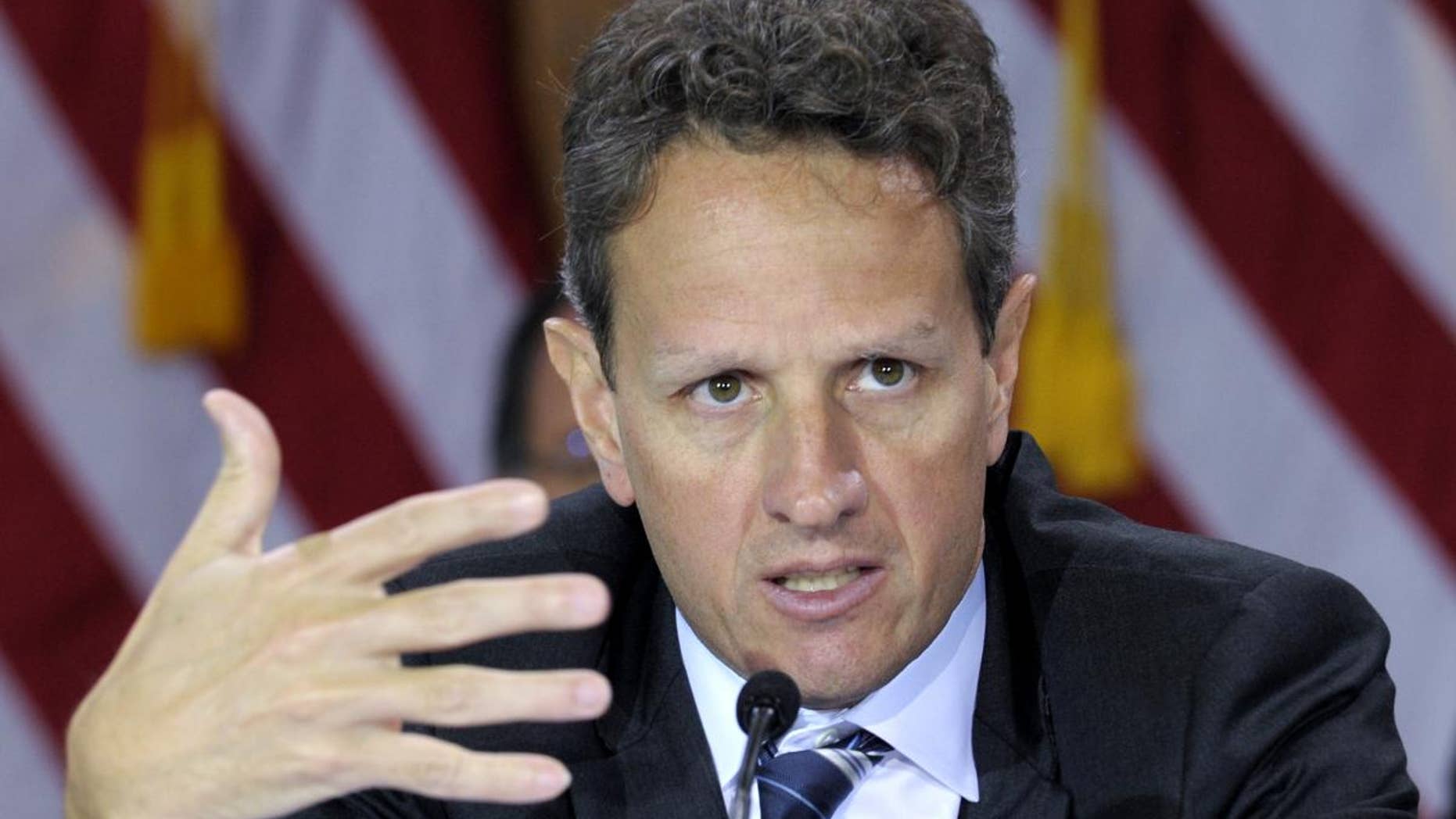 Treasury Secretary Tim Geithner will undergo minor kidney stone surgery at George Washington University hospital Friday after being admitted for severe pain overnight Thursday.
According to Treasury Department spokesman Steve Adamske, Geithner is expected to return to work Monday.
The procedure is planned to take place Friday afternoon, and doctors expect Geithner to go home Saturday with orders to rest through the weekend.
Adamske said when Geithner was asked by Treasury staff how much pain he was in, he deadpanned, "As between this and doing the Sunday Shows, it's a close call - although I'd prefer the food in the green room." Geithner was scheduled to make the rounds on this weekend's Sunday talk shows to discuss framework of the Obama tax compromise.
Peter Barnes of Fox Business News contributed to this report.