Gaming laws could pose risk for fantasy football craze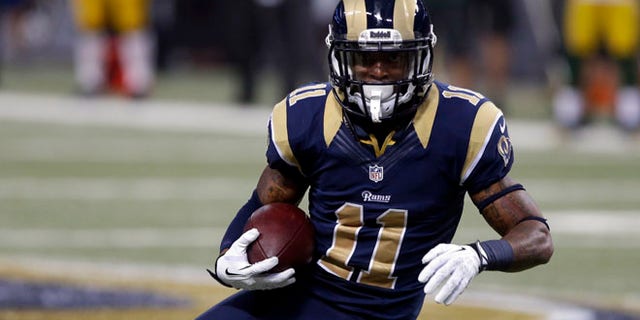 NEWYou can now listen to Fox News articles!
The trash talk around the water cooler is already underway as hordes of fantasy football players get ready to draft their teams. The NFL has even gotten into the act with a web site for stats and strategies.
But managing a dream team of real players could get some betting fans in hot water with the authorities. In states where high-stakes fantasy sports technically falls under the definition of prohibited gambling, players could be risking more than their pride.
Much of the confusion over the legality of operating and participating in fantasy league-land centers on murky state gaming laws clashing with broad federal policies.
"In many cases, state regulations are stricter than federal regulations," law professor Marc Edelman told FoxNews.com. "Some fantasy agreements -- especially those in any chance states -- violate state law."
"Chance states" are those that prohibit or limit the legality of a player getting paid if a game involves an entry fee or prize, or if the outcome of the game relies on an element of chance.
The argument some make, though, is that the victor of a fantasy game is determined through skill, not chance.
Arizona, Iowa, Louisiana, Montana and Vermont are among the "chance states," said Edelman, a law professor at City University of New York, Baruch College, Zicklin School of Business.
Federally, the law that regulates online gambling -- called the Unlawful Internet Gambling Enforcement Act of 2006 -- protects fantasy football leagues, though players are supposed to report their winnings to the IRS.
But some states like Florida say they want no part of the fantasy phenomenon and have technically banned it. Other states are less clear with the laws they have on the books and what it means for pay-to-play groups.
Once a novelty game between industry friends, fantasy football has skyrocketed into a national obsession, complete with armchair general managers and game-day experts giddy over calling the shots from their man (and woman) caves.
Typically, in fantasy football, players draft a roster of real NFL players and keep score against each other based on how their players do in real games. Touchdowns, field goals, yards gained, sacks and interceptions generate fantasy points as sedentary owners go head-to-head each week.
The popularity of the game has given way to countless websites, blogs and magazines. Groupon even featured a special in August that taught newcomers the tactical maneuvers needed for a successful season.
The problem is that the sport has morphed into a billion-dollar betting industry that conflicts with state gaming rules and regulations.
Take Florida, for example.
Sunshine State residents caught betting money on fantasy football leagues could be slapped with misdemeanors.
Jenn Meale, communications director for Florida Attorney General Pam Bondi, points to a state statute that prohibits residents from playing in fantasy leagues "whereby contestants pay an entry fee for the opportunity to select actual professional sports players to make up a fantasy team whose actual performance statistics result in cash payments from the contestants' entry fees to the contestant with the best fantasy team."
Meale was not able to say how much, if any, of Florida's resources were spent going after and prosecuting fantasy football participants.
Surprisingly, CBS Sports and Yahoo! Sports offer play-for-cash games in Florida, which may be in direct contradiction to the law there. Recently, Yahoo! announced the launch of its Yahoo! Pro Leagues, which are leagues that offer up $500 in cash prices to fantasy football players.
"Most interesting to me, however, is that even though Yahoo has taken a more risk averse approach than CBS Sports, it still does not outlaw its game in a number of states where some risk still may exist," Edelman said in his blog. "For example, Yahoo! is willing to pay cash prizes to contestants in Kansas, even though last fall the Kansas Racing and Gaming Commission had language on its website indicating that pay-to-win fantasy sports games were illegal."
Calls to CBS Sports and Yahoo! were not returned. Meale did not respond to repeated requests for clarification.
Sitting on the sidelines wasn't an option for Maryland Del. John Olszewski Jr., who successfully got a bill passed in the 2012 state General Assembly that would allow Marylanders to compete for cash and prices in fantasy sports leagues.
Olszewski's law, which went into effect on Oct. 1, officially gave sports fans in the state the right to play to win big bucks in fantasy football leagues.
The law not only extends to office pools that stretch out over a season but also allows players to lawfully compete for cash in high-stakes leagues that only last one day or one weekend.