Fringe Candidates to Join Cuomo, Paladino in Free-for-All N.Y. Debate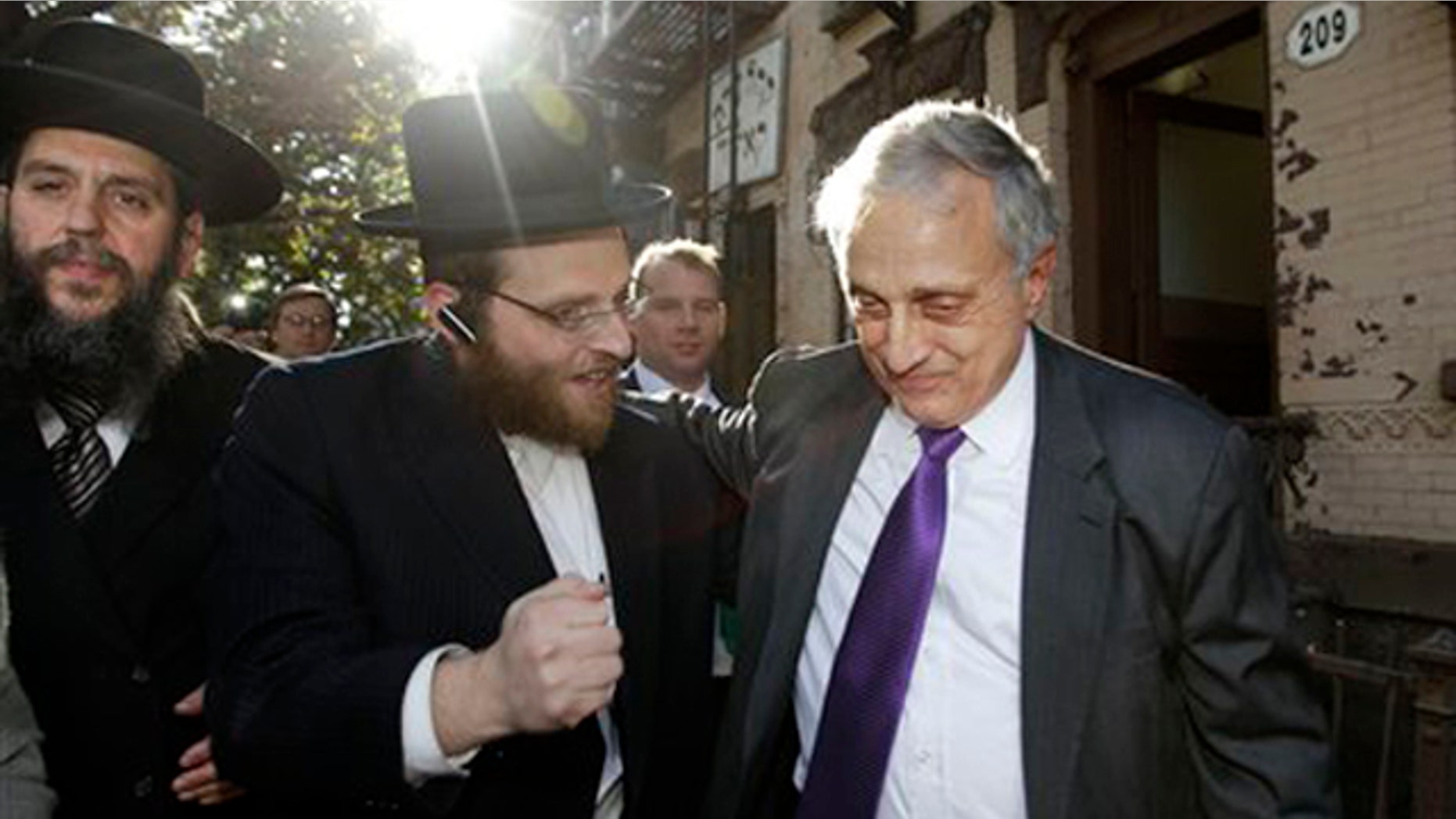 Outspoken Republican nominee Carl Paladino might be the boring candidate for a change when he and Democrat Andrew Cuomo take the stage at a New York gubernatorial debate Monday evening that will feature seven candidates.
Thanks to an invitation from the two major-party nominees, the New York debate has opened its doors to all third-party candidates -- including the infamous "Manhattan Madam" and a Vietnam veteran representing the "Rent is 2 Damn High" party. In this unusual format, all seven will argue with each other for the first time in what promises to be a 90-minute free-for-all.
Cuomo and Paladino, after attacking each other on the campaign trail, may have to fight to be heard.
"You've got seven people in there. It's going to be hard to do anything really constructive and substantive," said Grant Reeher, political science professor and director of the Campbell Public Affairs Institute at Syracuse University.
Paladino has attracted attention and criticism in recent weeks for getting in the face of a New York reporter and making controversial remarks about homosexuals. But as he tries to close Cuomo's double-digit lead in the polls, he'll at least have a chance to come across as tame, at least by comparison, at the debate hosted by Hofstra University Monday.
Reeher said that'll be a tough tightrope for Paladino to walk. He said the GOP nominee will have to simultaneously assume the voice of the anti-status quo "without kind of falling into one of a group of six standing with Andrew Cuomo."
The minor-party candidates are relishing the opportunity to air their platforms on the state-wide stage. Kristin Davis, the madam who served jail time for running a prostitution service and who claimed ex-Gov. Eliot Spitzer as one of her former clients, is challenging her competitors to "bring it on."
"It won't be hard to stand out in a crowd of middle-aged white men," she said in a written statement.
Davis, running on the Anti-Prohibition party ticket, wants to legalize marijuana, gay marriage, casino gambling and prostitution.
Ironically, Davis said she also wants to challenge Cuomo at the debate on "why he failed to prosecute Eliot Spitzer for violating numerous state laws which make prostitution illegal."
Davis pledges she is out of the prostitution business but touts her experience as a political asset.
She says on her campaign website that she ran "the most successful prostitution ring in the history of the sex industry." She claims that legalizing marijuana and prostitution together could bring in $3 billion a year in tax revenue for the state of New York.
Then there's Jimmy McMillan, of the "Rent is 2 Damn High Party." A perennial candidate who blamed Jews for high rent prices when he ran in the 2005 mayoral race, McMillan continues to run on a platform of affordable living.
"There is nothing else to talk about," declares his campaign website, which flashes exorbitant rent prices on the home page and includes a hip-hop theme song about rent.
Also in the lineup for the New York debate are Charles Barron of the Freedom Party; Kristin Davis, Howie Hawkins of the Green Party; and Warren Redlich of the Libertarian Party.
Despite the abundant opportunities for distraction, the debate may provide the last chance before the election for Cuomo and Paladino to face off.
Lee Miringoff, of the Marist College poll, said Cuomo will have to avoid saying anything that will become the main topic of conversation the following day.
"He has to be invisible and stay on message," Miringoff said Monday, adding that Paladino has a "second chance to make a first impression."
"Despite it being the ninth inning, (Paladino) has to give his voters something to show he is a credible candidate, which he clearly has not been able to pull off so far," Miringoff said. "He needs to show he can stay focused on issues because everyone is expecting the personal vitriol."
The debate is scheduled for 7 p.m. and will be carried on cable television and on National Public Radio.
The Associated Press contributed to this report.