Franken Bones Up Ahead of Sotomayor Hearing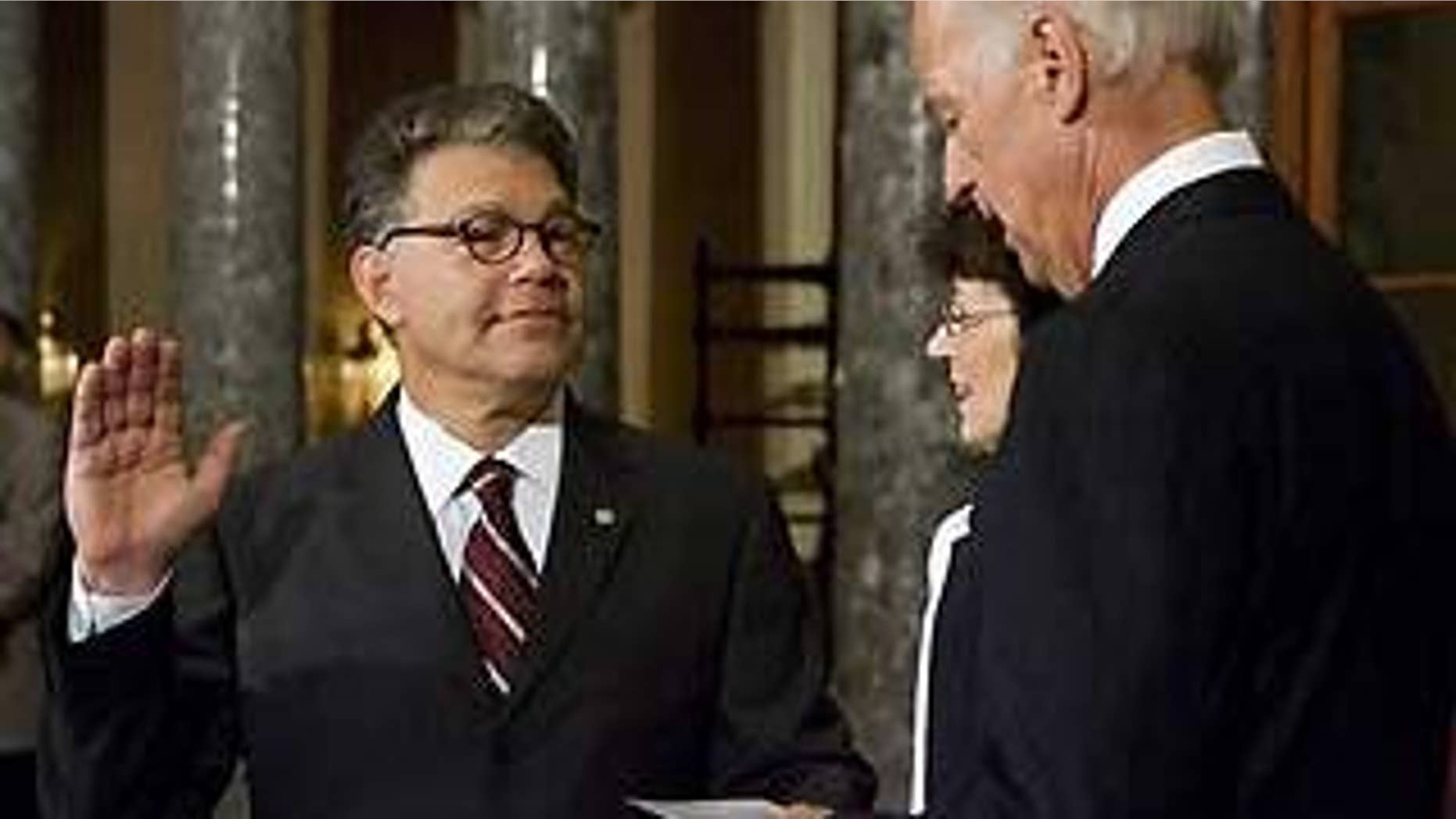 New Sen. Al Franken will be ready for his first high-profile hearing Monday when Sonia Sotomayor has her Supreme Court confirmation examination in front of the Senate Judiciary Committee, an aide to the Minnesota Democrat told FOX News.
Franken was sworn into office earlier this week after surviving a long recount battle from last November's election. He is the most junior member on the committee that will question President Obama's high court nominee.
"He thinks Sotomayor is in the mainstream of American judicial thought," Press Secretary Jess McIntosh said Wednesday in a frenetic Senate office that still has a temporary nameplate outside its front door.
Franken will return to Minnesota this weekend and meet with legal advisers who will help him focus on the hearing that starts Monday morning. During the protracted, recount Franken established a shadow office where unpaid staffers stayed on top of the Sotomayor nomination, among other issues. McIntosh said her boss is fully briefed and is "an avid consumer of news."
Earlier this month Franken told Minnesota Public Radio that he will question Sotomayor about campaign finance laws. That's an issue Sotomayor, if confirmed, would immediately have to focus on because Chief Justice John Roberts recently announced that the court will hear a second round of arguments in a high-profile case that could strike down federal laws on how political campaigns are funded. That case is scheduled for oral arguments on Sept. 9.
Franken replaces Sen. Ron Wyden, D-Ore., who was a temporary fill-in on the committee. The breakdown of 12 Democrats and seven Republicans means that three Democrats will have to cross the aisle with a unified block of Republicans to defeat the nomination. There is no indication that any Democrats on the committee or in the Senate as a whole will vote against Sotomayor.
Most people who are familiar with Franken know him as a comedian who worked on television's Saturday Night Live. On several occasions he portrayed the late Sen. Paul Simon, D-Ill., who was well known for wearing a bow tie. Simon was also a member of the committee that Franken now serves.
In a 1991 sketch that parodied the Clarence Thomas confirmation hearing, Franken, as Simon, asked irrelevant and supposedly funny questions to the controversial nominee. Sotomayor's nomination lacks the controversy that surrounded the Thomas hearing but there's no predicting whether Franken's questions next week will lead to laughter from the audience.