Fox News Poll: Voters want lawmakers to keep working on health care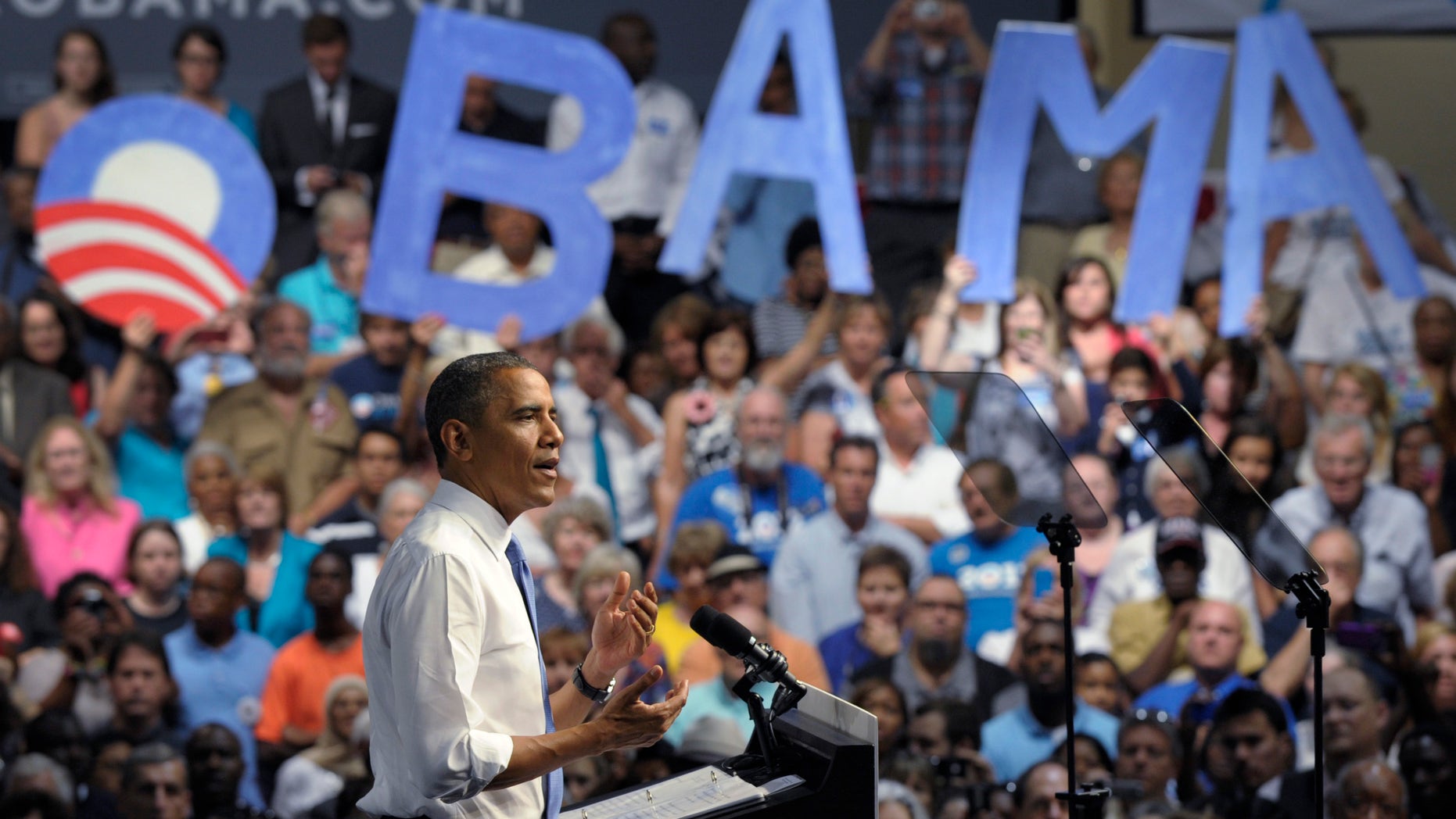 The Supreme Court decision upholding the 2010 health care law has left more American voters feeling "worried" than "reassured" about their personal health care situation.  Meanwhile, majorities still want at least part of the health care law repealed.
The latest Fox News poll, released Thursday, shows 58 percent of voters think the Affordable Care Act needs to be changed and Congress should keep at it. Forty percent disagree: It's done and lawmakers should "move on."
Not surprisingly, most Republicans (84 percent) think lawmakers should keep working on the law. A 53-percent majority of independents agree -- as do 35 percent of Democrats.
Overall, a 57-percent majority of voters would like Congress to repeal at least part of the health care law: 29 percent want complete repeal and another 28 percent favor repealing parts of it.
That's down slightly from a high of 61 percent wanting to repeal at least part of the law in January 2011. Since 2010, when this question was first asked, a majority has favored repealing at least some of the law.
Of the four voters in ten who want Congress to keep or expand the law, 18 percent favor expanding it, while 22 percent say leave it as is. That's a new high for the number favoring keeping the law in its current form, up from the previous high of 16 percent (in both April 2011 and December 2010).
Almost all Republicans want Congress to repeal all (57 percent) or parts of the health care law (30 percent).
Two-thirds of Democrats want the law expanded (29 percent) or left as-is (36 percent). One in four Democrats favors repealing parts of the law (24 percent).
Among independents, a 57-percent majority thinks at least some of the law should be repealed, while 39 percent favor keeping or expanding the law.
The Supreme Court ruled most of the 2010 health care law constitutional on June 28.
By a 15-point margin, voters say they feel "worried" (51 percent) rather than "assured" (36 percent) about their personal health care in the future now that the court has ruled the law constitutional.
Groups most likely to say they feel worried include Republicans (81 percent), working-class whites (64 percent), voters ages 46-54 (61 percent), voters living in rural areas (58 percent) and women (53 percent). Even 21 percent of voters who want to keep or expand the law say they are worried about their future health care.
By a 60-36 percent margin, voters wish President Obama had spent more time working on the economy instead of reforming health care. That includes 84 percent of Republicans, 55 percent of independents and 41 percent of Democrats.
Looking toward this year's Congressional election, most say a candidate's position on the health care law will be a factor in their vote.  It will be an "important" factor for 82 percent of the voters who want at least part of the law repealed, and for 60 percent of those who feel more favorably toward the law.
Increase in Disapproval of the Court
Voters split evenly over whether they agree or disagree with the Supreme Court's decision to rule the health care law constitutional (46 percent each).
Most Democrats (72 percent) and just over half of independents (51 percent) agree with the court's ruling, while most Republicans (78 percent) disagree.
Overall, 45 percent of voters approve of the Supreme Court's job performance, 45 percent disapprove and 10 percent are unsure.
In April, 48 percent approved and 33 percent disapproved (19 percent unsure).
The increase in negative ratings comes from Republicans and independents.  Disapproval among Republicans jumped 30 percentage points -- from 30 percent in April to 60 percent in the new poll. Among independents disapproval went up 19 points -- from 26 percent to 45 percent.
On the other hand, approval among Democrats increased 16 points -- from 43 percent in April to 59 percent now.
Most Supreme Court watchers were surprised when Chief Justice John Roberts, who was appointed by former President George W. Bush, sided with the four liberals to rule the health care law constitutional. What was his motivation? Forty percent of voters think Roberts was following the Constitution. But a larger number -- 46 percent -- thinks he was protecting his image and that of the court.
The Fox News poll is based on landline and cell phone interviews with 901 randomly-chosen registered voters nationwide and is conducted under the joint direction of Anderson Robbins Research (D) and Shaw & Company Research (R) from July 15 to July 17. For the total sample, it has a margin of sampling error of plus or minus three percentage points.