Former U.S. Ambassador Aboard Flotilla Returns to D.C.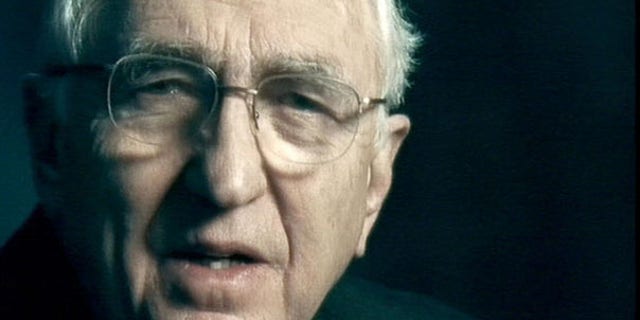 A former U.S. ambassador aboard a Gaza aid ship seized by Israeli commandos is on his way home, his wife said Monday evening.
Edward Peck, 81, of Chevy Chase, Md., a Washington suburb, was among activists in the flotilla trying to get humanitarian aid to Gaza, Ann Peck said in a phone interview with The Associated Press.
She said she received a brief e-mail from Israel's foreign ministry on Monday informing her that her husband was fine and headed home. The e-mail said he would likely arrive Tuesday, didn't have a cell phone with him and would call from a New York airport when he landed, she said, adding that it didn't say which airport.
She seemed to take the situation, including numerous phone calls from news organizations, in stride.
"He gets himself into these messes, and the phone is going to ring," she joked.
Ann Peck said that as of Monday evening she hadn't spoken with U.S. officials, nor was she able to talk to her husband, a former U.S. ambassador to Mauritania, since the raid. She said she last spoke with him briefly by satellite phone just as the aid ships were leaving their rendezvous point.
"Knowing him I doubt there are regrets," she said. "I think he was really hopeful of it making a difference."
Edward Peck was in the flotilla with a group from the Free Palestine Movement, Ann Peck said. On its website, the group says its mission "is to challenge Israeli policies and actions that deny Palestinians their human rights, and in particular the right of unfettered access to all of Palestine."
The U.S.-based Free Palestine Movement said it believed four other members of the group also were detained, but it had no confirmation of that.
In addition to his ambassadorship and several other overseas posts, Edward Peck's government positions included serving as deputy director of then-President Ronald Reagan's White House Task Force on Terrorism. He has a consulting firm, Foreign Services International.
Retired television commercial producer David Schermerhorn of Orcas Island, Wash., was also on the flotilla as an activist with the Cyprus-based Free Gaza Movement, his daughter told The Seattle Times.
Kate Schermerhorn said U.S. Embassy officials told her that the 80-year-old was taken into custody by Israeli officials and was unharmed.
Jean Meadors, wife of Joe Meadors, 63, of Corpus Christi, Texas, a Navy veteran also on board a seized ship, said Monday evening that she believed he was safe, "but I'd like to hear that from him."
She said his exact status, whether under arrest, detention or otherwise, was unclear.
Joe Meadors was serving aboard the U.S. Navy intelligence ship USS Liberty that was attacked by Israeli forces in 1967, killing 34 crew members.
"He hasn't had much luck with the Israelis," Jean Meadors said.
Israeli commandos on Monday rappelled down to the aid flotilla, which was trying to thwart a Gaza blockade.
The commandos fought with pro-Palestinian activists on the lead ship. The fighting left at least nine passengers dead and injured dozens of activists and several soldiers. Hundreds of activists were brought to Israeli detention centers and hospitals. Israel gave activists a choice of deportation or detention.