Former L.A. Mayor Antonio Villaraigosa marries in Mexico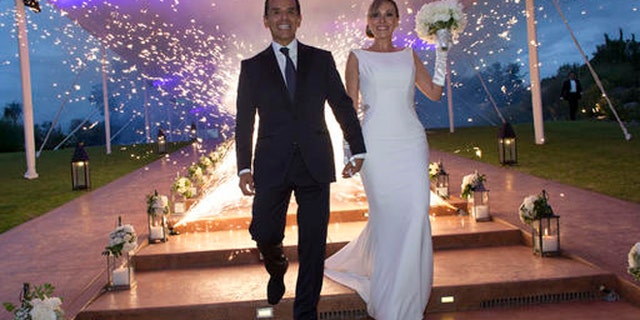 LOS ANGELES (AP) – Former Los Angeles Mayor Antonio Villaraigosa, a potential candidate for governor, is a married man again.
The 63-year-old Villaraigosa tied the knot Saturday with Patricia Govea in a ceremony in central Mexico, with about 100 friends and family in attendance.
The couple's website says the black-tie event took place at a hotel in San Miguel de Allende, a popular tourist destination known for its historic buildings.
The Democratic former state Assembly speaker is widely expected to run for governor in 2018.
Govea works in the fashion industry. The Sacramento Bee reported earlier this year she was born in Mexico and came to the U.S. in 2004.
The night before the wedding, the website says the couple planned a "Mexican musical parade" through the neighborhood.
Villaraigosa, famously altered his name from Villar to Villaraigosa decades ago when he married Corina Raigosa to blend both names. In 2007, Corina filed for divorce after it was discovered her husband was having an affair with Telemundo anchor, Mirthala Salinas.
Following his breakup with Salinas in 2009, Villaraigosa turned his attention to his next paramour, Lu Parker, a former Miss USA who works for KTLA-TV Channel 5 in Los Angeles. Parker and the former mayor ended their relationship in 2012.
In 2014, it was reported that Villaraigosa was romantically linked to Kim Honig, 31, a Manhattan-based sales director for a financial software company.
Based on reporting by the Associated Press.