Former Boston mayor Menino diagnosed with advanced form of cancer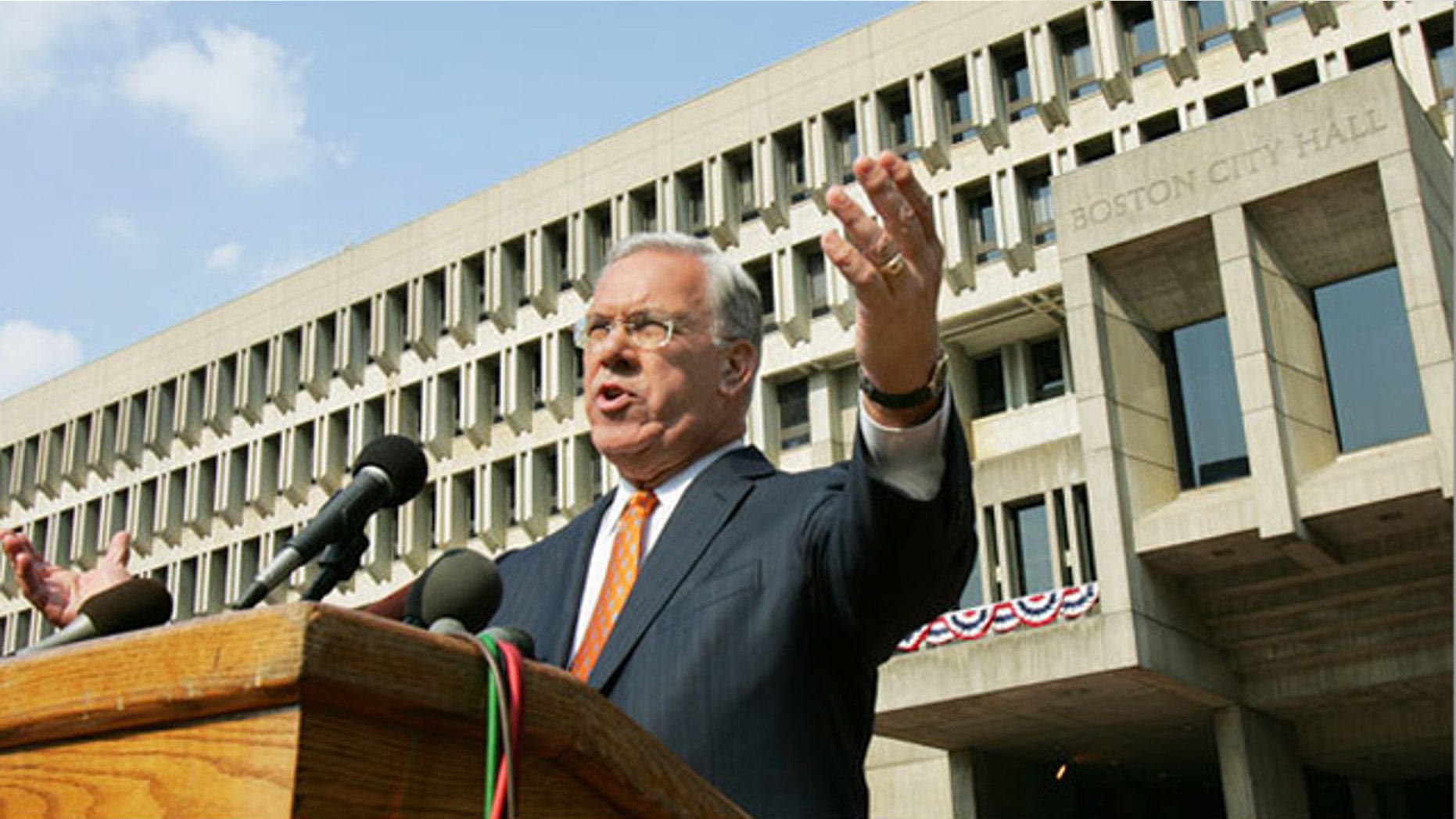 Former Boston Mayor Thomas Menino has been diagnosed with an advanced form of cancer, just months after departing public office.
The Boston Globe reported late Saturday that Menino's primary care physician discovered the cancer in early February and the disease has spread to Menino's liver and lymph nodes. Doctors told the Globe that they have been unable to find the source of the cancer and likely never will.
"My attitude really is, we'll get through it," Menino, 71, told the Globe. "I have great doctors and supportive friends.
"What else can you do?" Menino continued. "What I don't want is people feeling sorry for me. I don't want sympathy. There are people worse off than me. It's my biggest concern — I don't want to be treated any differently."
Menino, a Democrat, served as Boston's mayor from 1993 to 2014, the longest mayoral tenure in the city's history In his final months in office, the city was thrust into the national spotlight when two bombs exploded near the finish line of the Boston Marathon last April 15, killing three people and injuring 260 others. On the day of the bombing, Menino was in a Boston hospital, recovering from surgery to repair a broken leg.
Menino has undergone surgery twice before to remove cancer from his body, in 2003 and 2012, but his doctors have told the Globe that surgery is not an option in this case. The former mayor began intravenous chemotherapy earlier this month, and has at least three more sessions scheduled.
Other health problems have plagued Menino over the past decade. In 2004, his doctors confirmed he had been diagnosed with Crohn's disease, a type of inflammatory bowel disease.
Menino spent six weeks in the hospital in 2012 for a series of ailments, including a respiratory infection. While he was in the hospital, he suffered a compression fracture in his spine and was diagnosed with Type 2 diabetes. In May 2013, he was back in the hospital for surgery for an enlarged prostate. His health issues were a major factor in Menino choosing not to seek a sixth term of office last year.
The Associated Press contributed to this report.