Florida Woman Who Called Herself 'Pothead Princess' Says Can't Remember DUI Wreck That Killed Two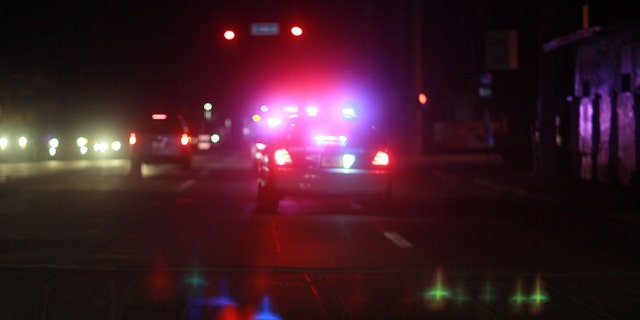 The young woman whose social media boasts about herself as the "Pothead Princess" and her partying lifestyle became nationally known after she drunk-drove her car into another, killing two other young women, says she is remorseful.
In her first televised interview, with Inside Edition, Kayla Mendoza, a 20-year-old from Hallandale Beach, Florida, said she had no recollection of the wreck that killed two best friends, Maria Caran Catronio and Kaitlyn Nicole Ferrante, both 21.
Mendoza had been drinking with co-workers before she got into her car with a blood-alcohol level of 0.15 and drove on Florida's the Sawgrass Expressway on Nov. 17 in the wrong direction, smacking her Hyundai Sonata right into the Toyota Camry that was carrying the other women.
Shortly after, news spread that Mendoza had tweeted "2 drunk 2 care" before the crash, a statement that was believed to refer to her state of mind and whatever consequences arose from it.
But in the interview, Mendoza, who was left in a wheelchair and unable to walk after the accident, said that the tweet was meant for her boyfriend, with whom she had been fighting that day.
"I wish there was something I could say to make up for what happened," Mendoza told Inside Edition in an interview that is to air on Wednesday night. "But no matter how many 'sorrys,' apologies, tears I cry — no matter how much I hate myself for what happened, nothing I say will change anything."
Police arrested Mendoza earlier this month and charged her with the deaths of Catronio and Ferrante. She faces eight criminal charges, including DUI manslaughter and vehicular homicide, according to the Broward/Palm Beach New Times.
On her social media pages, Mendoza spoke about how her car smelled "permanently" of weed and how she smoke a "bedtime blunt" to be able to sleep at night.
Mendoza said that her boss, Marcelo Bruzzo, knew that she was too young to drink legally when he and a group of her coworkers from the T-Mobile Store where she worked went out to party.
"My manager, Marcelo, invites me to go to a restaurant that my coworkers were going to," she said in the interview, according to published reports. "We were all going to hang out. So my car was left at T-Mobile and I rode with him in his car to the restaurant."
Later, Mendoza dropped her off at her car, she said.
Follow us on twitter.com/foxnewslatino
Like us at facebook.com/foxnewslatino