FL Governor Needs To Keep Anti-Latino Episode From Growing Further, Experts Say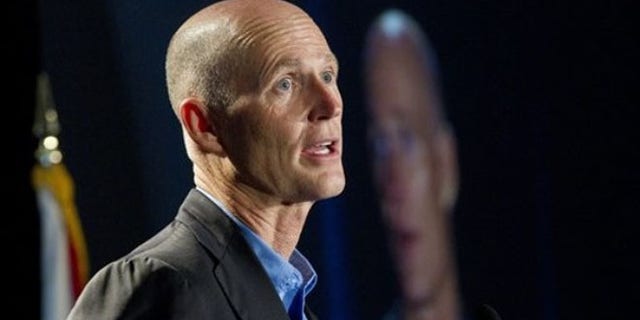 Florida Gov. Rick Scott, whose re-election campaign has been rocked in recent weeks by actions by his staff that critics have depicted as anti-Latino, can avoid a ballot box backlash if he diffuses the situation in the near future, observers say.
Scott, a Republican, found himself under fire recently after the disclosure that some members of his campaign staff had mocked Mexican accents on their way to a Mexican restaurant.
The mocking of Mexicans surfaced after Scott's campaign finance chairman, Miguel Fernandez, a Miami billionaire, made a reference to an insensitivity to Latinos in an email that The Miami Herald reported on. The Herald said that Fernandez gave as his reason for resigning the desire to spend more time with his family, and that he said he was confident that Scott would be re-elected.
"Right now this is strictly a subject for the political insider class," said Fernand Amandi, a Miami pollster who works mainly with Democrats, according to the Tampa Tribune. "But if these impressions begin to calcify and spread out to the broader electorate, it could have an effect."
Democrats have seized on the buzz about the email, pointing to it as evidence of GOP disrespect for Latinos.
Scott has made moves recently that could smooth things over with Latinos who may have felt alienated by the news about his campaign staff, the Tribune reported.
His appointee, Secretary of State Ken Detzner, announced that he was going to cancel a purge of voter rolls that reportedly aimed to remove noncitizens, which many said would have included a disproportionate number of Latinos and African-Americans.
Scott also said that he supports a bill to let undocumented students attend public colleges in the state at the same tuition rates as other residents.
In January, before the contents of the email became public, Scott appointed state lawmaker Carlos Lopez-Cantera to the position of lieutenant governor — he is the first Latino to hold the post.
In interviews with the Tampa Tribune, two Florida political scientists suggested that Scott can override any bumps with Latinos by keeping the Fernandez resignation and email about the Mexican mocking from growing into a bigger distraction.
"He had a message that would work for Hispanics — lowering unemployment, stabilizing the housing market, keeping college tuition down," the newspaper quoted Dario Moreno of Florida International University as saying. "And he had some momentum with Lopez-Cantera and the in-state tuition bill."
Some of Florida's Latino Republicans have rallied to Scott's side, putting out a statement recently praising the governor as beneficial to Latinos.
U.S. Reps. Ileana Ros-Lehtinen and Mario Diaz-Balart, along with several other Florida Republican state lawmakers, released a joint statement that said: "The results of Governor Rick Scott's steadfast determination to turn around Florida's economy completely overshadows the distortions that the Democratic Party are spreading."
"We are firmly committed to re-electing Governor Scott because he will keep our state on track toward economic recovery," the statement said. "Hispanics see what all Floridians see: a governor who has worked tirelessly to create jobs, cut taxes and turn our economy around."
Follow us on twitter.com/foxnewslatino
Like us at facebook.com/foxnewslatino