Final Florida vote count shows Rep. West has lost, next step could be court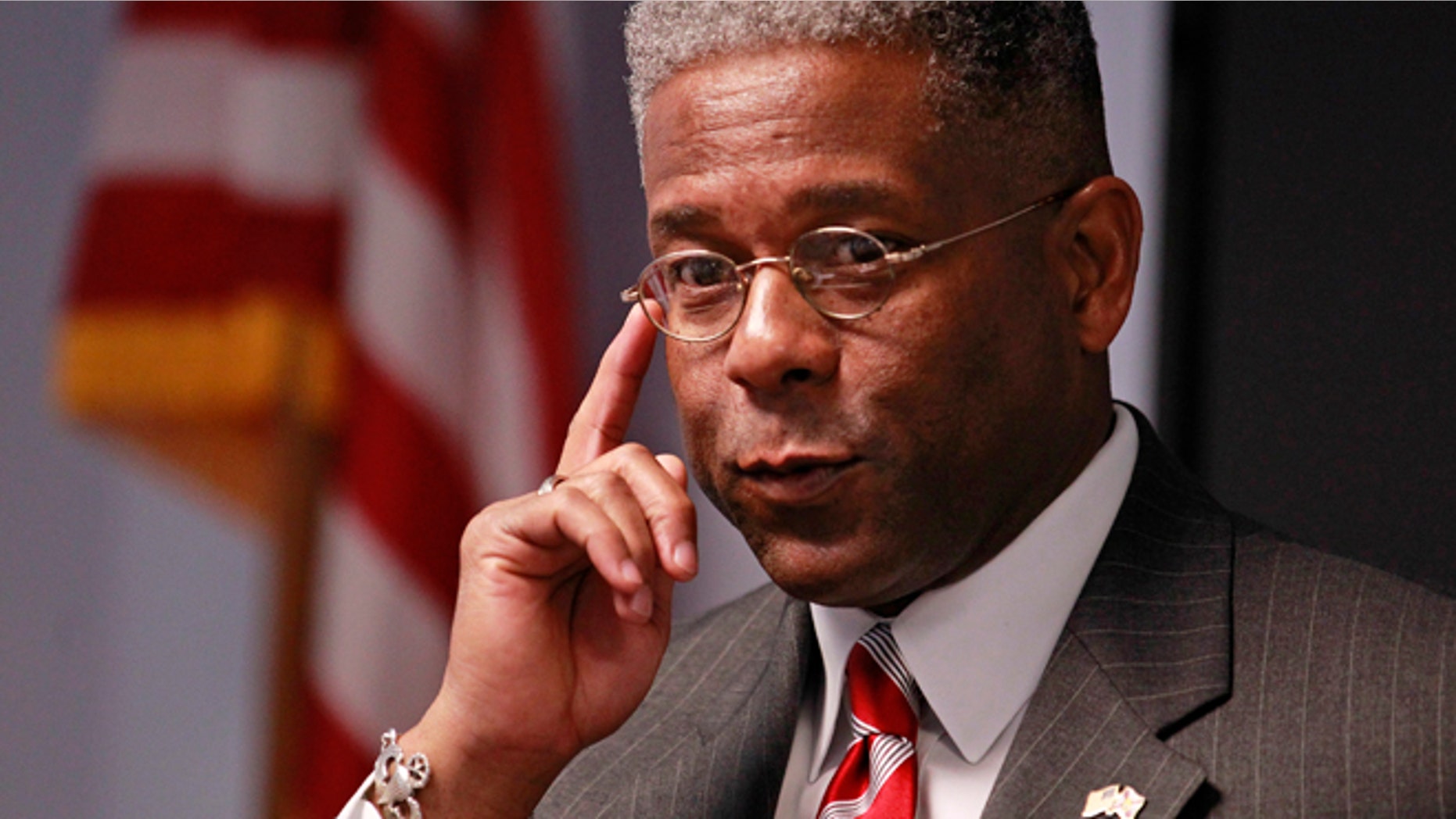 Republican congressman and Tea Party candidate Allen West is fighting for his political life this weekend -- now that Florida officials say he has lost in his reelection bid.
The officials said Saturday that West lost by 2,442 votes, but the first-term congressman is still refusing to concede.
"The race remains undecided because there are issues that still need to be resolved in St. Lucie County," West for Congress said in a statement Saturday. "Late on Election Night, Congressman West led by 1,700 votes. Following the St. Lucie County Supervisor of Elections' decision to recount thousands of early ballots after a technical glitch, the margin shifted by 4,000. In order to ensure that votes were not doubled counted, we have requested that the St. Lucie Supervisor of Elections make public the poll check-in books to ensure the numbers of ballots cast matches the numbers of voters checked-in at the polls."
The state tally is complete but still unofficial. There are still a handful of overseas and military ballots outstanding. But under Florida law, recounts are based on Saturday's results.
Democratic challenger Patrick Murphy won enough votes to avoid an automatic recount. West's only option now is through the courts.
West is a Tea Party favorite known for his strong criticism of President Barack Obama and other Democrats. He maintains that voting irregularities in St. Lucie County need to be investigated before he concedes.
West still could contest the election if misconduct or fraud might have changed its result.
A judge on Friday denied West's request to impound ballots and voting machines. The state tally in the Florida's redrawn 18th congressional district follows additional vote counting in Palm Beach County.
County election officials worked until early Saturday morning to count absentee and problems ballots as well as uncounted ballots from early voting and Election Day, according to The Palm Beach Post.
The district also includes parts of Martin County, along the state's so-called Gold Coast.
The group Revive America has rallied to support West should he mount a legal challenge.
The conservative group sent out an email Saturday calling for donations and saying Washington Republicans are now giving West little help.
"Dear Patriot," the email begins. "Conservative hero Allen West is in the midst of a brutal recount. … The liberals threw everything they had at him in this election and couldn't defeat him outright. So now they are trying to STEAL this election."
Circuit Judge David Crow on Friday called the West's motion "entirely premature," saying that vote-counting procedures are in place and being followed.
An attorney for West said the campaign was simply trying to make sure the election is fair and transparent.
An attorney for Murphy called West's legal actions a "political stunt."
The Palm Beach County Canvassing Board said earlier there was no reason to impound ballots and voting machines when officials have yet to finish counting.
Murphy also filed papers, stating West's court documents were riddled with errors and that he failed to give a single reason his request is valid.
West appeared to hold the slimmest of leads going into the final weeks of the race, despite his Tea Party status that made him a target for Democrats.
The non-partisan Rothberg Political Report has the race as "toss-up/ leaning Republican."
However, the Murphy campaign argues West was fading in the homestretch -- citing two recent polls that show Murphy leading, including a Sept. 30 one released by Republican pollster Kimball Political Consulting that found Murphy leading 49-45 percent.
West's hard-hitting campaign, after his 2010 victor, was marked by powerful ads, including one that showed a 2003 mug shot of  Murphy after he was ejected from a South Beach bar for being drunk, then arrested after a confrontation with police.
The Associated Press contributed to this report