Feds: Company owned by Browns owner and Tenn. Gov. brother to pay $92M fine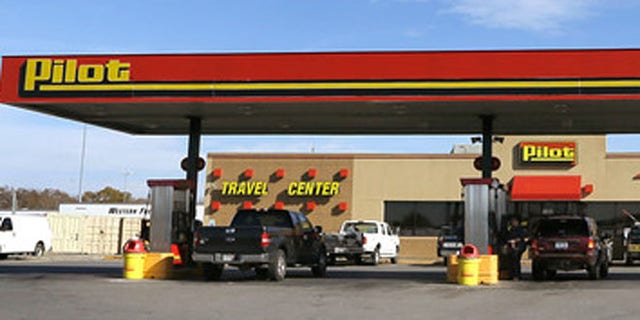 NASHVILLE, Tenn. – A truck-stop company owned by Tennessee GOP Gov. Bill Haslam and Cleveland Browns owner Jimmy Haslam has agreed to pay $92 million in fines for cheating customers out of promised fuel rebates and discounts, federal prosecutors said Monday.
According to the U.S. Attorney's Office for the Eastern District of Tennessee, Pilot Flying J, the country's largest diesel retailer, accepts responsibility for the criminal conduct of its employees, including 10 who have pleaded guilty to participating in the scheme, and agrees to cooperate with the ongoing investigation.
"The terms of this agreement …demonstrate quite clearly that no corporation, no matter how big, influential, or wealthy is above the law," said U.S. Attorney Bill Killian.
The agreement, signed Friday by company attorneys, also does not protect any Pilot worker or former worker from future prosecution.
The company issue a statement making clear it will not be prosecuted, provided it follows the terms of the agreement.
"We, as a company, look forward to putting this whole unfortunate episode behind us, continuing our efforts to rectify the damage done, regaining our customers' trust and getting on with our business," said CEO Jimmy Haslam, who says he was unaware of the scheme. "We've been committed from the beginning of this to doing the right thing, and that remains our commitment."
Gov. Bill Haslam, his brother, holds an undisclosed ownership share in the company but has said he is not involved in Pilot's day-to-day operations.
Their father, James, started in company in 1958.
Pilot agreed in November to pay out nearly $85 million to settle claims in a class-action lawsuit with 5,500 trucking companies. Several companies have filed separate lawsuits against Pilot that are ongoing.
Federal officials said the company also must, under the so-called Criminal Enforcement Agreement, periodically report what it has done "to ensure that a system of internal accounting controls and other compliance procedures have been established to prevent fraudulent conduct from occurring again in the sale of diesel fuel."
The joint FBI-IRS investigation resulted in search warrants being executed on April 15, 2013, at multiple locations, including Pilot's headquarters in Knoxville.
Since that time, the 10 employees, including those with supervisory responsibilities, have agreed to cooperate with the federal investigation and entered guilty pleas to mail and wire fraud charges related to their involvement in the fraudulent reduction of diesel-fuel price discounts owed to Pilot customers.
In the agreement, Pilot confirmed that fraudulent conduct involving diesel fuel price discounts was prevalent within its Direct Sales group and carried out with the knowledge and participation of employees responsible for the operation and oversight of Direct Sales. And Pilot further confirmed that supervisory employees encouraged participation in discount fraud for the company's benefit, federal officials also said.
The Associated Press contributed to this report.