Federal prosecutors want contempt hearing for former Ill. Rep. Schock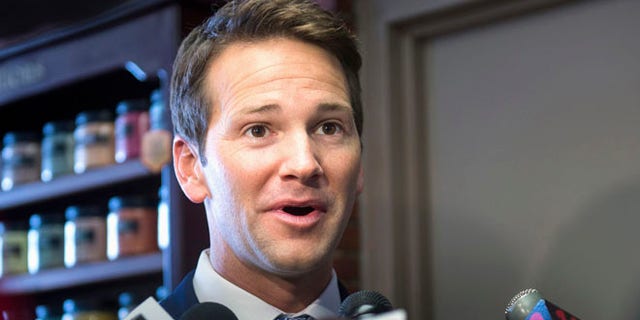 NEWYou can now listen to Fox News articles!
Federal prosecutors involved in the case of former Illinois Rep. Aaron Schock have requested an immediate hearing on whether he should be held in contempt for failing to turn over documents to authorities.
Authorities are investigating the 34-year-old Republican's spending as well as his relationship with donors. Schock resigned on March 31 from Congress after reports of his "Downton Abbey"-style office redecorating, and other spending.
Schock's legal team has argued that some of the documents being sought by the government should be protected under legislative privilege, as well as the Fifth Amendment right against self-incrimination.
However, the Justice Department disagreed in a Thursday filing that requested the hearing.
"No court has recognized that a public official (specifically a U.S. Representative) has a constitutional right under the Fifth Amendment to avoid the compelled production of publicly-funded, non-private, public or official records within his official (specifically his official congressional) office," wrote Assistant U.S. Attorney Timothy Bass.
Schock's lawyers have said they are disclosing reams of documents. A hearing on the privacy issue is set for Aug. 28.
Fox News' Kara Rowland and The Associated Press contributed to this report.