Fate of New Entitlement Program Under Health Care Law in Doubt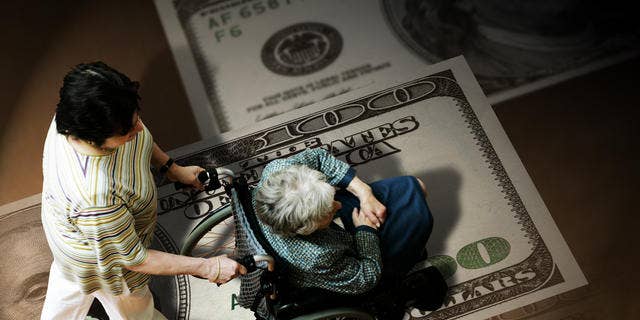 The Obama administration's health care law not only revamped the nation's entire health care system, it also created a new entitlement -- one that some analysts say will never work.
"This is the power of politics over common sense," Joe Antos of the conservative American Enterprise Institute said. "It can't be explained any other way."
The new entitlement is called CLASS, for Community Living Assistance Services and Supports, which would provide in-home services for the disabled.
The problem for the administration is that Sen. Judd Gregg inserted language in the health care bill that requires the program to be self-sustaining -- meaning it cannot add to the deficit, as Medicare does.
And many Republicans are very skeptical.
"As I look at it," Rep. Michael Burgess, a doctor from Texas, said, "my sense is that it wont work and that there is little you can do to make it self-sustainable."
It appears some administration officials felt the same way. William Marton, a senior official on aging issues, wrote to his colleagues in a 2009 email that the program "seems like a recipe for disaster to me."
Health and Human Services Secretary Kathleen Sebelius doesn't go that far but concedes officials are working on what she called a"significantly different" program from the one outlined in the law, which called for benefits of at least 50 dollars a day.
"We determined pretty quickly it would not meet the requirement that the act be self-sustaining and not rely on taxpayer investments," she told a Senate Committee.
The problem is setting premiums high enough to cover the benefits but not so high people won't sign up for the program, which is voluntary.
"It's the view, I think, of every actuary who's looked at this program," Antos said, "that there is no premium that you could set high enough to make it work."
"The problem with the program, of course, is that the premiums paid in are likely to be pretty modest," he says, "and the benefits that come out of this are likely to be enormous."
But Secretary Sebelius gave assurances to senators that the program will only go forward if it imposes no burden on taxpayers.
"The program will not start unless we can absolutely be certain that it will be solvent and self-sustaining into the future," she said.
Health care analyst Judy Feder of Georgetown Public Policy Institute, said, "the challenge is defining that benefit, and selling it in the market place. And the secretary has acknowledged as everyone knows that there are some hard decisions to be made."
HHS has been studying the program for 18 months. Some supporters are getting impatient and say Secretary Sebelius should get on with it.
"It is up to her to specify the real terms under which it would go forward, and to make it sustainable," Feder said. "That's her responsibility under the law."
Sebelius recently let go some of the officials working on CLASS, which led to reports the department was being dismantled.
"My read on it is they are removing people to other parts of the agency and that the program will be allowed to die a natural and hopefully quiet death," Rep. Burgess said.
Sebelius flatly denies that, and after 18 months of study, she says she'll announce the details of the program in mid-October.
But the chief actuary of Medicare warns it would have to enroll 230 million people to be workable -- that's more than the entire American workforce.