Farmers Oppose Alabama Immigration Law, Rights Groups To Announce Lawsuit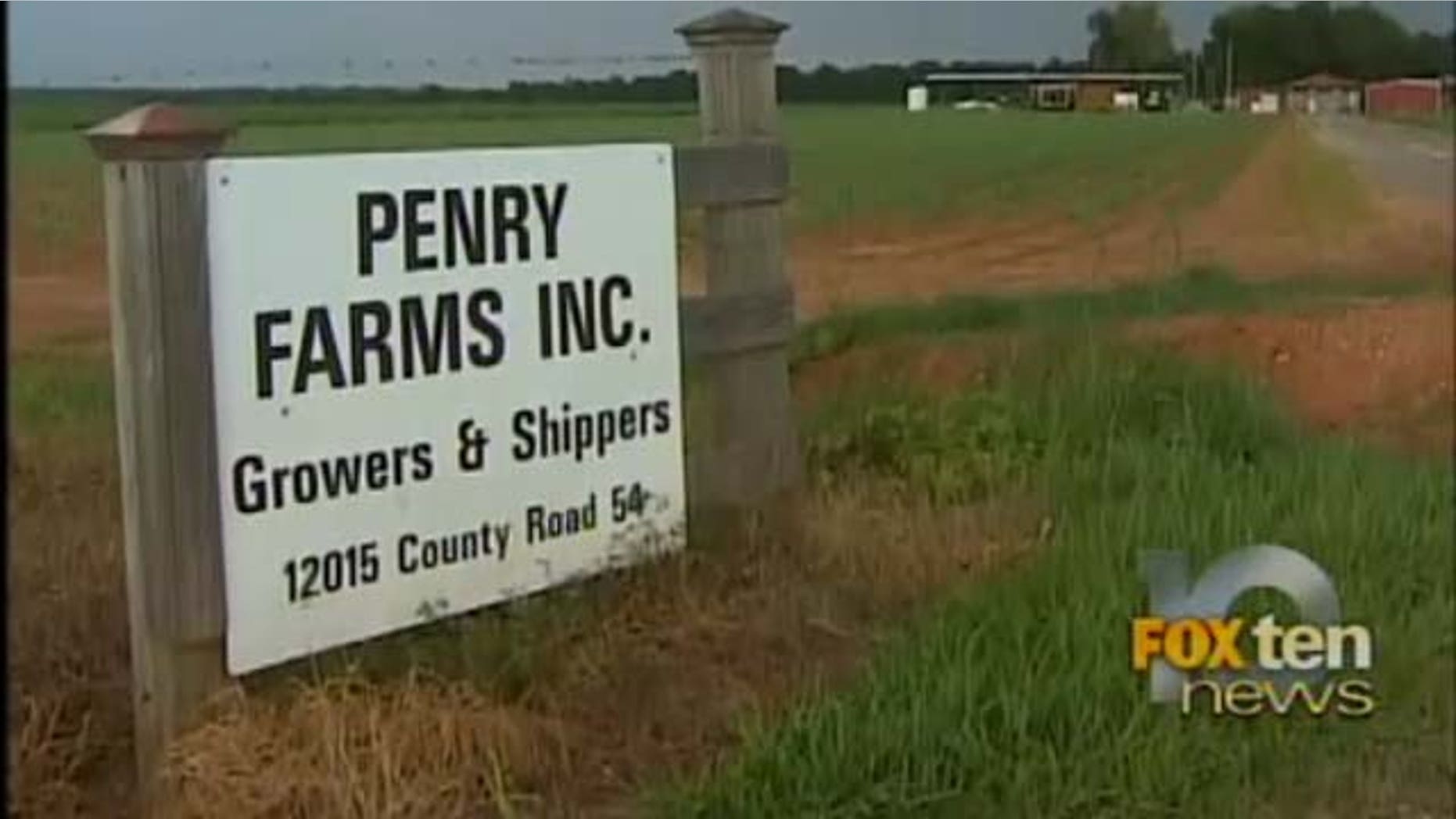 DAPHNE, ALA. – Friday, a formal lawsuit opposing the State of Alabama's new immigration law is expected to be filed in court.
While many Alabamians are in favor of the new so-called "Arizona-style" law, there is one specific group of people who depend on the labor that immigrants are often willing to do.
Many of local farmers are dependent on immigrant labor to harvest their crops everyday, which is the produce consumers buy in the grocery store.
Since 1957 Bill Penry has been farming what he calls the money-makers: sweet potatoes. However, with Alabama's new immigration law in effect discouraging the hiring of immigrants, Penry Farms is literally at stake.
"I don't know enough about the law to talk about it," said Penry. "It says it's the toughest law that's out there. We know there is illegals here - lot of them got family. That is, the children are legal, but they are not legal. What you going to do with all these children? They have got to make it easier to get legal for them - to get legal and come in here an work because nobody else is going to pick these potatoes off the ground. No way," Penry said as he gazed over his 300 acre field.
Penry said sweet potatoes need to be hand picked in order to keep them free of ugly bruises. However, even people unemployed in the area aren't willing to do that type of work.
"That man is not going come and work on the ground like that," he said. "You've only got a few people that'll work on the ground anymore. We used to use local labor all the time. It's no more local labor. They won't do this kind of work the way we have to do it today."
Penry has 300 acres of sweet potatoes that will be ready to pick and eat within 30 days. If the immigration law stands, Penry said he doesn't know who will pick them.
"It's scary to us right now, really, because we don't know what's going to happen, and when these potatoes get ready to harvest, they're ready to harvest, you know? And we have no local labor to even out in the fields," he said.
"If this crew we have is not going to be legal - and we don't know that ... We feel like they are not. We just don't know where we are going from here, and we don't want to quit growing sweet potatoes because they have been our mainstay for years."
At 80 years old, Penry said he has seen enough immigrant workers in the field to know they get the job the done.
"These people come in an do everything that the American people don't want to do," said Penry. "And they pick everything that you eat - from fruit, potatoes, watermelons and all - because we don't have no local people to do this anymore."
Several of the farmers in Baldwin County said off camera that the inconsistency of the immigration law is already hitting their business.
They said workers are simply moving to states that do not have immigration laws. They say that could jeopardize farming in Alabama.
"A lot of this help is leaving and going to Mississippi because they don't have this law over there. If it is going to be a law, it should be a law everywhere," Penry said.
Many farmers, including Penry, said they do support some type of process to legalize immigrant workers so that they will be paying taxes and contributing to the state, especially during the budget crisis. The farmers just don't agree with the proposed law which would basically throw any illegal immigrant in jail.
For news from Mobile, AL and Pensacola, FL, check www.fox10tv.com