Failed U.S. Senate Candidate Alvin Greene Now Trying for South Carolina House Seat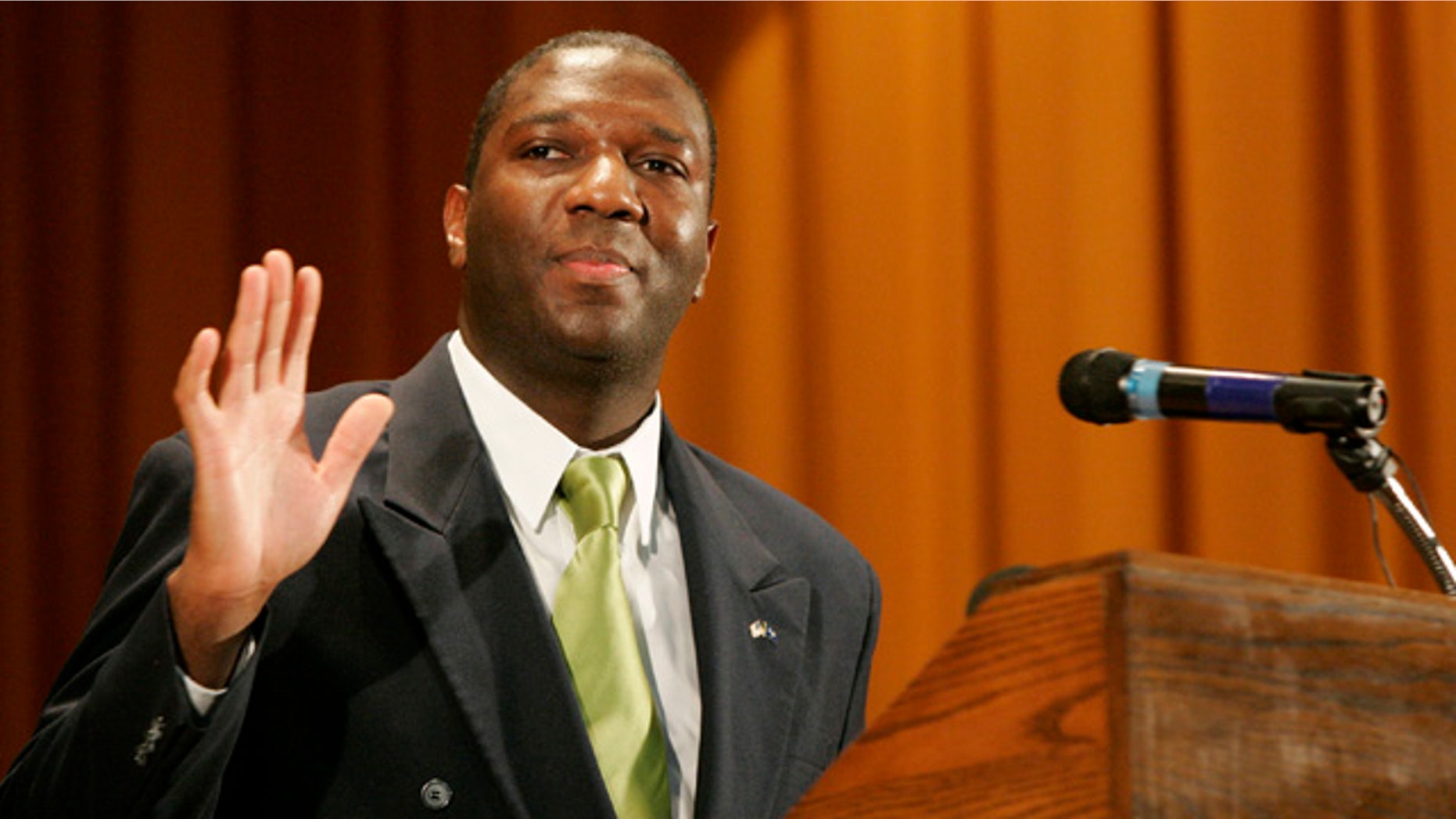 COLUMBIA, S.C. -- Alvin Greene, the unemployed Army veteran who suggested during his failed U.S. Senate bid that making action figures of himself would help create jobs, is running for office again.
Greene, who garnered national attention as the unlikely Democrat taking on tea party favorite Jim DeMint this year, paid the $165 filing fee on Christmas Eve to run in a special election for the House seat left vacant by the death this month of Summerton Democrat Rep. Cathy Harvin.
Clarendon County Democratic Party Chairman Cal Land said Monday that Greene entered the race Friday, five minutes after filing opened for Harvin's seat. The primary is Feb. 15 with a runoff, if needed, on March, 1. The special election is April 5.
Clarendon County Council member Dwight Stewart also has filed and Manning Mayor Kevin Johnson has also said he's running, Land said.
Greene, 33, didn't have much to say about his new political aspirations in a brief phone interview with The Associated Press.
"The filing closes next week and that's when everybody finds out who has filed," Greene said.
State Democratic Party leadership was criticized last June when Greene emerged as the party's U.S. Senate nominee.
Greene won the nomination with no cash, little visible campaigning and no website. It was only after the primary election that The Associated Press discovered Greene was arrested in 2009 on a felony obscenity charge accusing him of showing pornography to a University of South Carolina student in a campus computer lab.
Land said the party has no role in deciding if a qualified candidate is on the ballot.
"The law is what controls there and I'm not aware of anything that would have prohibited him from running just like we saw in the U.S. Senate race," Land said.
Greene's lawyer has said his actions in the computer lab were an attempt to flirt with the student. The student's mother says she was traumatized.
Greene could face up to five years in prison if convicted of the felony or up to three years in prison if convicted of a lesser misdemeanor charge.
Greene picked up more than 350,000 votes, or 28 percent of the statewide tally, when he was defeated by the incumbent DeMint in November.
Land said that Greene is no longer an unknown after his Senate bid, but that Greene's recent fame will not necessarily generate higher turnout in a special election.
"I would hope for higher turnout, but historically special elections don't prove that. I hope it's different this time," Land said.