Failed Times Square Attack Could Kill Plans to Try Sheikh Mohammed in NYC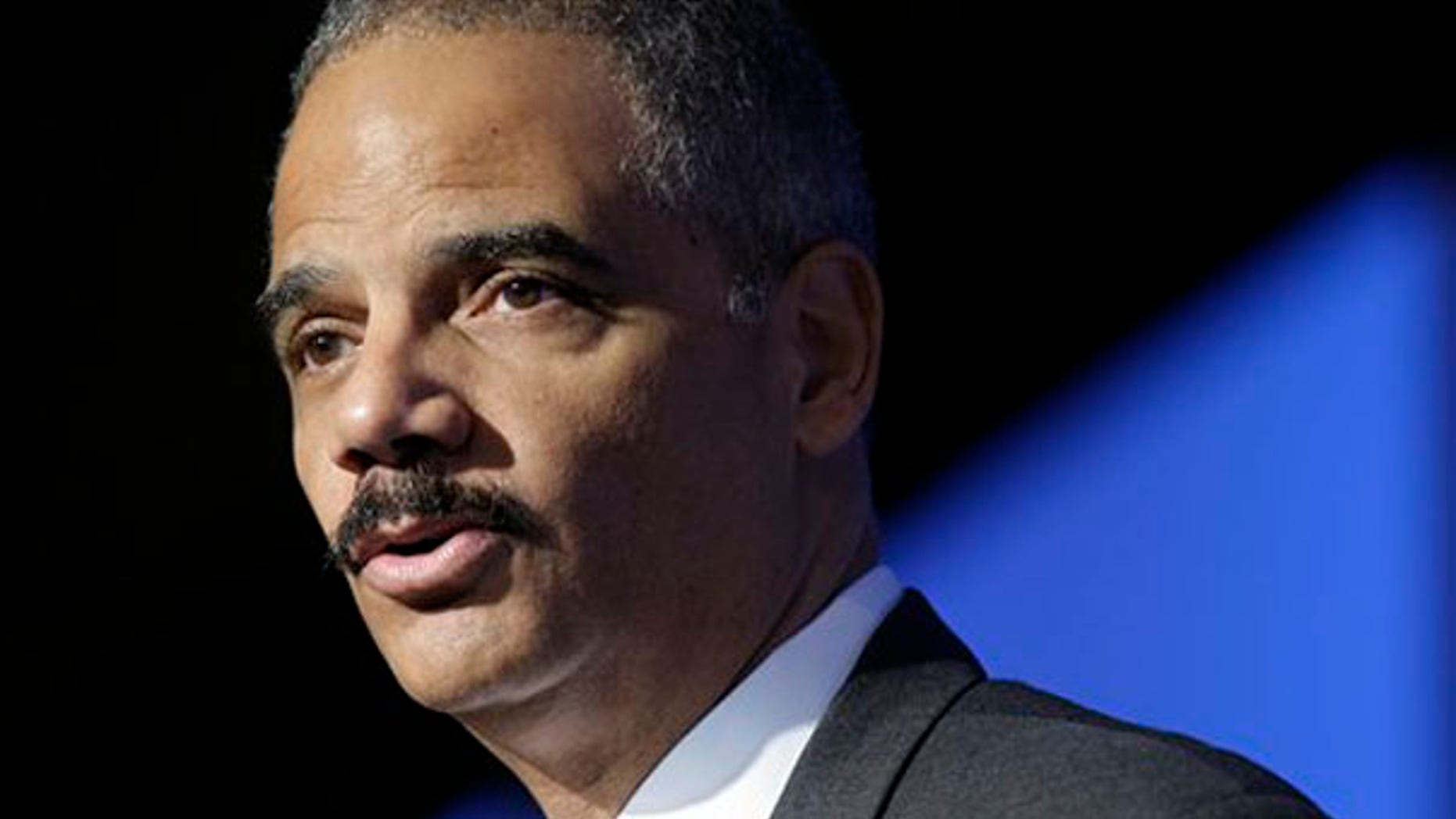 The attempted Times Square bombing could put the final nail in the coffin for plans to try Sept. 11 mastermind Khalid Sheikh Mohammed and his co-conspirators in a federal courtroom in New York.
The proposal, announced last November, has been steadily unraveling for several months in the face of bipartisan criticism. Still, Attorney General Eric Holder said Tuesday that his team is "considering a number of options," with New York among them. He told a Senate committee three weeks ago that New York is "not off the table" as a trial location and that "no final decision has been made," describing it as a "close call."
But the latest "close call" -- in which a Pakistani-American allegedly planted a car bomb that failed to properly detonate in Times Square Saturday night -- has lawmakers and ex-officials ratcheting up their demands for the Obama administration to shelve the idea of a New York-based Sept. 11 trial permanently.
"To me it was jarring, in the face of that kind of cold reality and the repeated pleas of elected officials in New York from both parties, to see the attorney general still stuck on the notion that holding these trials in downtown Manhattan is anything but a bad idea," Senate Minority Leader Mitch McConnell, R-Ky., said Wednesday, calling for Mohammed to be tried by a military commission at Guantanamo Bay.
"Trying KSM in New York City was a bad idea last year. It's a bad idea today. The only thing that's changed is that the American people have just been reminded of how determined terrorists are to carry out their deadly plans."
Former Attorney General Michael Mukasey, in an interview with Fox News, questioned why Holder still had not ruled out the New York option.
"I can't get my mind around it," he said Wednesday.
An administration official told Fox News in March that the White House was becoming increasingly convinced that Mohammed would not face a civilian court trial. Not only were New York Democrats coming forward to oppose the idea, but Republican Sen. Lindsey Graham was dangling his support toward helping close Guantanamo Bay -- so long as the administration tries the Sept. 11 suspects before military tribunals.
Rep. Peter King, R-N.Y., said Monday that President Obama needs to put his foot down and stop deferring to Holder's decision-making and deliberation.
"This is absolutely disgraceful. This trial should be taken out of New York. It should be announced immediately," he said. "The president has got to show that he's the president. He can't allow the attorney general to defy the president of the United States."
The White House views military tribunals as the probable alternative to a New York civilian trial, but the White House does not want to hold the commissions at Guantanamo Bay and would need to reach a deal to hold them within the United States. One possible venue could be the Navy brig in Charleston, S.C., which has been under consideration as a venue for other commissions for Guantanamo Bay detainees.
Holder told the Senate Judiciary Committee last month that if the trial were to be held in the Southern District of New York, that district encompasses a large enough area so that it would not have to be held in Manhattan. He said other venues beyond downtown New York City are under consideration.
A Justice Department spokesman told FoxNews.com on Wednesday that the decision "remains pending."
Supporters of Holder's original plan argue that the Bush administration tried dozens of terror suspects in civilian courts without facing the kind of political backlash the Obama administration has endured.
But opponents say Mohammed is just too big a fish.
"I still don't see them understanding that we can't have civilian trials for Khalid Sheikh Mohammed. He is a mass murdering war criminal," former New York Gov. George Pataki said in an interview with Fox News on Tuesday. "He should be tried in military tribunals and not in a civilian court."