EPA reportedly releasing thousands of pages of records to Dem operatives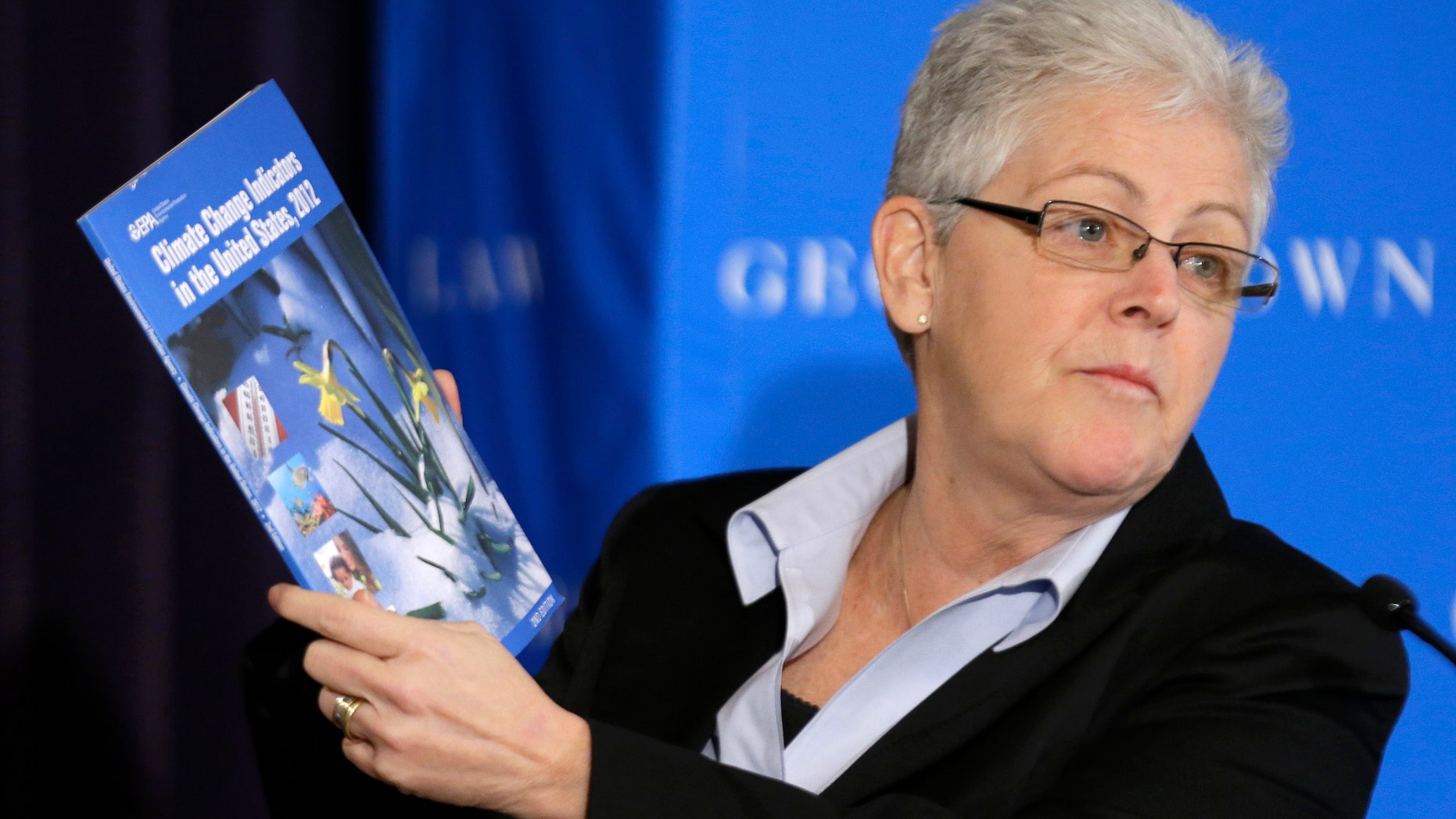 The EPA reportedly has released thousands of pages of records to Democratic researchers, as they hunt for dirt on Republicans ahead of the midterm elections.
The Washington Times reported that the records are being released in accordance with Freedom of Information Act requests, though the agency is letting similar requests from Republicans languish. The number of requests from Republicans, though, is far lower.
The paper reported Tuesday that out of the more than 50 FOIA requests filed by Democratic operatives, the EPA has completed 28. In contrast, out of the four FOIA requests Republicans have made to the EPA, none of them have been fulfilled.
Many of the operatives reportedly are requesting correspondence between EPA officials and Republicans so they can investigate whether lawmakers are saying things to the EPA in private that differ from their public stance on issues. The operatives may use this information in attack ads and other materials during the midterm elections.
An EPA official told the Washington Times the agency shows no preference when it comes to granting requests, saying the agency is much more transparent than other federal agencies.
"We process all incoming FOIA requests with the same consideration regardless of affiliation, not-for-profit status, geography etc.," EPA spokeswoman Liz Purchia said. "And in honor of transparency, we share all of our FOIA requests and communications online for the public to see."
The EPA has been accused by Republicans of showing favoritism in the past for giving environmental groups a break on FOIA fees but insisting conservative groups pay them.