EPA announces new sulfur emissions rule, gas companies warn of pain at the pump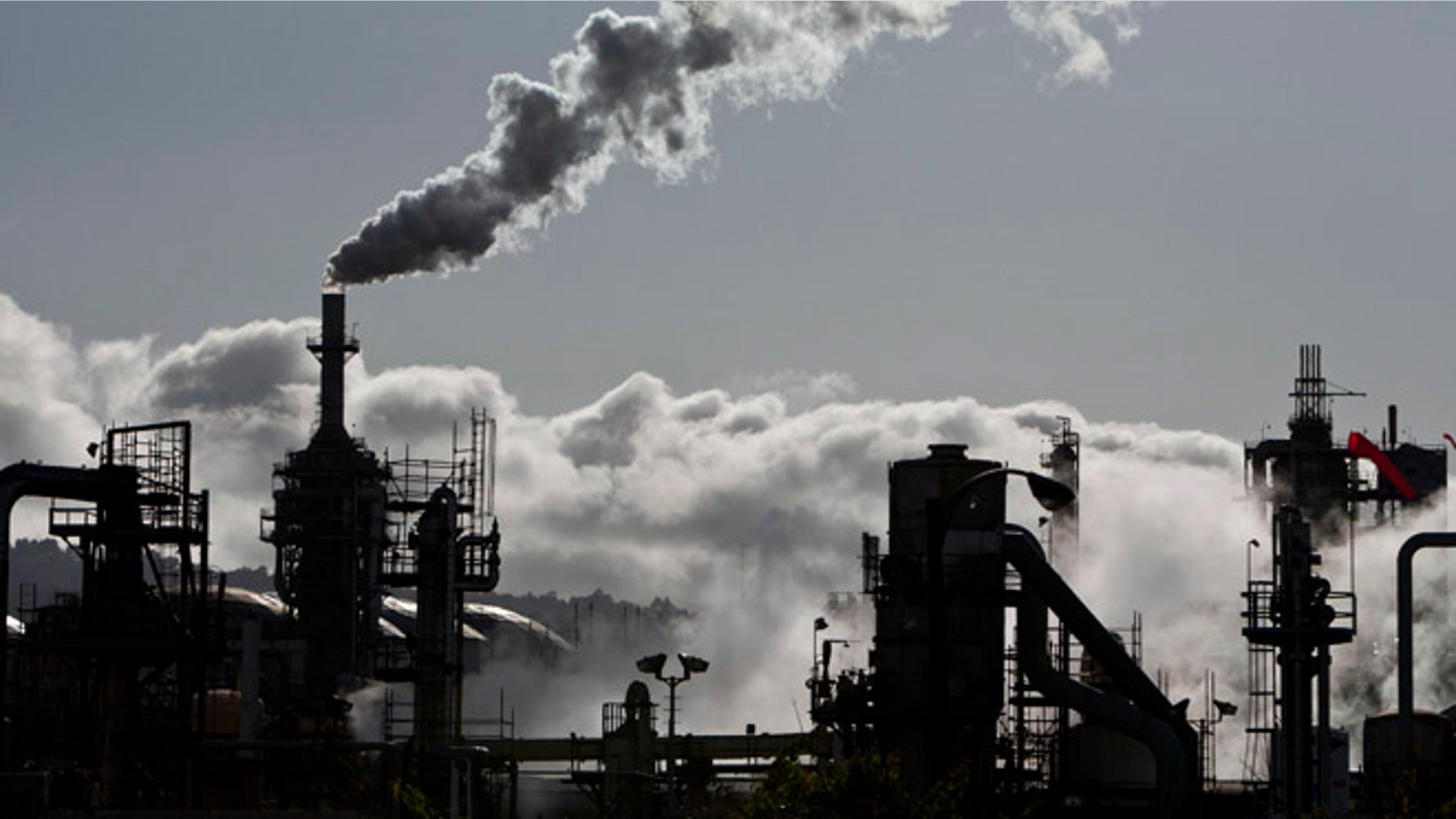 The Environmental Protection Agency on Monday finalized new rules that would impose a dramatic reduction in sulfur in gasoline and tailpipe emissions, as the oil and gas industry warned the regulations would lead to more pain at the pump.
In the works for years, the rules require refineries to cut sulfur levels in gasoline by about two-thirds by 2017. Less sulfur in gasoline makes it easier for a car's pollution controls to effectively filter out emissions, resulting in cleaner air, the EPA says. For car manufacturers, stricter limits on tailpipe emissions will require engineering changes so that cars weed out more pollution.
"The benefits far outweigh the costs," EPA Administrator Gina McCarthy said. "These standards will reduce pollution, they'll clean the air we breathe and protect the health of American families."
More than 2,000 premature deaths and about 50,000 cases of kids with respiratory problems will be avoided by 2030 if the rules go into effect, the EPA said.
The EPA claimed the cost to consumers would be less than a penny per gallon of gas; the EPA projects the rules will raise the average cost of buying a vehicle by $72 in 2025.
But the American Petroleum Institute pointed to studies it has commissioned estimating that the limits would actually add 6 cents to 9 cents a gallon to refiners' manufacturing costs while requiring $10 billion in capital costs. American Fuel and Petrochemical Manufacturers, a trade group, called it "the most recent example of the agency's propensity for illogical and counterproductive rulemaking."
"This rule is all pain and no gain," said House Energy and Commerce Committee Chairman Fred Upton, R-Mich. "This winter's cold snap underscores just how vulnerable American families and businesses are to any increases in energy costs, and yet the administration is moving forward to raise prices at the pump."
Under current rules, American gasoline can only contain up to 30 parts per million of sulfur. Charles Drevna, president of the American Fuel and Petrochemical Manufacturers lobbying group, says that any tightening of that requirement would be impossible for refiners to meet because of the nature of the sulfur molecules.
"They're tough little buggers that don't want to come out," Mr. Drevna told The New York Times. "It's like getting the last little bit of red wine stain out of a white blouse."
The new regulation would be the latest in a series of air pollution regulations introduced by the Obama administration. The EPA claims that the change would reduce the occurrences of sulfur-related illnesses, such as asthma, emphysema, and bronchitis.
Click for more from The New York Times 
The Associated Press contributed to this report.