Environmental groups collecting millions from federal agencies they sue, studies show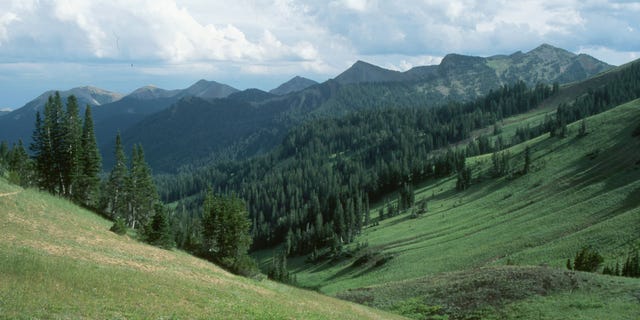 Deep-pocketed environmental groups are collecting millions of dollars from the federal agencies they regularly sue under a little-known federal law, and the government is not even keeping track of the payouts, according to two new studies.
Under the Equal Access to Justice Act, or EAJA — which was signed into law by President Carter in 1980 to help the little guy stand up to federal agencies — litigants with modest means who successfully show government agencies wronged them can get their legal fees back from the taxpayer.
But the act also covers 501(c)(3) nonprofits, including environmental groups that aggressively sue the feds to enforce land-use laws, the Clean Water and Clean Air acts and laws protecting endangered species. Their lawyers are getting reimbursed at rates as high as $750 an hour, sources tell FoxNews.com.
"It was intended for helping our nation's veterans, seniors and small business owners, but environmental groups have hijacked the so-called Equal Access to Justice Act and abused it to fund their own agenda," Sen. John Barrasso, R-Wyo., told FoxNews.com. "Then you have small businesses and the American taxpayers left to foot the bill."
Environmental groups, however, argue that the act is an important tool in their efforts to protect the public's interest in conservation, fighting pollution and ensuring the federal government follows its own rules.
"Litigation is not a moneymaker, and the litigation is being done to make a difference and make the world a better place," Erik Molvar, executive director of the Wyoming-based Biodiversity Conservation Alliance, told FoxNews.com.
The exact taxpayer cost of the Equal Access to Justice Act remains unclear. The General Accounting Office, or GAO, tracked 525 legal fee reimbursements that totaled $44.4 million from 2001 through 2010, but found that only 10 of 75 agencies within the U.S. Department of Agriculture and Department of Interior could provide data on cases and attorney fee reimbursements.
"As a result, there was no way to readily determine who made claims, the total amount each department paid or awarded in attorney fees, who received the payments or statutes under which the cases were brought for the claims [for fiscal years 2000 through 2010]," the GAO report reads.
Barrasso fears that is only the tip of the iceberg.
"You're talking about millions and millions of dollars," Barrasso said. "There is a pressing need for more accountability and transparency. Even the government doesn't know how much it's paying out — it's disturbing."
[pullquote]
A recent Notre Dame Journal of Legislation article said the law had a noble purpose once, but has produced an "incalculable waste of taxpayer money."
"It is among the most wide-reaching statutes in the U.S. Code, and what it attempts to do is as complex in execution as it is simple in concept: to aid those who would otherwise be truly hurt by fighting the government when it acts without justification," wrote Lowell Baier, author of the article and president of the Boone and Crockett Club, a Montana-based conservationist group. "But it is clear that EAJA is in need of reform."
Critics say the act needs to be reformed in order to serve its original purpose. Baier calls for limiting it to small businesses and individuals and withholding or at least limiting payments where plaintiffs prevail on "process instead of substance."
In May, Barrasso and Rep. Cynthia Lummis, R-Wyo., jointly introduced the Government Litigation Savings Act to reform the Equal Access to Justice Act. If passed, the bill would cap reimbursements at $200 per hour. It would also limit repetitive lawsuits and require full accounting of payments authorized by the Equal Access law, the GAO report found.
"Obviously it's a David and Goliath situation when a senior citizen, small business or veteran takes on the federal government," Lummis told FoxNews.com. "When money is being spent trying to practice the equivalent of defensive medicine, the money is not going to the environment — it's just going to lawyers. And that was never the intent of those dollars."
But environmental groups say the law is working just fine, and proving the government's position was not "substantially justified" — the standard for reimbursement — can be difficult. They say the reimbursements don't come close to covering their expenses, much less provide incentive to bring frivolous cases.
Molvar, of the Biodiversity Conservation Alliance, told FoxNews.com that his organization, which has a $250,000 annual budget, received an average of $1,000 in Equal Access reimbursements in each of the past five years.
"And that was unusually high compared to previous years," Molvar said. "We have spent far more litigating than we have gotten back."
Molvar said it's important to remember that his organization — which he characterized as one of the more litigious conservation groups in the country — only receives funds if it wins.
"You only get them when you win and prove that the federal government has broken the law," he said.
Aggressive reforms could wind up preventing parties — environmental groups included — from challenging unjust decisions made by the federal government or enforcing laws that benefit the public, according to a July 2011 analysis of the bill by the Brennan Center for Justice
Kieran Suckling, executive director of the Center for Biological Diversity, said in statement issued in October that environmental groups collect only a small portion of overall fees under the Equal Access to Justice Act. He said his own group receives only a tiny fraction — less than 0.5 percent, on average — of its annual revenue of about $8 million from those attorney fees recovered.
"No one's getting rich by making the government follow the law," Suckling said in the written statement. He declined to be interviewed for this article. "Republicans are using this bill as a back-door attack on environmental laws they don't like. The end result will be restricting citizen access to the court system and a federal government that's less accountable to the people."