Energy Secretary Steven Chu to step down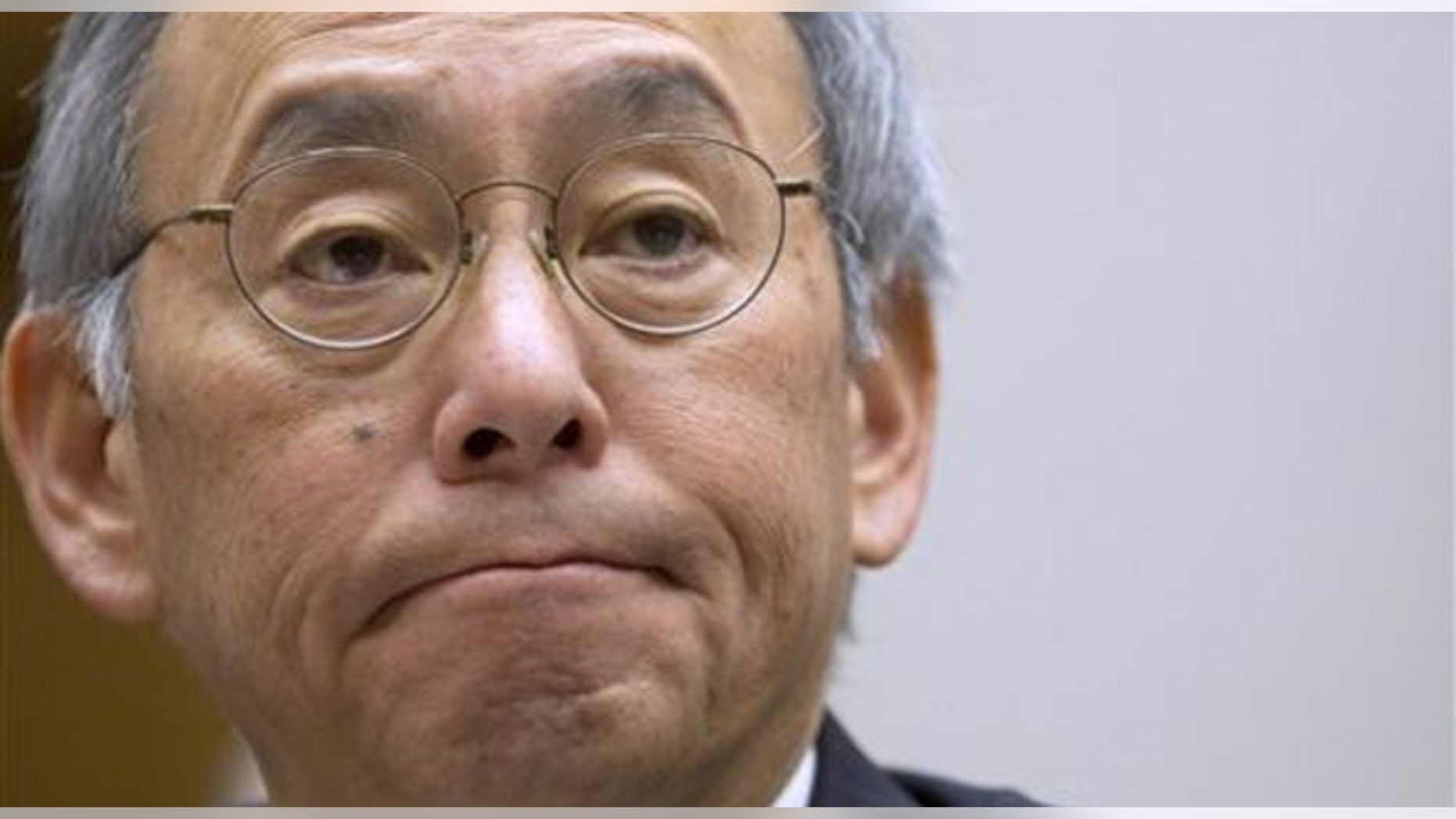 WASHINGTON – Energy Secretary Steven Chu will be leaving his post, the White House confirmed Friday, exiting the administration at the start of President Obama's second term after a rocky tenure.
In his resignation letter, Chu said he intend to stay on board "past the end of February" to help the department find his successor.
Chu's leadership has drawn sharp criticism from Republicans who questioned his controversial support for and handling of a $528 million federal loan to solar panel maker Solyndra before the company filed for bankruptcy.
Solyndra was the first renewable-energy company to receive a loan guarantee under the 2009 stimulus law, and the Obama administration frequently promoted the company as a model for its clean energy program. Chu attended a 2009 groundbreaking when the loan was announced, and Obama visited the company's Fremont, Calif., headquarters the next year.
The company's implosion in 2011 and revelations that the administration hurried a review of the loan in time for the groundbreaking become an embarrassment for Chu and Obama and a rallying cry for GOP critics of the administration's green energy program.
Shortly following Friday's announcement, Obama sent out a statement praising Chu's work.
"During his time as Secretary, Steve helped my administration move America towards real energy independence," Obama said. "Over the past four years, we have doubled the use of renewable energy, dramatically reduced our dependence on foreign oil, and put our country on a path to win the global race for clean energy jobs."
Chu is a Nobel Prize winner in physics and a former director of Lawrence Berkeley National Lab.
In a letter to Energy Department employees, Chu said he was proud of his tenure and cited dozens of accomplishments, including doubling the production of renewable energy from wind and solar power. Installations of small solar electric, or photovoltaic, systems have nearly doubled in each of the last three years, he said, while fully 42 percent of new energy capacity in the U.S. last year was from wind -- more than any other energy source, Chu said.
"I came with dreams and am leaving with a set of accomplishments that we should all be proud of," he said.
Rumors of Chu's departure had been widely circulated. His departure sets the state for Obama to announce a new team to push legislation through on climate control.
The White House said no decisions have been made on replacements for any of the environment and energy jobs but said Obama's priorities will remain unchanged. Potential replacements for Chu include former North Dakota Sen. Byron Dorgan, former Michigan Gov. Jennifer Granholm and former Washington Gov. Chris Gregoire.
Chu's exit also leaves the White House with openings in the top three departments that oversee energy and environmental policy.
Interior Secretary Ken Salazar and Environmental Protection Agency head Lisa  Jackson have also announced they will step down.
The Associated Press contributed to this report.