Emmer Concedes in Minnesota Governor's Race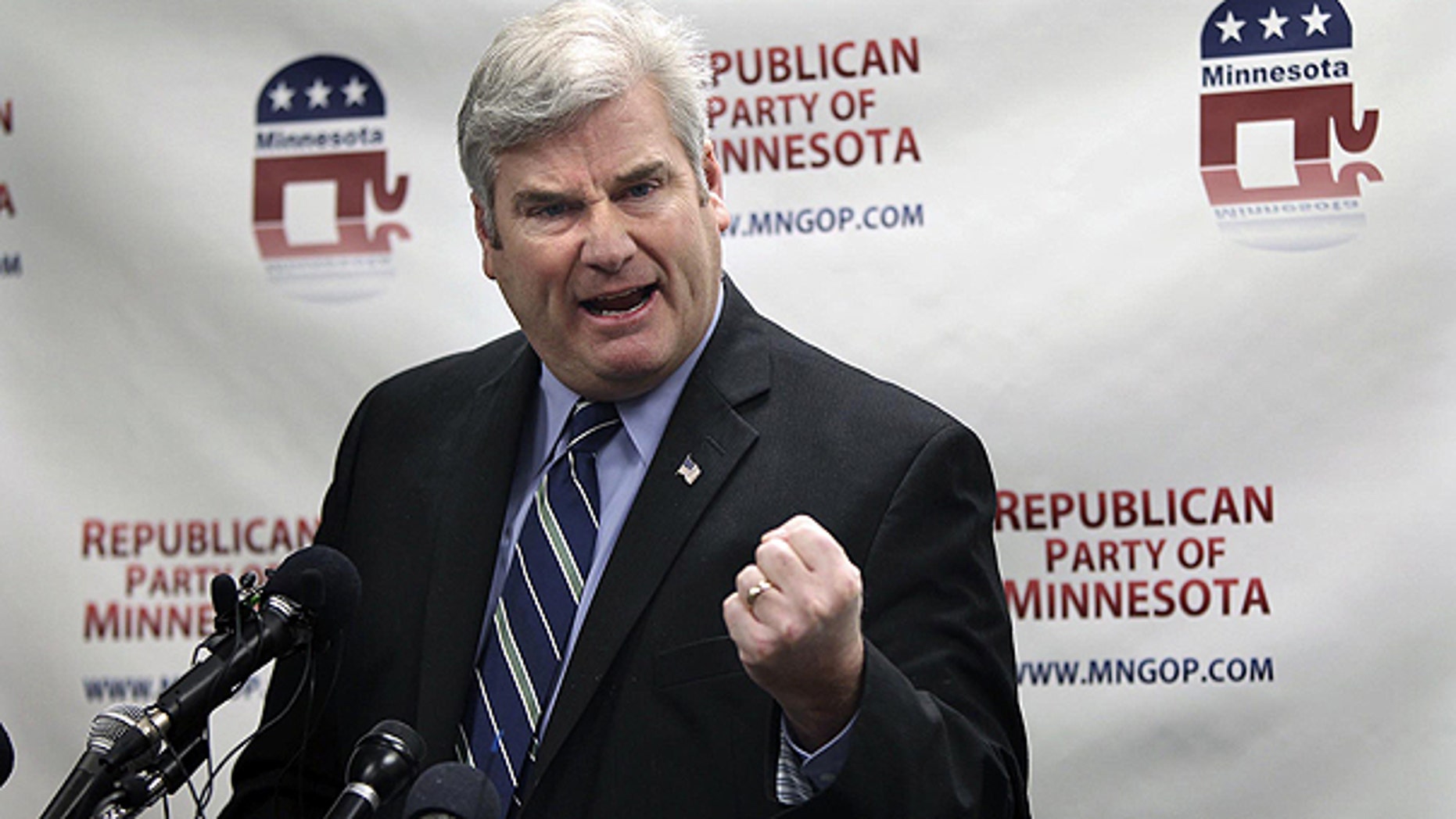 ST. PAUL, Minn. -- Republican Tom Emmer conceded the Minnesota governor's race to Mark Dayton on Wednesday, surrendering after a statewide recount failed to substantially change the Democrat's nearly 9,000-vote election night lead.
"Minnesotans made their choice, by however thin a margin, and we respect that choice," Emmer told reporters gathered at his home outside Minneapolis.
He could have sued over the election outcome but decided against it after a key state Supreme Court decision went against him. He cited the court's opinion in his concession, but also alluded to major issues facing the state.
"I do not believe a delay in the seating of the next governor will unite us or help us move the state forward," Emmer said.
Emmer's concession vaults Dayton back into power just four years after he quit the U.S. Senate after a single term. It also gives Democrats the governor's office, a prize they haven't won in 20 years.
Dayton has to move ahead quickly with his transition. He's due to take office Jan. 3 and the state has a budget deficit of more than $6 billion.
Some Democrats had feared Emmer would pursue a lawsuit simply to keep Dayton out of office for weeks or months. That would have put GOP Gov. Tim Pawlenty's tenure into overtime just as GOP majorities are taking over at the Capitol.
But even some Republicans said they hadn't seen anything that would have supported a successful legal challenge by Emmer.
Dayton's victory marks a revitalization of a political career many thought over after his single Senate term ended in 2007. Dayton, 63, slogged through that term and was ridiculed by Republicans for temporarily closing his Washington office in 2004 in response to classified information about a possible terrorist threat.
When Dayton decided not to run for that office again, he said he was clearing the way for a Democrat who would have a better shot at winning. But Dayton immediately set his sights on a bid for governor, moving ahead with it by 2009.
Dayton plowed through a crowded Democratic field and won the nomination in a close primary that personally cost him millions. The department store heir didn't ante up as much for the general election, but he never trailed in the polls.
Far from a polished speaker, Dayton's supporters point instead to his stiff resolve and call-it-like-it-is approach. Some Democrats cringed at Dayton's loud call for an income tax increase, but he never wavered on it.
This was Dayton's second run for governor, after he finished far back in a 1998 primary. He previously served as state auditor and held cabinet-level positions in state administrations in the 1970s and `80s.
Emmer, 49, is a three-term state legislator whose reputation as a Capitol firebrand made it a surprise for some when he beat out a more experienced lawmaker to become the GOP nominee in the spring.