Election Night: All Quiet at the White House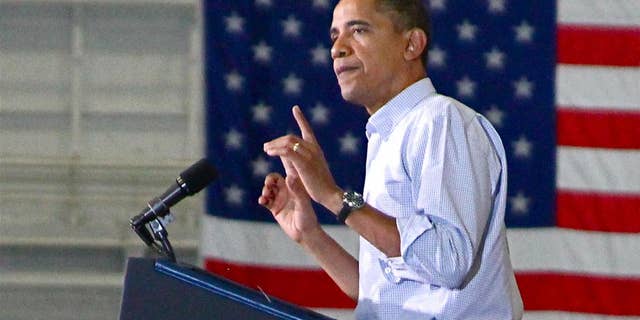 NEWYou can now listen to Fox News articles!
President Obama is spending an evening at home election night while his staff keeps tabs on election results, but Obama won't be releasing any statements Tuesday night preferring instead to save it all for a press conference Wednesday.
The president will get some updates over the course of the evening as his staff keeps an eye on all the results, Fox News White House Correspondent Mike Emanuel reports. The White House also told Emanuel it would be inaccurate to think the president is at home pouring over exit polling data.
That's not to say the president wasn't busy today. Obama called in to a number of radio shows across the country, urging people to get out and vote. The twitter account registered to President Obama was also active today, tweeting updates from Organizing for America (OFA) the grass-roots organization that helped get Obama elected in 2008. Vice President Biden was also busy on radio today, calling into a few programs in Ohio. Biden also visited his home state of Delaware to cast his vote.
President Obama and Vice President Biden were last on the campaign trail over the weekend with visits to Connecticut, Illinois, Pennsylvania and Ohio. While Connecticut's Senate race has been called by Fox News, the elections in the other three states remain too close to call.