Economic Uncertainty Aggravated by Missing 2011 Budget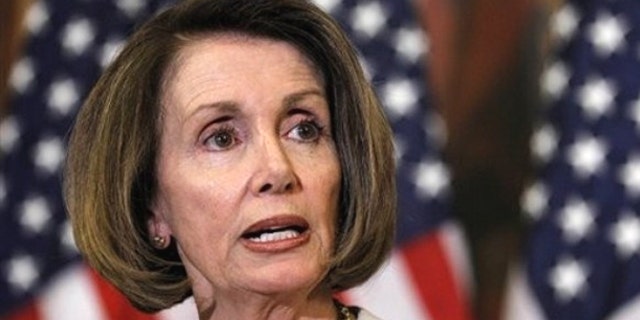 Somebody buy Congress a calendar. Another deadline is about to go whooshing by -- this time, over the budget.
With Congress not returning to session until Monday, only 17 days remain before the new budget year starts -- too short a window to pass the 12 spending bills needed to keep government operating past the Sept. 30 end of the current fiscal year.
So far, Congress has only passed two spending bills while funding for the U.S. military, homeland security, diplomatic and development missions, the judicial branch among other critical government functions, all hang in the balance.
Operating without a full-fledged budget at the start of the fiscal year is not ideal, said a Democratic aide on the House Appropriations Committee, but it's often hard to avoid. The aide said political disputes and other legislative priorities tend to make it difficult to get all of the spending bills "wedged in" on time.
"The difficulties arise out of partisanship in the process. It's a battle between leadership and other forces," the aide said.
2011 wouldn't be the first fiscal year to start without a budget in hand. Congress has not passed a budget on time since at least 1998, the earliest budget year posted on the House Appropriations Committee website.
As in previous years, that means Congress will be forced to pass at least one "continuing resolution" to prevent a federal shutdown and continue operating at the 2010 budget level, which is on track to record a $1.3 trillion deficit, the second highest deficit -- relative to gross domestic product -- in 65 years. The highest deficit was in 2009.
While delay hasn't stopped government from functioning through the use of continuing resolutions, or CRs, Republicans are willing to bank on the issue as a means to gin up voter anger.
"The Democrats' inability to pass a budget or get spending under control is an indictment of their leadership and a symptom of why Congress has not been able to get its fiscal house in order and get the economy moving forward," said Ken Spain, communications director for the National Republican Congressional Committee.
"We are now a month away from the end of the fiscal year and the Democrat Congress has failed to complete the most basic duty of governing -- passing a budget and bills to fund the operations of government," said Jennifer Hing, spokeswoman for Rep. Jerry Lewis, R-Calif., the top Republican on the House Appropriations Committee.
"The American people are clearly angry at the fiscal irresponsibility of Speaker Pelosi and her colleagues, and will no doubt have their voices heard at the polls come November," Hing said.
Democratic lawmakers are not overly concerned about not having a budget in place, and didn't pass a resolution -- usually scheduled for a vote in April -- to give them a guidepost for the year. That is tradition though not required by law. It was the fifth year since 1974 that a budget resolution blueprint hasn't been passed.
House lawmakers have succeeded in passing just two of the 12 appropriations bills for 2011, and none have been through the full Senate. The House bills that passed -- to fund transportation and housing and military construction and veterans affairs -- were completed at the end of July, before Congress left for its summer recess.
The House transportation spending bill, which passed on a 251-167 vote, is worth $67.4 billion, $1.34 billion less than President Obama wanted and $500 million below the year before. On Monday, Obama called for a $50 billion investment in long-term transportation projects, a request that is unlikely to receive strong support in Congress, which is under pressure to spend less to get out of the deficit hole.
The other annual spending bill -- for military construction and veterans affairs -- passed 411-6 and cost $77.3 billion -- exactly the president's request and $700 million less than the previous year.
Masked by the failure to produce a budget are realistic expectations for revenues and expenses for the coming year. Though the president offers his budget proposal in February for the fiscal year that starts Oct. 1, income and outlays continue to move up and down through supplemental requests and changing revenue projections.
With the administration looking at additional spending proposals -- that are not on-budget, but which the president pledges will be paid for -- Republicans say don't expect to see any 2011 outline any time soon.
"When the Senate returns, we'll only be in session for three to four weeks before adjourning for the elections," Don Stewart, spokesman for Senate Minority Leader Mitch McConnell, R-Ky., told Fox News in an e-mail.
"The first week will be consumed by the small business bill, and we'll be lucky to finish all the remaining legislation that needs to be done by October 1st (Dems haven't passed a single appropriations bill, for example)," he said.
But the Democratic House aide said both parties have struggled with budgets.
"This has been a problem across many Congresses, so I wouldn't call it a partisan problem," the aide said.