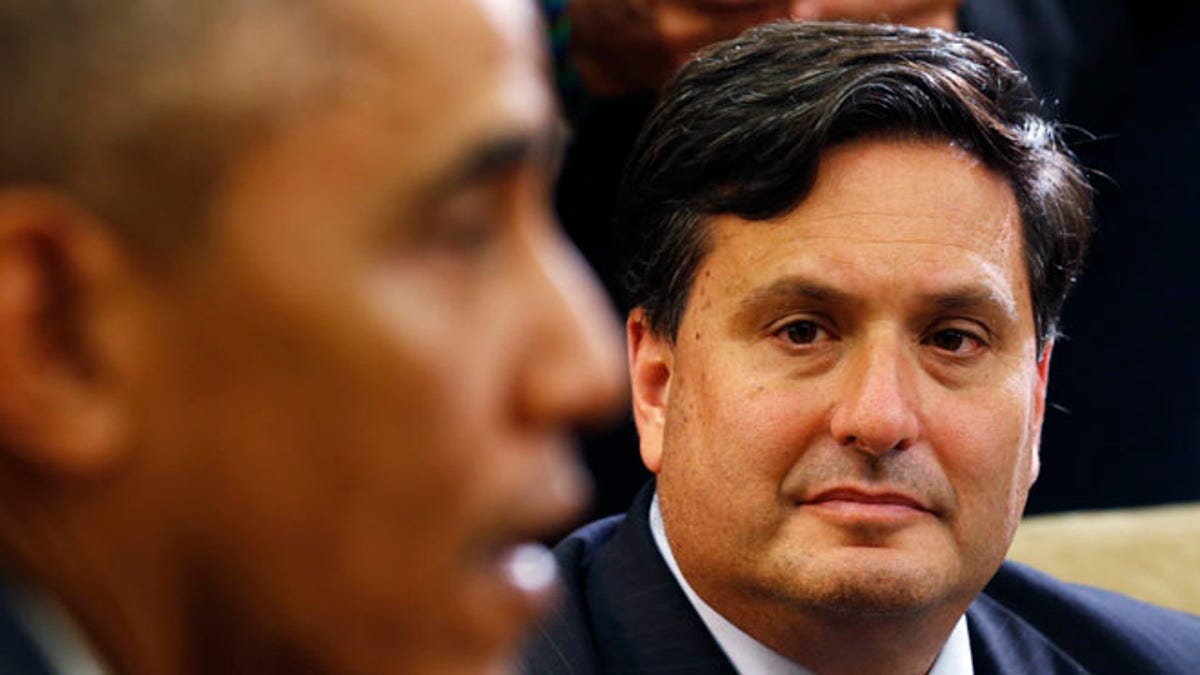 The White House's Ebola czar is expected to leave after his 130-day assignment, with the deadly virus now appearing under control in the United States.
The news that Ron Klain, a veteran Democratic operative and fixer, would leave was reported first on Saturday by Fortune Magazine and confirmed by Fox News.
Klain was appointed by President Obama in mid-October after the first Ebola death in the U.S. sparked widespread concerns about such issues as medical protocol and an outbreak of the virus on American soil.
The outbreak of the virus this year in West Africa has killed thousands in that region.
Two nurses who treated the Liberian man who died, Thomas Eric Duncan, also contracted the virus. Duncan had been treated, then released from a Dallas hospital, which acknowledged mistakes in treatment.
Klain is expected to return by March 1 to his job as president of Case Holdings and general counsel for Case's venture firm Revolution LLC, Klain told Fortune.
There has been only one Ebola death under Klain, a surgeon who contracted the virus in his native Sierra Leone. He died in a Nebraska hospital on Nov. 17. No new cases have surfaced since.
Under Klain, the U.S. has also opened new designated treatment centers and updated labs and screening procedures for travelers.