Drone Breach Stirs Calls to Fill Cyber Post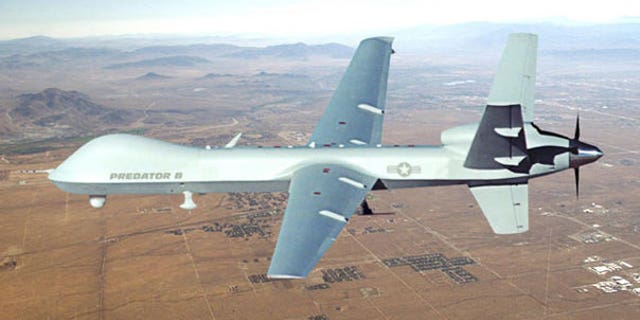 NEWYou can now listen to Fox News articles!
U.S. lawmakers called on the White House to quickly fill vacant cybersecurity posts in the wake of revelations that Iraqi insurgents have learned to intercept video feeds from unmanned military drones.
Lawmakers also expressed frustration that no action was taken until this year, even though the vulnerability of the video feeds had been known since the 1990s. The story was first reported Thursday by The Wall Street Journal.
"It outrages me that this vulnerability was known since the 1990s, and they never fixed the problem," said Rep. James Langevin, a Rhode Island Democrat and a member of the intelligence and armed services committees. "It makes them look like a bunch of Keystone Kops. Who else had access to these video feeds?"
Rep. Langevin said he would press for answers when Congress returns in the New Year: "They're going to get both barrels when I return to D.C."
Adm. Mike Mullen, the chairman of the Joint Chiefs of Staff, confirmed that insurgents in Iraq had intercepted Predator drone feeds. He told reporters the breach hadn't caused significant military damage, and the signals have since been secured. He gave no further details.
The news cast a spotlight on the vacancy for a cyberchief at the White House, a position announced by President Obama six months ago.
Continue reading at the Wall Street Journal