DREAM Act Goes Down in Flames in Senate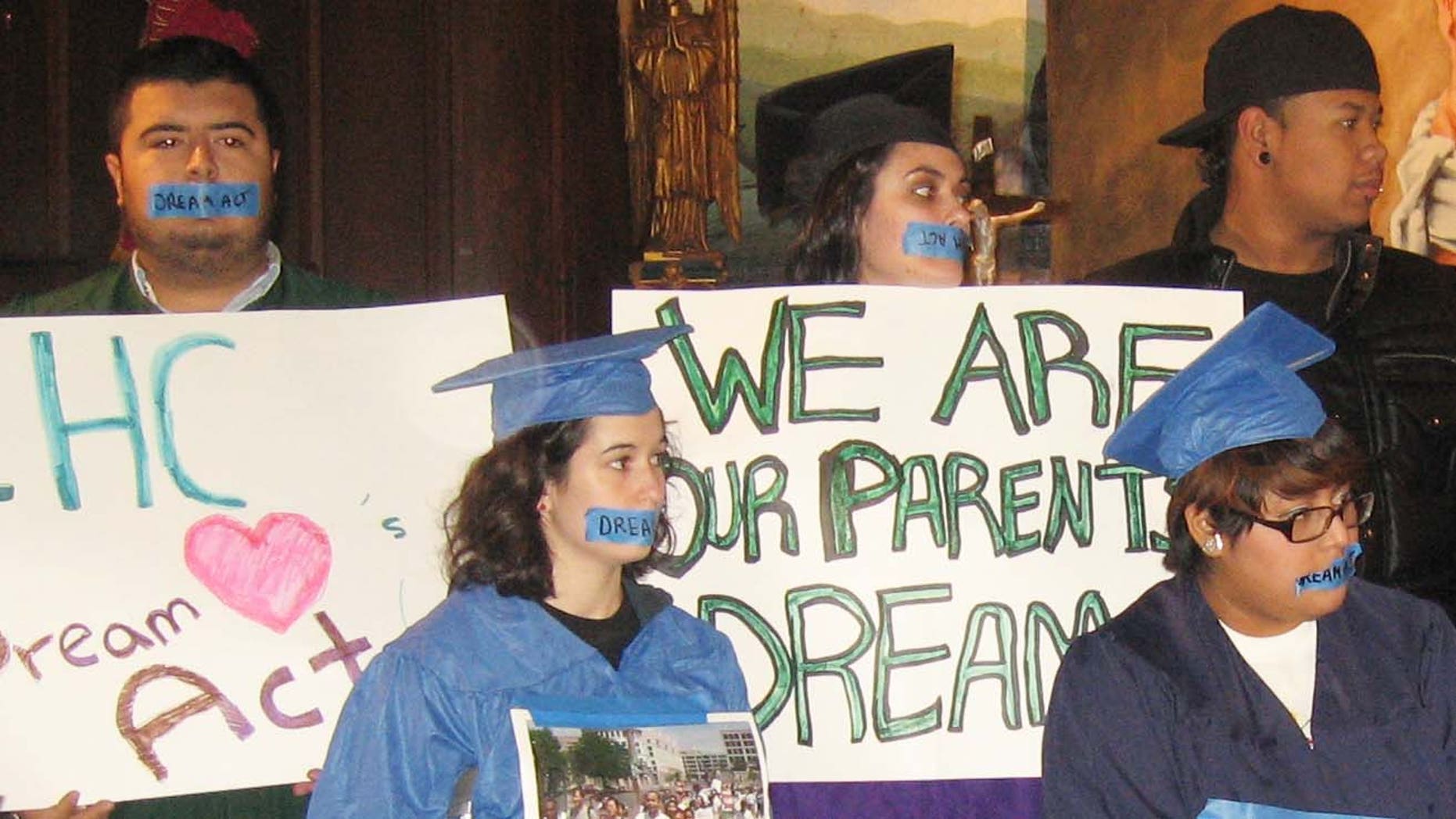 An immigration bill that would blaze a trail to legal status for hundreds of thousands of undocumented students went down in flames in the Senate on Saturday, delivering a critical blow to Democrats and Hispanic activists.
Even though the House approved the DREAM Act last week, the Senate fell five votes short of the 60 needed Saturday to advance the bill past Republican opposition.
President Obama said in a statement it was "incredibly disappointing" that Senate Republicans blocked the bill.
The DREAM Act, which opponents have decried as a "nightmare," is now likely to languish for years with Republicans taking back control of the House and picking up an additional handful of seats in the Senate next month.
Both sides, which have fought tooth and nail over the bill,  immediately reacted to Saturday's vote.
"Now, the next Congress can start to put unemployed Americans back to work by eliminating the ability for illegal aliens to hold jobs and by reducing the number of unnecessary permanent foreign workers we currently bring in legally every month," said Roy Beck, president and founder of NumbersUSA.
Rea Carey, executive director of the National Gay and Lesbian Task Force, said, "It is deeply disappointing that the Senate today refused to even allow a vote on the bill."
House Democrats vowed the fight was not over.
"Though disappointed by the result of today's DREAM Act vote in the Senate, we are not deterred in our determination to continue advocating for this critical legislation," House Speaker Nancy Pelosi said in a statement.
"Today we mourn, but tomorrow we shift back into gear to fight for justice and inclusion in America," said Rep. Luis Gutierrez, D-Ill.
Many young illegal immigrants had been pressing Congress to pass the bill in public demonstrations, and going public with the fact they are in the country without permission in the hope that their stories would help them claim a legislative victory.
But opponents, led by Sen. Jeff Sessions, R-Ala.,  insisted that the legislation is "backdoor amnesty" that encourages more people to come to the country illegally or overstay their time-limited visas. They also argued it rewards law breakers.
"This bill simply 'incentivizes' and rewards more illegality. And, if it passes, what principle would lawmakers cite to object to another amnesty, for another group, and another one after that?" Sessions, the ranking Republican on the Senate Judiciary Committee, asked at a news release.
Meanwhile, immigration officers had already signaled that the bill's defeat would not change the way they do business.
Assistant Homeland Security Secretary John Morton said Friday in a conference call with reporters that immigration officers are unlikely to take extraordinary steps to arrest young people in the country illegally should the bill fail in the Senate.
Immigration officers will continue their focus on immigrants who have committed crimes or are a threat to the public, he said, adding that they will handle cases of non-criminal immigrants on a case-by-case basis.
The Associated Press contributed to this report.