Don't Touch: Michelle Obama Abandons Protocol With the Queen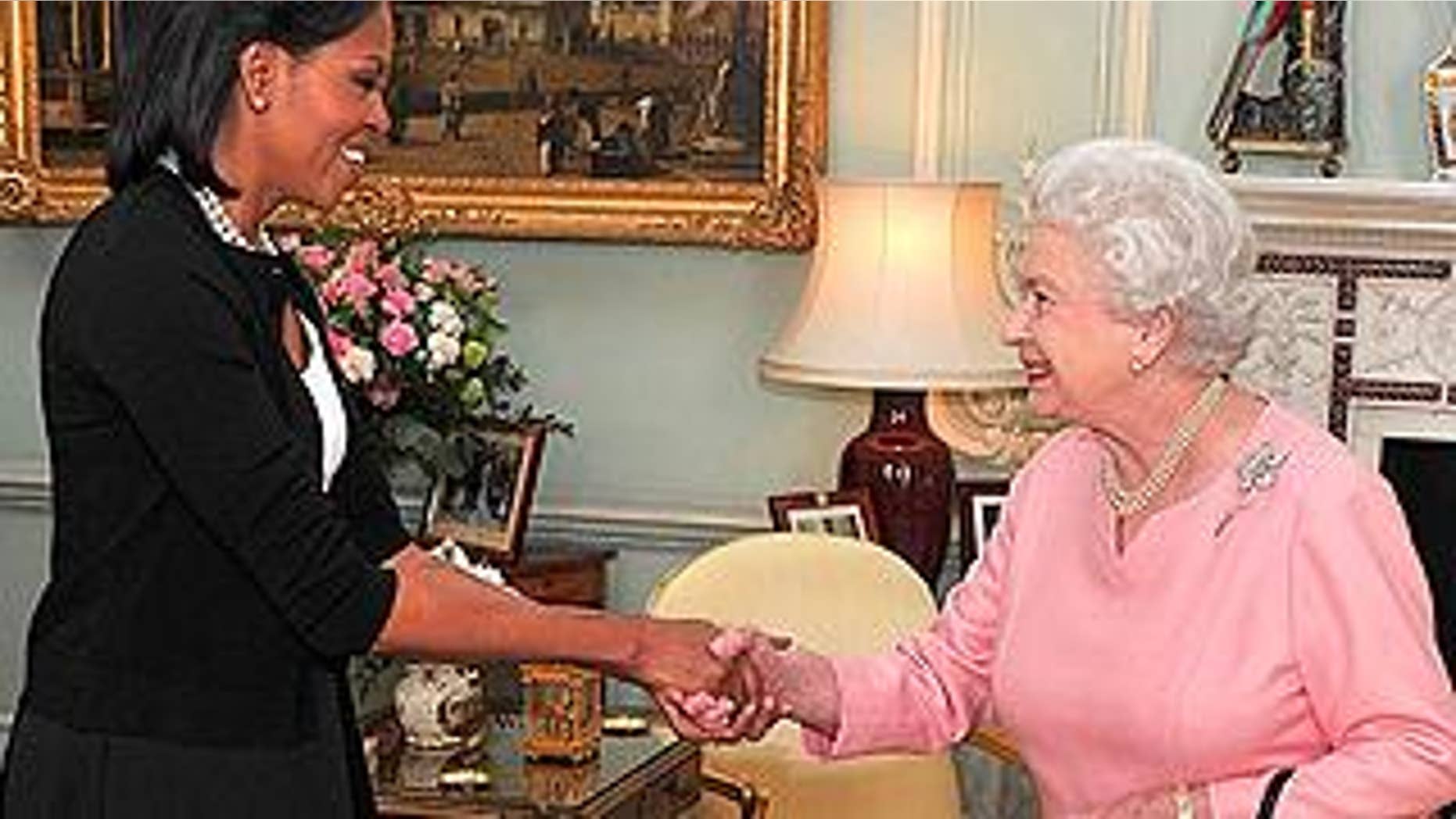 Protocol seems to be dispensed with when the Obamas come to town.
Michelle Obama and the Queen slipped their arms around each other towards the end of a reception at Buckingham Palace held in honor of the G20 leaders and their wives.
The president and his wife appeared very relaxed in the company of the Queen and the Duke of Edinburgh from the start.
By the end of the evening, the two women were standing side by side and appeared to be chatting about their height difference. As they moved closer and continued to chat, the Queen put her hand on the back of Mrs. Obama, who did the same for a few moments. Before she departed, the Mrs. Obama told the Queen: "I really enjoyed our meeting."
It had been considered a breach of protocol to touch the Queen. When the former Australian Prime Minister Paul Keating put his arm around the Queen in 1992, he was branded the "Lizard of Oz". When his successor, John Howard, was accused of doing the same, a spokesman insisted: "We firmly deny that there was any contact whatsoever."
Presents were exchanged between the heads of state. Obama gave the Queen an iPod containing a video of her visit to Virginia, Washington, in 2007. In return, he received a signed photograph of the royal couple.