DOJ's Lois Lerner Letter Leaves Much To Be Answered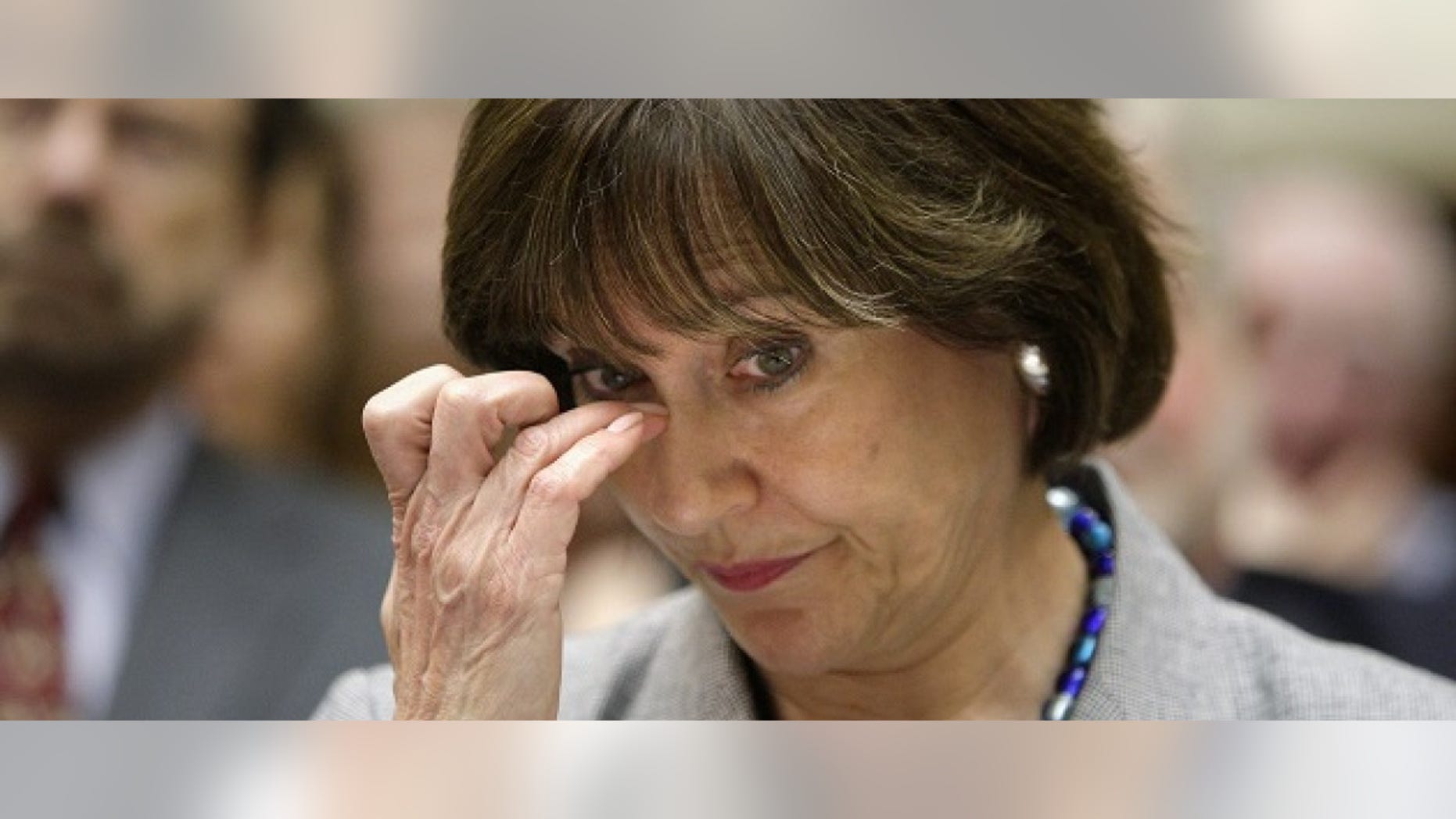 The Department of Justice's (DOJ) explanation as to whytop Internal Revenue Service (IRS) official Lois Lerner isn'tfacing criminal charges leaves much tobe desired.
DOJÂ announced in a letter to Congress Friday it isclosing its investigation into whether Lerner unfairly targetedconservative groups applying for tax-exempt status.
After a two-year probe — which faced challenges due toLerner's crashed hard drive, the absence of email archivesand the destruction of over 400 electronic backup tapes — theDOJ said it was unable to prove the IRS official"intentionally discriminated against an applicant based uponviewpoint" and cited line-employees' "ignorance,inertia" and "negligence" for delays in Tea Partyapplications. Concerns raised by lawmakers over the course of theinvestigation were omitted from the department'sexplanation.
The DOJ's letter failed to address whether investigatorslooked into who could have had access to Lerner'sprivate email account, which she sometimes used for officialbusiness — an issue members of the Ways and MeansCommittee asked to be investigated in a letterto Attorney General Eric Holder in April 2014.
If someone in her household — for example her husband, taxattorney Michael Miles — was able toview the account, confidential taxpayer informationcould have been exposed, violating IRS section 6103.Breaking the IRS's rule on confidentiality and disclosure ofreturns and return information is a felony punishable by fines upto $5,000 and a maximum of five years in prison.
"They were well equipped with this cadre of investigatorsand FBI to go do that, and I don't think they didthat,"a GOP aide told The Daily Caller News Foundation aboutthe investigation.
The agency failed to return numerous calls andemails from TheDCNF inquiring on whether the matterwas reviewed.
The letter also failed to shed any light onLerner's misleading response to questions from theTreasury inspector general for tax administration during theinvestigation. Lerner, who refused to testify before Congress,claimed problems emerged over an uptick in applications seen by theagency. This is disputed by the inspectorgeneral, whose numbers show applications went down in 2010. Lerneralso consulted an IRS official via email todiscuss talking points before making the claim. She was told therewasn't a reliable method to track political activity.
The DOJ dismissed the backup of hundredsof conservative organizations' applicationsfor 501(c)(3) and 501(c)(4) status as mistakes caused bythe confusion over processing by lower-level employeesin the Cincinnati office. Emailchains between locations indicate theOhio workers were following procedure while Washingtoninstructed them to continue to hold the applicationsthat had been flagged over potential media attention. Lerner usedthe excuse during her apology for targeting groups withwords like "patriot" and Tea Party" in theirnames, claiming her motives weren't driven by partisanbias.
"Cincinnati wasn't publicly'thrown under the bus' (but)instead was hit by a convoy of Mack trucks,â€said Cindy Thomas, former director of the IRS exemptorganizations office in Cincinnati, in an email to Lerner in2015.
While Assistant Attorney General Peter Kadzik saidthe agency "cannot show that these messages related to herofficial duties and actions with respect to the handling of thesetax-exempt applications," the Senate Committee on Finance'sinvestigation compiled blatant evidenceof political motives behind the targeting of conservatives in theirinvestigation.
Using her IRS email, Lerner made her politics known,calling the "Tea Party Mattervery dangerous" and making expletive remarksagainst conservative political radio hosts.
Shortly after conducting a meeting with left-leaningorganization Democracy 21, which filed a complaint with the FederalElection Commission (FEC) against Crossroads GPS in addition toother conservative groups, Karl Rove's nonprofit began toface intensive scrutiny from the government agency. Despite havingappeared before the Political Activities ReferralCommittee twice, which said both times an audit was not necessary,email correspondences show Lerner calling forthe an audit in addition to a rejection of its application.
"I had a meeting today with an organization that wasasking us to consider guidance on the c4 issue. To get ready forthe meeting, I asked for every document that (sic) had sent in overthe last several years because I knew they had sent in severalreferrals.  I reviewed the information last night andthought the allegations in the documents were really damning, sowondered why we hadn't done something with theorg," Lerner wrote in an email. "The first complaintcame in 2010 and there were additional ones in 2011 and2012…The organization at issue is CrossroadsGPS…I know the org is now in theROO–based on allegations sent in this year, butthis is an org that was a prime candidate for exam when thereferrals and 990s first came in."
Revenue agent Joseph Herr noted he needed to write up asummary of an "idea on how I plan to make denialargument and share with Sharon Light, the Special Advisor to EODirector in Washington DC, for her opinion on whether the ideaseems valid.â€
GOP lawmakers expressed their discontent over the closure of theinvestigation after the announcement was made.
"While predictable coming from this administration, thisnews is still deeply disappointing. Over the past several years,Ways and Means along with other congressional committees haveconducted a thorough bipartisan investigation into the IRS'stargeting of organizations based on their political beliefs,"said Ways and Means Chairman Paul Ryan in a statement."Through these investigations we have uncovered serious andunprecedented actions taken by the most senior IRS official incharge of the non-profit unit, Lois Lerner, to deprive conservative organizations of theirconstitutional rights. The American people deserve better thanthis. Despite the DOJ closing its investigation, the Ways and MeansCommittee will continue to find answers and hold the IRSaccountable for its actions."
House Oversight and Government Reform Chairman JasonChaffetz introduced a resolution Tuesday calling for theimpeachment of IRS Commissioner John Koskinen over accusations hehindered investigations into the scandal.