Documents Show Rangel Had Info on Corporate-Sponsored Trips to Caribbean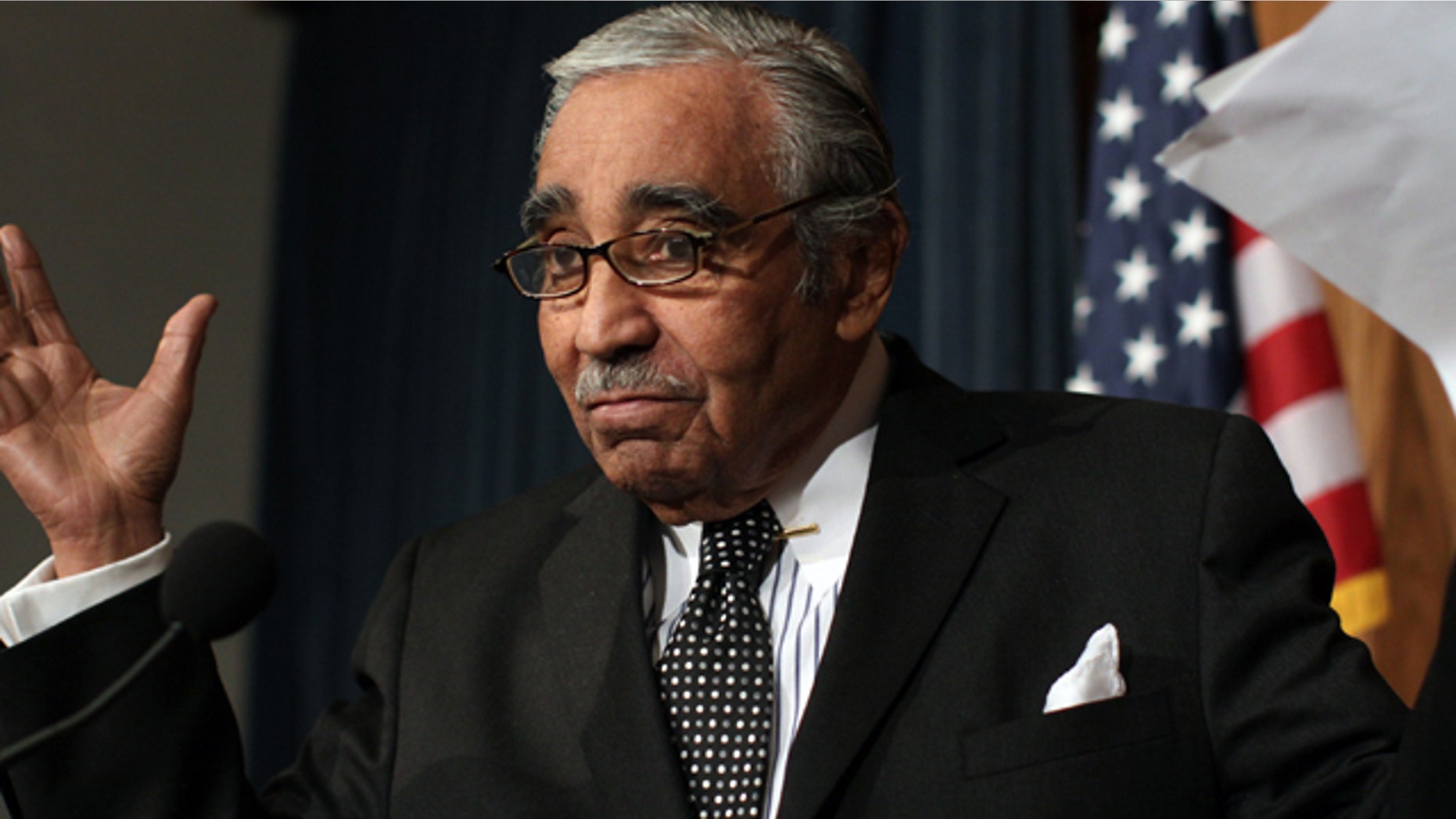 Rep. Charlie Rangel had information that corporations were funding his trips to the Caribbean in violation of House rules, documents released Friday by the House ethics committee show, as pressure mounts for him to resign his leadership post.
But the beleaguered chairman of the powerful Ways and Means committee disputes that the evidence points to wrongdoing on his part, and he has refused to resign.
The ethics panel was unable to determine whether Rangel knew about the financing but found that his staff did -- and concluded Rangel was responsible for learning the truth.
In the documents, investigators said Rangel's aides wrote memos to the congressman, indicating that corporate sponsors were footing the bill. But Rangel denied seeing any of the memos.
Defying bipartisan calls for him to resign his post, Rangel said Friday that the report "exonerates" him because it says there is no evidence that he knew the trips were sponsored by corporations.
Two Democrats have called on Rangel to stand down. Rep. Gene Taylor of Mississippi, the first Democratic lawmaker to echo Republican calls for a change in committee leadership, said Friday that Rangel should "either step down or step aside until this is resolved."
The National Republican Congressional Committee issued a press released titled "It's Official: Rangel's Crooked."
"Once promised to be the 'most ethical Congress in history,' the Democratic majority now has a serious ethics scandal on its hands thanks in part to House Speaker Nancy Pelosi," NRCC spokesman Ken Spain said in a written statement. "For months, and even years, Nancy Pelosi has been promoting corrupt actors within her caucus ranks when she should have been punishing them.
"In this time of great economic uncertainty, struggling middle class Americans deserve better than to have a tax cheat chairing a powerful congressional committee that directly impacts the financial livelihoods of millions of hard working people," he said.
House Speaker Nancy Pelosi defended Rangel Friday, saying the committee found that Rangel "did not willfully break the rules."
Rangel's case involved trips he made to conferences in Antigua and St. Martin in 2007 and 2008 with the Congressional Black Caucus. The committee concluded the trip violated House rules that forbid hidden financing by corporations.
The committee exonerated five other members of the caucus but told them they will have to pay the costs of the trips.
The panel's report did not include any formal charges that could have brought a more serious censure against Rangel.
But a much larger ethics investigation is still looming, one that focuses in part on Rangel's use of official stationery to raise money for a college center in his name and on his belated financial disclosure of hundreds of thousands of dollars in assets and income.
The unreported assets included a federal credit union account worth between $250,001 and $500,000; a Merrill Lynch account valued between $250,000 and $500,000; tens of thousands of dollars in municipal bonds, and $30,000 to $100,000 in rent from a multifamily brownstone building in New York.
Pelosi told reporters that she was waiting to read the findings from the ethics committee and would then "see what happens next."
"There's more to Mr. Rangel's situation, and we look forward to hearing from Mr. Rangel on that," she said. "There's obviously more to come."
Rangel wields great influence in Congress because the committee he chairs writes laws setting tax rates and oversees Medicare and Social Security benefits. The decision is certain to raise questions whether he can continue that role in an election year in which Congress must deal with several expiring tax laws.
A spokesman for House Minority Leader John Boehner said he was curious to know whether the White House would respond, noting that Rangel sat about 10 feet away from the president for more than seven hours during Thursday's health care summit and shook his hand at the end.
"Is ignoring Chairman Rangel's staggering array of ethics problems really, 'change we can believe in?'" Boehner spokesman Michael Steel said.
At a press conference Thursday night, Rangel blamed his staff and called the committee's ruling "disturbing."
"I don't want to be critical of the committee," he said. "But common sense dictates that members of Congress shouldn't be held responsible for what could be mistakes by staff unless there's reason to believe the member knew or should have known."
Rangel refused to take questions and brushed off a reporter who asked if he will step aside as chair of the committee.
"If you ask any questions, that would just embarrass me because I can't give you any answers," Rangel said. "You got the scoop."
Fox News' Chad Pergram and The Associated Press contributed to this report.