DeSantis proposes permanent sales tax holiday on baby formula, gas stoves
DeSantis says, 'They want your gas stove, and we're not going to let that happen'
Florida Republican Gov. Ron DeSantis unveiled his $114.8 billion budget proposal Wednesday that would include permanent sales tax exemptions on all baby necessities like strollers and formula, pet meds and even the embattled gas stove.
The governor's "Framework for Freedom" for the 2023 state budget proposes four permanent sales tax holidays totaling $1.5 billion on baby and toddler necessities, cribs and strollers, over-the-counter pet medications and gas stoves.
"It's hard enough raising kids as it is," DeSantis said at the Florida State Capitol. "Now, you get baby food, diapers, wipes, baby clothes, the whole shebang, including things like cribs and strollers, which are very, very expensive. So that is going to be permanently tax-free in the state of Florida. We're also doing a permanent exclusion on all over-the-counter pet medications, because they're parts of our families, too."
"And then we just added, because I think it needs to be done, no tax permanently on gas stoves," he continued. "They want your gas stove, and we're not going to let that happen."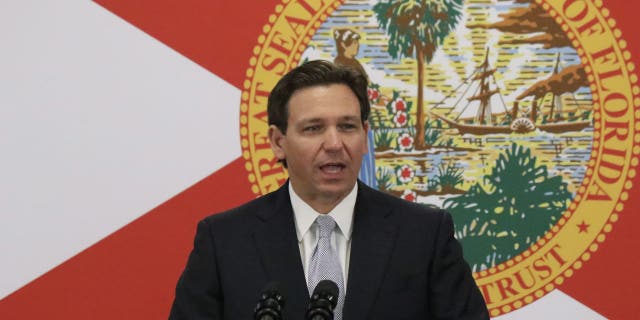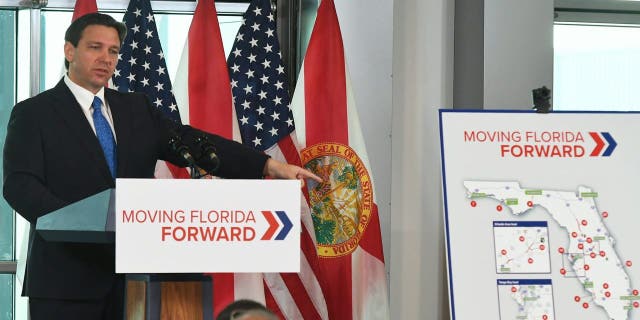 FLORIDA'S DESANTIS SIGNS PARENTAL RIGHTS IN EDUCATION BILL, HITS BACK AT HOLLYWOOD CRITICS
DeSantis acknowledged that electric stoves are more popular in Florida, but he said "it's just the principle" of standing up against what he described as a "ridiculous" push to "go after the gas stoves."
Democratic leaders in major cities nationwide have already moved forward with bans on natural gas stoves, even as the Biden administration has pumped the brakes on similar regulations at the federal level. Last month, the Biden administration walked back comments from officials that it would consider a federal ban on gas stoves after widespread criticism.
A new poll found that most Democratic voters would welcome a ban on natural gas hookups in new construction and buildings located in their own communities.
House Republicans since introduced legislation that would prohibit the Consumer Product Safety Commission (CPSC) from banning gas stoves, after the agency indicated an interest pursuing restrictions.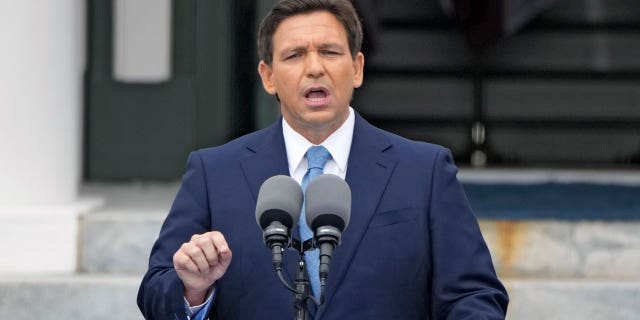 DEMOCRATS CLAIM FLORIDA IS PUSHING 'DON'T SAY GAY' BILL. HERE'S WHAT THE LEGISLATION ACTUALLY SAYS
DeSantis' proposal also includes more than 10 temporary sales tax exemptions on items like children's books and toys, children's athletic equipment, certain household items and clothing, disaster preparedness items, outdoor recreation items, dental hygiene products, pet food, hand and power tools, Energy Star appliances and natural gas.
"We're also doing one-year sales tax holidays for household items under $25," the governor said. "And so that'll be everything from detergent, to trash bags. These are necessities, and people are going to be able to get those tax-free."
The governor's proposal is a framework, but the Republican-led legislature will craft the budget and he can then slash what he wants from it.
Fox News Digital's Thomas Catenacci contributed to this report.