Dems struggling to flip key California House seats amid candidate overload
NEWYou can now listen to Fox News articles!
Washington Democrats have since the start of the midterm cycle worked tirelessly to flip a handful of California congressional seats seen as key to a House takeover in November.
But the party is still facing challenges going into next week's primaries -- and even the possibility of being shut out in some races -- despite spending big and wrangling behind the scenes.
"National Democratic groups are spending anywhere from $6 million to $7 million to drag damaged candidates to the starting line for a runoff against a formidable Republican," Jesse Hunt, a National Republican Congressional Committee spokesman, told Fox News on Wednesday about the races. "This is not a position of strength for what they have described as their most focused area of the House battlefield."
In California's primary system, the top two finishers advance to the November election regardless of party. But the large field of Democratic candidates in several of these races threatens to split the vote, in turn allowing at least one Republican to advance to the general election.
The Democratic Party establishment has tried for months to winnow its candidate field to avoid that scenario -- particularly in races for four seats representing Orange County where Hillary Clinton in 2016 became the first Democratic presidential nominee since the mid-1930s to win.
Meanwhile, more than $8 million in so-called "outside money" has reportedly been spent on three of the races, much of it by Democratic groups, targeting seats held by GOP Reps. Darrell Issa, Dana Rohrabacher and Ed Royce.
Democrats, led by Minority Leader Nancy Pelosi, will need to win 23 House seats this year to take control of the chamber, and California is key to that plan.
But early Democratic efforts to reduce their California rosters -- including purported promises of future support to low-tier candidates -- have yielded only limited success.
The race to unseat Rohrabacher still has 13 candidates, including five Democrats, with voters going to the polls in just six days. Rohrabacher has won his race more than a dozen consecutive times, and the glut of Democratic candidates could work to his advantage.
Further, the name of at least one of the dropout candidates, Laura Oatman, will reportedly remain on Tuesday's ballot. And the rise of Republican candidate Scott Baugh, a former state legislator, could give the GOP a one-two finish next week.
The Democratic Congressional Campaign Committee, whose mission is to get party candidates elected and re-elected to the House, in recent days has gotten fully behind businessman Harley Rouda in the Rohrabacher race. The group promoted Rouda to its "top-tier" Red to Blue program. But whether the step is enough to rally voters behind Rouda remains unclear.
Washington Democrats, who have sent teams of staffers to work at an Irvine field office and to help with get-out-the-vote efforts, find themselves in a similar situation with the House seats held by Issa and Royce, who are retiring.
"Moving out West is one of the improvements that we're making at the DCCC in order to maximize gains in the midterms," New Mexico Rep. Ben Ray Luján, chairman of the DCCC, said near the start of the midterm cycle.
On Wednesday, the group acknowledged that its excess of qualified and well-funded candidates poses a "serious risk" of Democrats being "shut out" in multiple races. However, the DCCC also said its 18-month investment in California has expanded Democrats' battlefield to 10 of the 14 GOP-held House seats.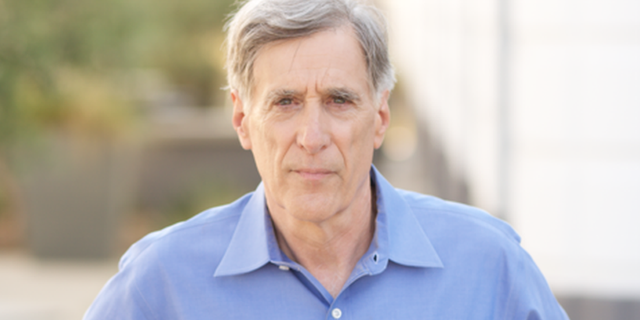 "The DCCC is proud to have invested in and opened up new territory for California Democrats ahead of next week's primary," group spokeswoman Meredith Kelly said. "California Democrats have organized, marched and fought like hell to hold California Republicans accountable."
Democrats were excited this winter when Royce, amid a changing district electorate and an energized Democratic base, decided to leave the House after 13 terms. But their chances of winning his open seat also have been dimmed by too many candidates seeking what they considered a golden opportunity to get elected to Congress.
The race still has 17 candidates including six Democrats. Sources told Fox News that the DCCC tried unsuccessfully to get at least one of the candidates, former Obama administration staffer Sam Jammal, to quit the race.
The top two candidates now appear to be Gil Cisneros and Andy Thorburn.
Cisneros is a $266 million lottery winner and Navy veteran who has also been named to the DCCC's select group of candidates.
Thorburn is a former insurance executive who appears a favorite among liberals, with endorsements from nurses who want universal health care and Our Revolution, a Bernie Sanders-inspired political committee.
However, the attacks that the campaigns have launched at each other became so damaging that the state party in recent days intervened to broker a truce.
The region's changing demographics, including immigrants moving in from Los Angeles, contributed to Issa deciding not to seek a 10th term. He survived by 1,600 votes in 2016.
More than a dozen candidates are on the ballot Tuesday to replace him, including Marine-turned-lawyer Doug Applegate, the Democrat who nearly won in 2016.
Meanwhile, some Republicans believe the threat of a Democratic upset is overrated for Rohrabacher and Rep. Mimi Walters, the fourth House Republican they've targeted in Orange County.
Both won by double digits in 2016, even though Clinton carried their districts. The nonpartisan Cook Political Report rates the Walters race as "likely Republican," and puts none of the three other targeted races in Democrats' or even tossup columns.
The Associated Press contributed to this report.