Dems Pin Midterm Hopes on a Bruised Obama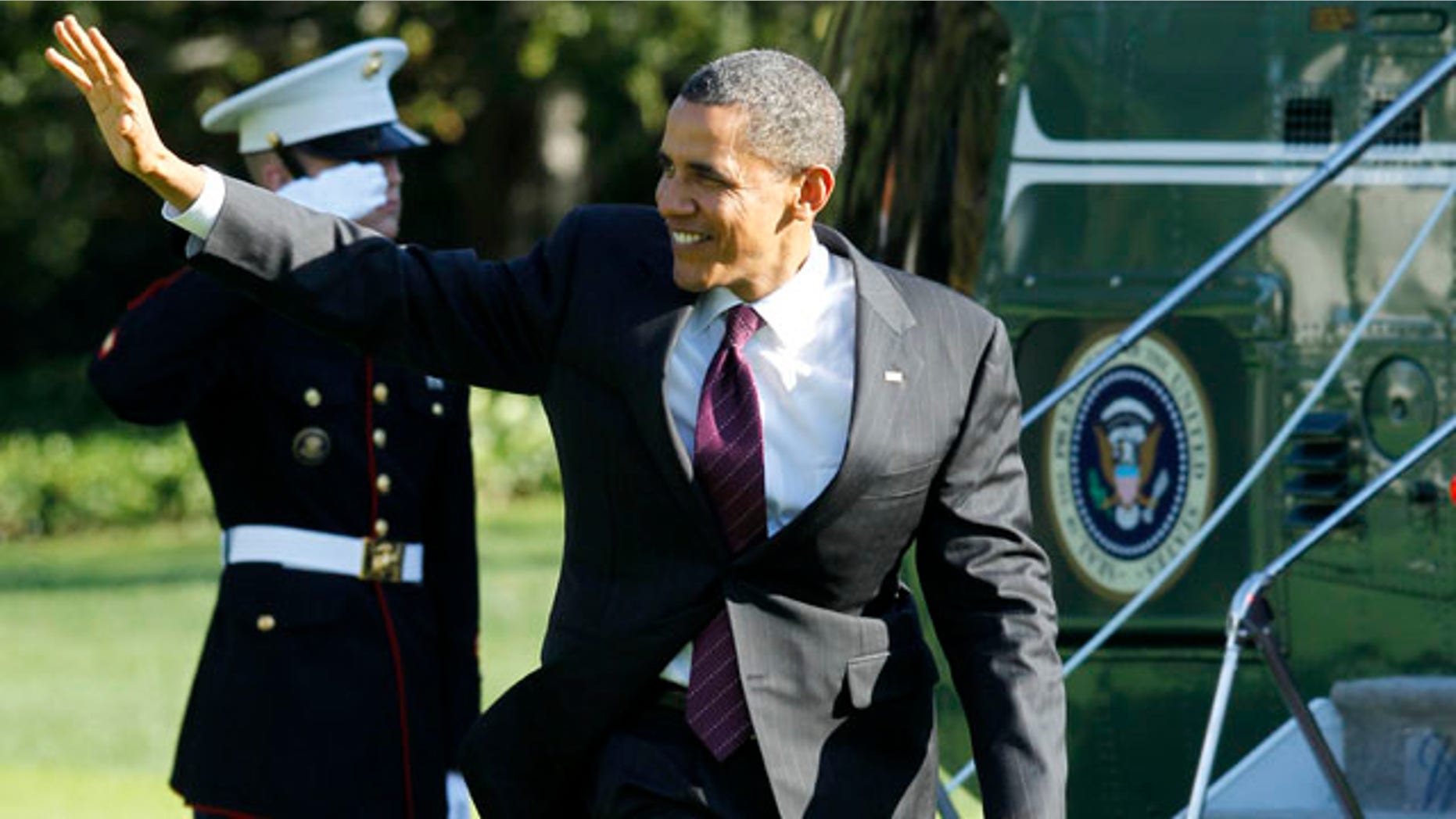 Democrats are riding the back of President Barack Obama in a last-lap attempt to contain damage in the midterm elections, and for good reason: Bruised though he may be, the president remains the best asset Democrats have.
In fact, Mr. Obama may be the least of his party's problems right now. He remains decidedly more popular than his party's congressional leaders, individually or collectively. Beyond that, many of the Democratic Party's current political woes can be traced to the tactics and decisions of its congressional wing.
Which isn't to say that the president can or will represent a savior for his party in this season of discontent. The man who turned "hope" into a rationale for an entire presidential campaign has struggled mightily to rekindle it two years later. And Republicans say they've found that Mr. Obama's visits around the country, even if they energize lethargic Democrats, also raise intensity among core Republicans who dislike the president the more they are reminded of him.
Yet compared to other faces Democrats could present to voters in the stretch run, Mr. Obama represents the party's best bet. His job-approval rating stands at 46%, which isn't good, but is slightly above where President George W. Bush's approval stood at this point in 2006, when his Republican Party was about to take what he called a "thumpin' " in midterm elections.
And beyond that job grade, a reasonably healthy 47% say they have positive feelings toward Mr. Obama. That's a higher positive rating than either Mr. Bush had in 2006, or President Bill Clinton had at this point in 1994, just before a Republican wave hit his presidency in midterm elections.
More importantly, though, there isn't any other Democratic leader—unless you count Mr. Clinton, now in the midst of a remarkable popularity renaissance—who engenders similar positive vibes. In the most recent Wall Street Journal/NBC News poll, House Speaker Nancy Pelosi brought forth the highest negative feelings of any current political leader tested. A striking 50% said they have negative feelings about her, compared with just 22% who have positive feelings.
And Senate Majority Leader Harry Reid inspired positive feelings among just 15% of Americans, and negative feelings among 32%. Stunningly, after four years atop the Senate, the last two pushing one of the most ambitious legislative agendas in decades, Mr. Reid inspired no feelings at all among a third of Americans, who either don't know who he is or aren't sure what they think of him.