Dems Intentionally Released My Social Security Number, GOP Candidate Says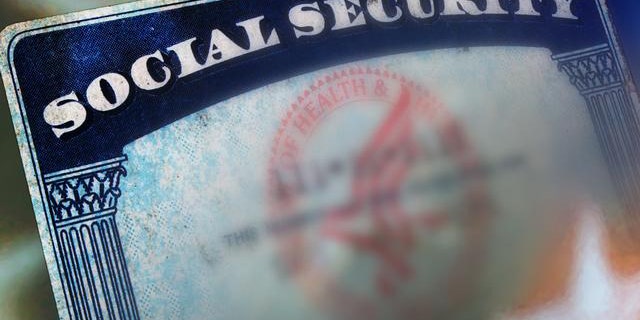 NEWYou can now listen to Fox News articles!
It's not unusual for political races to turn nasty. But one congressional race in Florida is reaching a new low as Lt. Col. Allen West, the GOP challenger to Rep. Ron Klein, accuses state Democrats of intentionally including his Social Security number in a mailer to hundreds of thousands of voters.
The Florida Democratic Party says it was a mistake, apologized and offered up to two years of identity theft protection to West.
But the West campaign rejected the offer, calling it a "backhanded apology," and released a 30- second ad highlighting the incident, which it describes as a "desperate act."
"When my family and I first committed to continuing our lives of service to our country over three years ago, we fully expected a tough fight based upon ideological principles – I expected a real and tough debate about the direction of our country," West said in a press release announcing the ad. "Unfortunately for the voters of the 22nd Congressional District, my opponent – incumbent Ron Klein – has decided to engage in gutter politics instead of talking about the real issues facing our country."
"Their backhanded attempts at apologizing are outright offensive to my family and me," he added.
West has signed up for identity protection with LifeLock and is getting a new Social Security number, campaign spokesman Josh Grodin said, adding that "it's a nightmare trying to get new Social Security numbers."
The Florida Democratic Party sent a mailer last week featuring a copy of a 2005 tax lien against West, which included his Social Security number.
Florida Democratic Party spokesman Eric Jotkoff said was a mistake not to redact West's Social Security number and insists the party's apology was "sincere."
"It was an oversight. I don't know what else we can do," Jotkoff said.
Grodin told FoxNews.com that someone should get fired.
"Who's getting fired? Who's being held accountable?" he said, adding that West is huddling with his lawyers to determine whether legal action is warranted. "This was such a clear violation of privacy."
Grodin said it's inexplicable how certain information was redacted but the Social Security number wasn't.
"You don't put the time and effort in a mailer without crossing your t's and dotting your i's," he said. "I don't think Florida voters will buy that this was inadvertent.'
Jotkoff said he wasn't sure whether the staffers responsible for the mailer was disciplined.
"I would have to check in on that," he said. "I know we have put in place a new standard of vetting for mailing and communications from the Florida Democratic Party. We've made every effort to rectify the situation and we're moving forward."
Jotkoff said if West was really concerned about his privacy, he would have accepted the offer for identity theft protection.
"Look, if they were sincere, they'd do one thing," he said, adding that the new ad "comes off as a disingenuous political stunt."
Jotkoff emphasized that the information on the mailer was obtained through public records, undercutting any notion that the mailer was a violation of federal law on the distribution of SSNs in mailers that are not part of the public record.
"One would think he'd be pissed about the government agency that gave out" the information, he said.