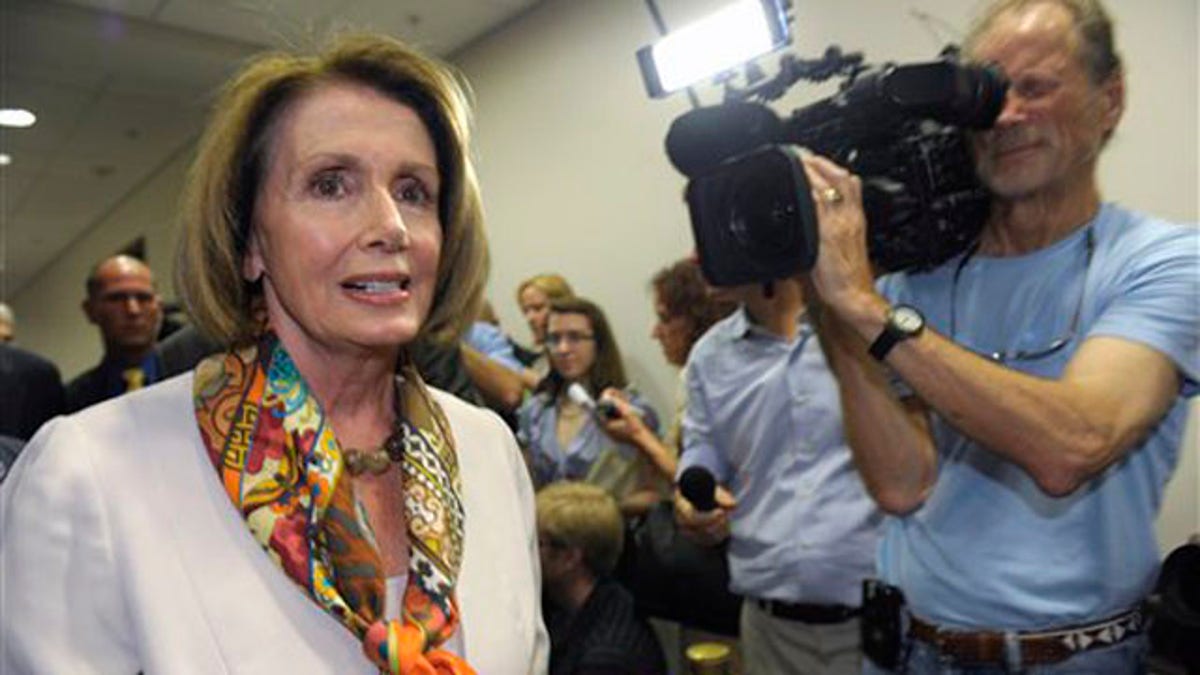 Though Democratic leaders claimed Republicans bullied them into accepting the debt-ceiling deal, a new poll shows conservatives are far more disappointed with the final product.
The results of the survey, conducted by USA Today/Gallup, underscore the drowned-out claims of Tea Partiers that they got a raw deal.
In Washington, leaders in both parties claimed they were swallowing a bitter pill in order to raise the debt ceiling and move on -- in the end, the bill enjoyed broad, though reluctant, bipartisan support. But the poll showed that outside the Beltway, the partisan divide was much wider.
The poll showed 58 percent of Democrats approve of the deal, compared with just 26 percent of Republicans. A whopping 64 percent of Republicans disapproved.
Further, only 22 percent of Tea Party supporters reported being happy with the compromise package.
The numbers belie the claims being made on Capitol Hill that Democrats were dragged into signing off on what one lawmaker described as a "sugar-coated Satan sandwich," with the creditworthiness of the United States on the line.
While Democrats claimed the cuts were too deep and fretted that a newly established committee could start carving into entitlements, conservatives claimed the deal didn't go far enough to change the fiscal direction on Washington.
The Tea Party Patriots said in a statement that the bill that was the basis for the final deal "will not eliminate the deficit" and "will still risk a downgrade of our credit rating."
The original bill was drafted by House Speaker John Boehner, raising questions about his standing with the Tea Party movement going forward. GOP leaders, though, claimed the bill was crafted on their terms.
The law aims for deficit cuts totaling about $2.4 trillion, roughly equaling the size of the debt-ceiling increase. It prescribes $900 billion in cuts, plus another $1.5 in deficit reduction over the next decade to be worked out by a bipartisan committee.
But that only carves $2.4 trillion out of the $7 trillion or more the country is expected to borrow over the next decade barring further reforms. Conservatives were particularly concerned that the deal did not require the approval of a balanced-budget amendment in order for the debt ceiling to be raised.
Across both parties and independents, the Gallup poll showed more people disapprove of the plan than support it, 46-39 percent.
The poll of 1,012 adults was conducted Aug. 2. It had a margin of error of 4 percentage points.