Democrats End GOP Filibuster Against Controversial Court Nominee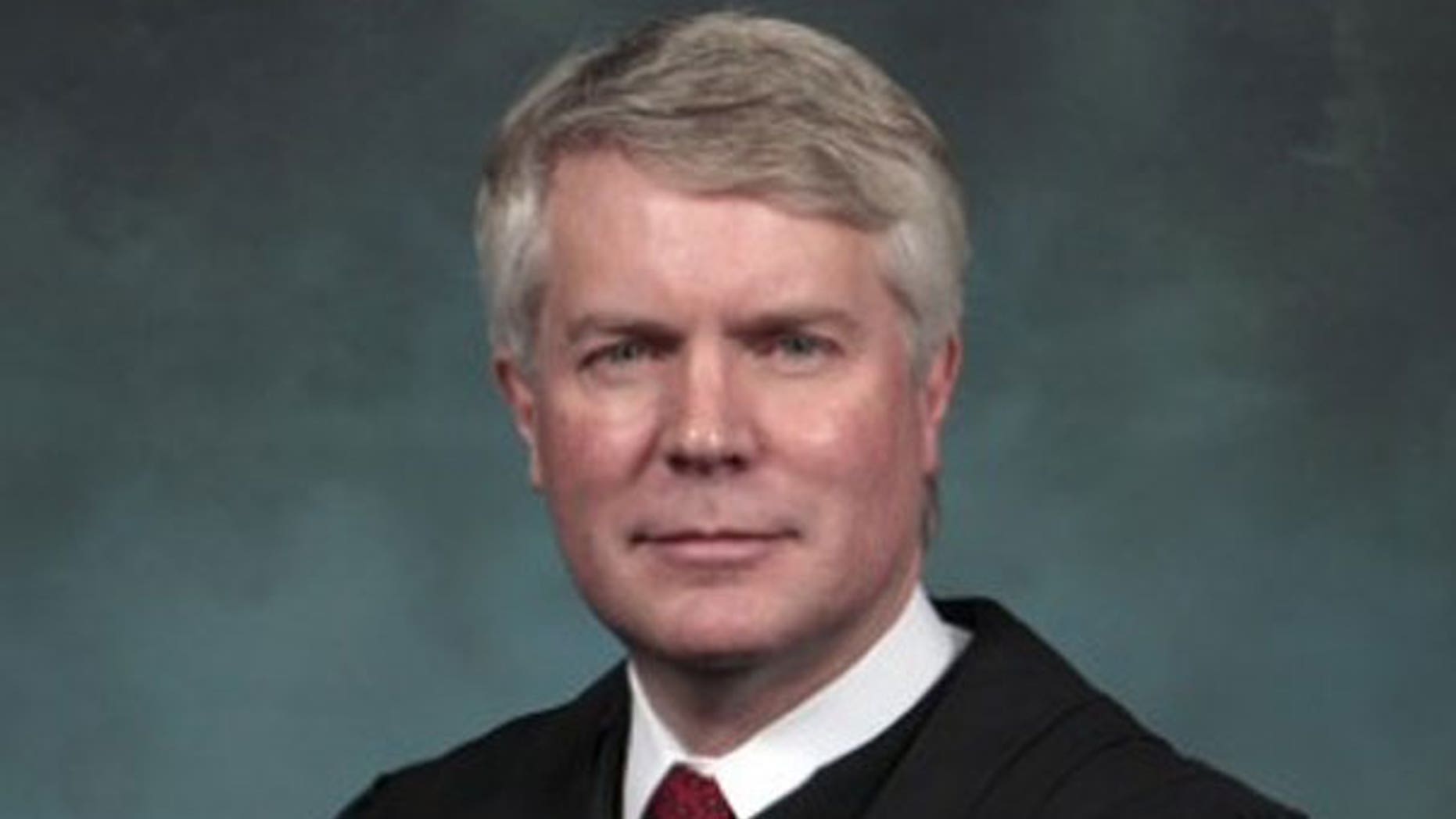 Democrats on Tuesday ended a Senate filibuster against a controversial appeals court nominee, bolstering President Obama's efforts to push the federal judiciary to the left in the face of Republican opposition.
Democrats, with a bit of Republican help, voted 70-29 to limit debate on U.S. District Judge David Hamilton, exceeding the 60 votes needed and assuring his confirmation to the Chicago-based appeals court by a simple majority of the 100-member Senate.
At least 10 Republicans broke from the filibuster. The final vote is expected Wednesday.
Sen. Jim DeMint, R-S.C., voted against ending the debate on Hamilton.
"Judge Hamilton is the definition of an activist judge and is clearly not qualified to sit on a court of appeals," he said in a written statement. "Judge Hamilton, who spent years working with the ACLU and ACORN, has used his position on the bench to drive his personal political agenda."
President Obama's judicial picks are being closely watched after eight years of mostly conservative judicial picks under President Bush.
Republicans have objected to holding a vote on Hamilton's confirmation since June, when the Judiciary Committee reported his nomination favorably to the full Senate.
Conservative Republican senators and their judicial-watching outside groups then launched a major political assault on Hamilton.
They criticized his rulings against Christian prayers in the Indiana legislature and against a menorah in the Indiana Municipal Building's holiday display.
Conservatives were furious that Hamilton struck down part of an Indiana law requiring women to make two trips to a clinic before they could get an abortion. He said the requirement placed an undue burden on a woman's constitutional right to choose to end a pregnancy.
Beyond the political message, the filibuster effectively ended a bipartisan accord reached in 2005, when 14 senators signed onto a deal that effectively stopped Democratic filibusters of Bush's judicial nominees except in extraordinary circumstances.
Sen. Jeff Sessions, R-Ala., who led the opposition to Hamilton, argued that Hamilton's record met his definition of extraordinary circumstances.
Hamilton's confirmation by itself will not have a large political effect. The 7th Circuit appellate court, which serves, Illinois, Indiana and Wisconsin, has seven judges nominated by Republican presidents -- while Hamilton would be the fourth chosen by a Democrat.
Last week, the Senate confirmed U.S. District Judge Andre Davis of Baltimore for the appeals court based in Richmond, Va., giving Democratic nominees a 6-5 edge on the 4th Circuit that once was a conservative legal bastion.
Other appellate courts are close to a political turnaround.
--The New York-based 2nd Circuit, with 13 seats, currently has five Republican-nominated judges, four Democrats and four vacancies. One nominee for a vacancy is pending.
--The 3rd Circuit, centered in Philadelphia, has 14 seats and is evenly divided politically, six and six. Obama nominees in the pipeline would fill the two open seats.
--The Boston-based 1st Circuit has six seats, with three Republican and two Democratic-nominated judges. Obama has made a nomination for the vacancy.
Obama also could have a second Supreme Court nominee if Justice John Paul Stevens, 89, decides to retire after the current term.
Obama, however, has been much slower than Bush in sending the Senate nominees to fill court vacancies.
By Nov. 16, 2001, Bush -- in his first year as president -- made 64 nominations to the district and appellate courts. Obama has made 26, according to figures compiled by the liberal Alliance For Justice.
Eighteen Bush court nominees were confirmed by that date, compared to seven Obama nominees -- including Supreme Court Justice Sonia Sotomayor.
There are 98 vacancies for district and appellate courts and 19 nominees pending for those open seats.
The Associated Press contributed to this report.