Democrats Call for Probe Over Canceled CIA Program Never Reviewed by Congress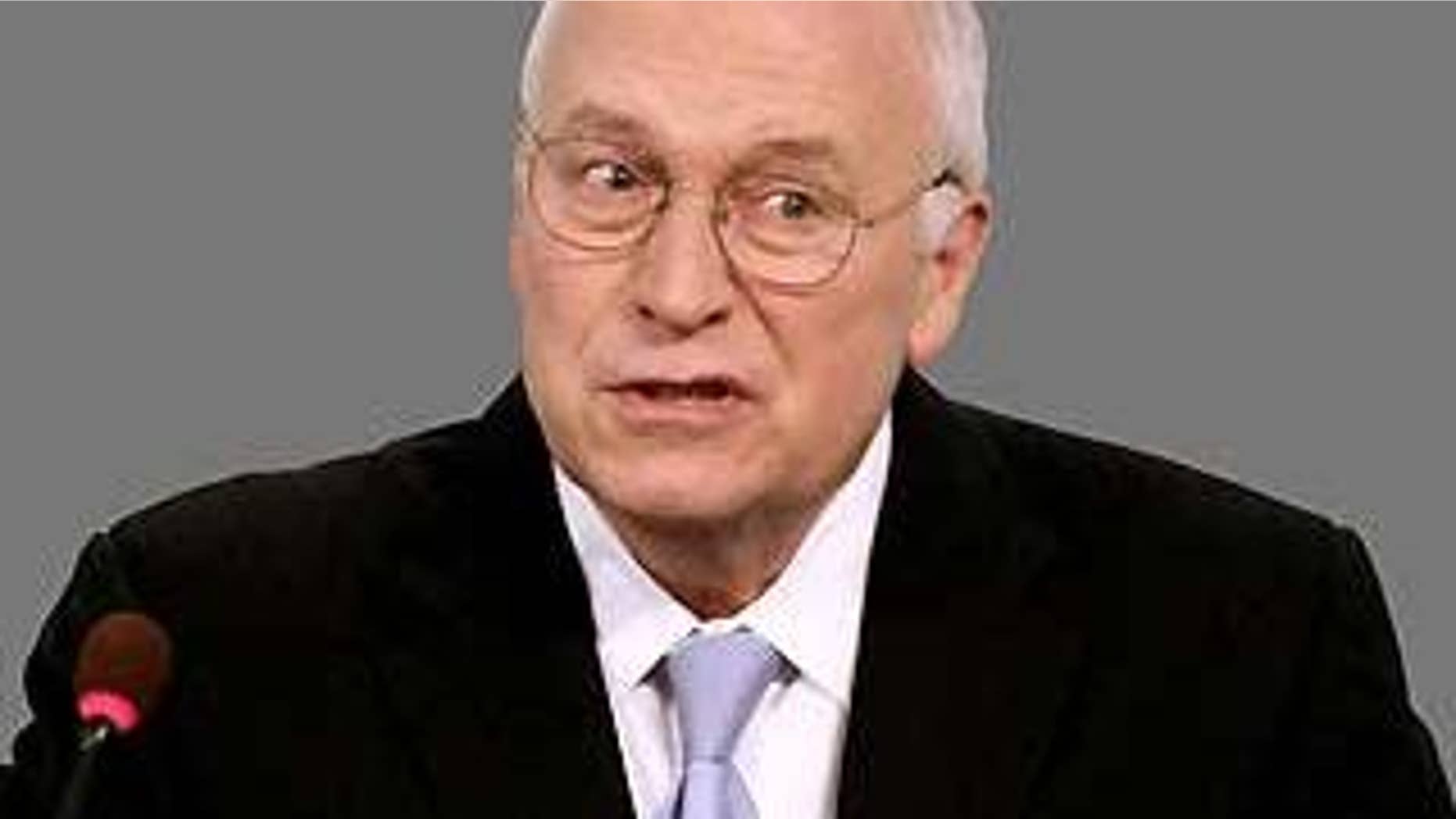 Some Democratic senators are calling for an investigation after learning Congress wasn't briefed about an covert CIA counterterrorism program allegedly ordered to be kept secret by former Vice President Dick Cheney.
CIA Director Leon Panetta briefed Congress about the still classified program on June 24, a day after learning about it and immediately canceling it. Intelligence sources noted that the program never got off the ground and wasn't instituted.
Nonetheless, Sen. Dianne Feinstein of California, the head of the Senate Intelligence Committee, told "FOX News Sunday" that Congress should have been informed about the eight-year program sooner so that it could have oversight of the spy agency's actions.
"This is a big problem, because the law is very clear," Feinstein said. "And I understand the need of the day, which was when America was in shock, when we had been hit in a way we'd never contemplated, where we had massive loss of life, where there was a major effort to be able to respond.
"I think you weaken your case when you go outside of the law. And I think that if the Intelligence Committees had been briefed, they could have watched the program. They could have asked for regular reports on the program. They could have made judgments about the program as it went along. That was not the case because we were kept in the dark. That's something that should never, ever happen again," Feinstein added.
Sen. Dick Durbin of Illinois, the No. 2 Democrat in the Senate, called the failure to inform Congress "illegal."
"We have a system of checks and balances. There is accountability in our Constitution. The executive branch can not create these kind of programs ... and leave Congress in the dark. (It) is not only inappropriate, it is illegal."
A source at the CIA told FOX News that "it seems reasonable" that any action to withhold information on a classified program of this nature would have to come from someone as senior as Cheney. The source also suggested the leak came directly from Capitol Hill.
The news of Cheney's potential involvement in withholding information from Congress on a covert program, which an unnamed official hinted to The Washington Times may have involved assassinations overseas, came the same day that it was reported Attorney General Eric Holder is leaving open the possibility of prosecuting Bush-era officials who approved of enhanced interrogation techniques against terror detainees.
It also came as former CIA Director Gen. Michael Hayden angrily struck back at critics who said he did not fully brief lawmakers about surveillance operations after the Sept. 11, 2001, terror attacks.
Hayden told The Associated Press that he personally kept top members of Congress well-informed throughout his tenure.
"One of the points I had in every one of the briefings was to make sure they understood the scope of our activity 'They've got to know this is bigger than a bread box,' I said," said Hayden, who also previously headed the National Security Agency.
Panetta's June 24 briefing to lawmakers led Democratic members of the House Intelligence Committee to demand the CIA director retract his May 15 claim that the CIA never lied or misled Congress, a remark Panetta made in May after House Speaker Nancy Pelosi accused the CIA of lying to her about the now-defunct enhanced interrogation program.
Republican lawmakers suggested that the recent barrage of complaints about congressional oversight is an attempt to divert attention from Pelosi's accusation.
"This, of course, comes on the heels of a statement -- unproven, by the way -- of Speaker Pelosi that the CIA had lied to her about enhanced interrogation techniques, and this looks to me suspiciously like an attempt to provide political cover to her and others," said Sen. John Cornyn, R-Texas, adding that he thinks Congress should have been briefed about any new CIA programs.
"To trot out the vice president and say he's the one that's at fault -- this is -- unfortunately sounds like a new theme where they still want to blame the Bush-Cheney administration for the economy and for other things," Cornyn told "FOX News Sunday."
"I don't think we should be jumping to conclusions," said Sen. Jon Kyl, R-Ariz., on ABC's "This Week." "The president and the vice president are the two people who have responsibility, ultimately, for the national security of the country. It is not out of the ordinary for the vice president to be involved in an issue like this."
Mike Ackerman, a former CIA operations officer, said it's "thoroughly demoralizing" to agents in the field to see Congress bickering over their activities. Ackerman said he doesn't think lawmakers are "trying purposefully to destroy the agency, but we've gotten into a practice of politicizing it."
"There's no western intelligence agency other than CIA that has ever been led by a political figure and we've got to stop doing this," he said, noting that the agency has been led by former congressional members, including Panetta, Porter Goss and George H.W. Bush.
Ackerman also said claims that the program dealt with the assassination of foreign leaders is unlikely and speculation "not grounded in fact."
Sen. John McCain, R-Ariz., told NBC's "Meet the Press" he doesn't know the details of the situation, but suggested Cheney should respond since the accusations are aimed squarely at him. He added that while it's too early for him to reach any conclusion on the claims, he's certain he'll hear more about it soon.
"If I know Washington, this is the beginning of a pretty involved and detailed story," he said.