Democratic, GOP senators defy Obama with Iran sanctions bill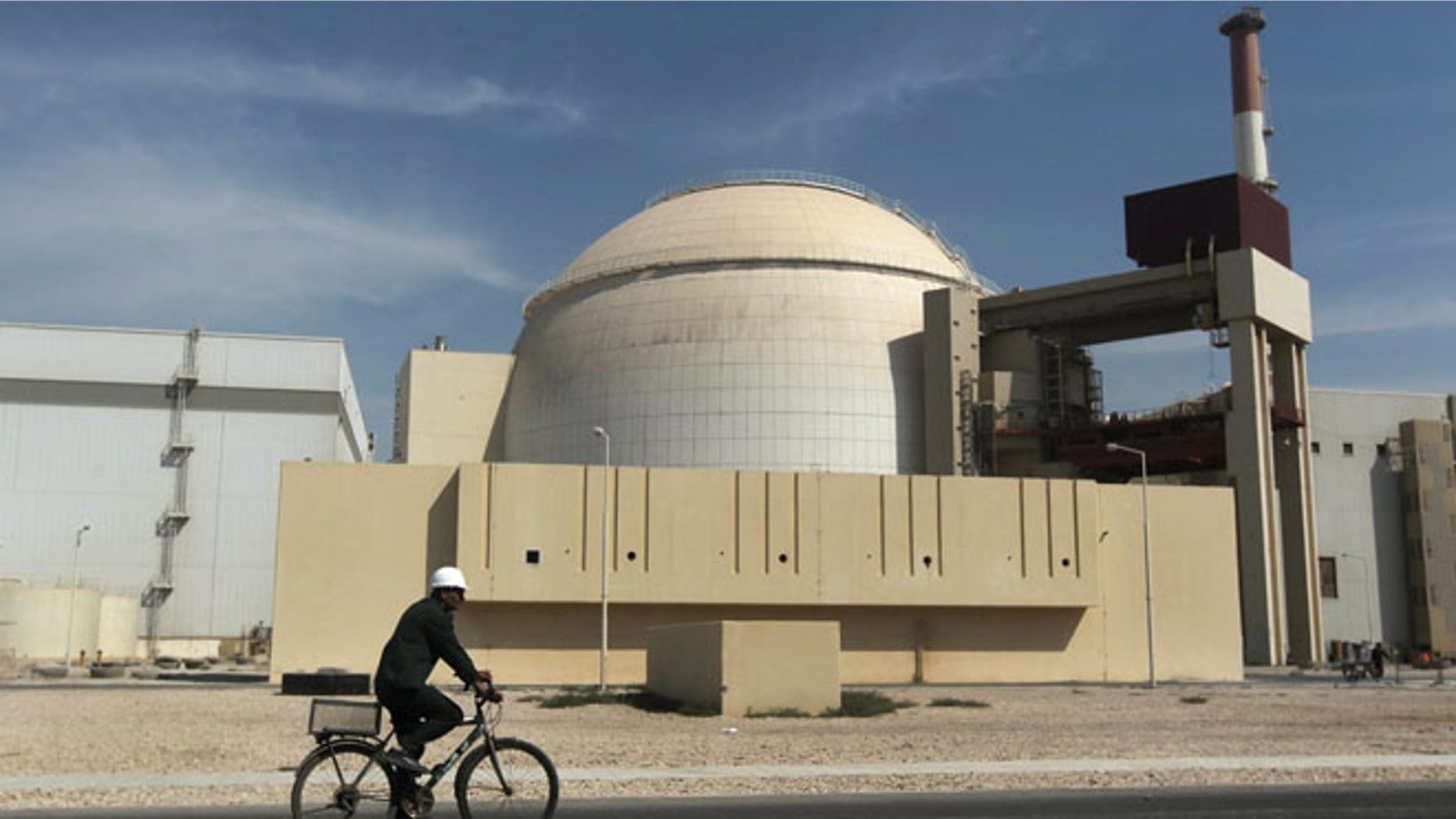 Twenty-six senators, half of them Democrats, defied President Obama on Thursday by introducing a bill that could impose new sanctions on Iran -- despite urgent pleas from the White House to shelve the legislation.
Several sources told Fox News that White House Chief of Staff Denis McDonough and other top officials had been calling top Democrats over the last 24 hours urging them not to move forward. After it was introduced, Obama's chief spokesman, Jay Carney, said the bill could "derail" nuclear talks and "divide the international community." The White House also threatened to veto.
But the senators pushed the legislation arguing that it could help bring about a better deal in the end. The bill calls for "prospective sanctions" that go into effect if Tehran violates the nuclear deal it reached with world powers last month or lets it expire without a long-term accord.
The measures include a global boycott on Iranian oil exports within one year and the blacklisting of Iran's mining, engineering and construction industries. The goal, according to supporters, is to strengthen the negotiating leverage of the Obama administration as it seeks to pressure Iran into a comprehensive agreement next year that would eliminate the risk of the Islamic republic developing nuclear weapons.
"Current sanctions brought Iran to the negotiating table and a credible threat of future sanctions will require Iran to cooperate and act in good faith at the negotiating table," Sen. Robert Menendez, D-N.J., chairman of the Senate Foreign Relations Committee, said in a statement.
The legislation is sponsored by 13 Democrats and 13 Republicans. It was introduced by Menendez and Sen. Mark Kirk, R-Ill. Among the prominent senators to join as co-sponsors were Sens. Charles Schumer, D-N.Y.; John McCain, R-Ariz.; and Lindsey Graham, R-S.C.
Under the Geneva deal with Iran, the Obama administration promised no new sanctions for six months. It has furiously lobbied Congress not to act during that period.
Asked about the bill on Thursday, Carney said: "We don't think it will be enacted, we certainly don't think it should be enacted." He said it was not necessary, since Congress can "act quickly" to sanction Iran at any point if necessary.
Under the bill, the administration would have to certify to Congress every 30 days Iran's adherence to the interim pact. Without that certification, the legislation would re-impose all sanctions that have been eased and put in place the new restrictions. Foreign companies and banks violating the bans would be barred from doing business in the United States. Beyond the economic measures, the bill includes potentially contentious language requiring strong American action if Israel decides to launch a pre-emptive strike against Iran's nuclear program. Israeli Prime Minister Benajmin Netanyahu has regularly issued such threats.
A Senate vote is unlikely to happen until January at the earliest.
Kirk called the draft law "an insurance policy to defend against Iranian deception."
Iran's foreign minister has said new sanctions could scuttle hopes of a diplomatic resolution. Iran maintains its program is solely for peaceful energy production and medical research purposes, but the United States and many other countries harbor severe doubts. Israel is perhaps most adamant in insisting Iran's true intentions are to develop an atomic weapons arsenal.
Highlighting the divisions among Democrats about new sanctions, Sens. Carl Levin, D-Mich., and Barbara Boxer, D-Calif., penned an opinion piece Thursday saying the package of restrictions "would run the risk of derailing efforts toward a peaceful resolution, and risk the unity we have achieved with the world community that has been so crucial."
"We shouldn't pass legislation now that would endanger negotiations that most people and countries want to succeed," they said. "Such congressional action now could bolster the efforts of Iran's militants to kill the deal."
Fox News' Ed Henry and The Associated Press contributed to this report.