Democrat using Tinder -- in hopes of attracting voters, not dates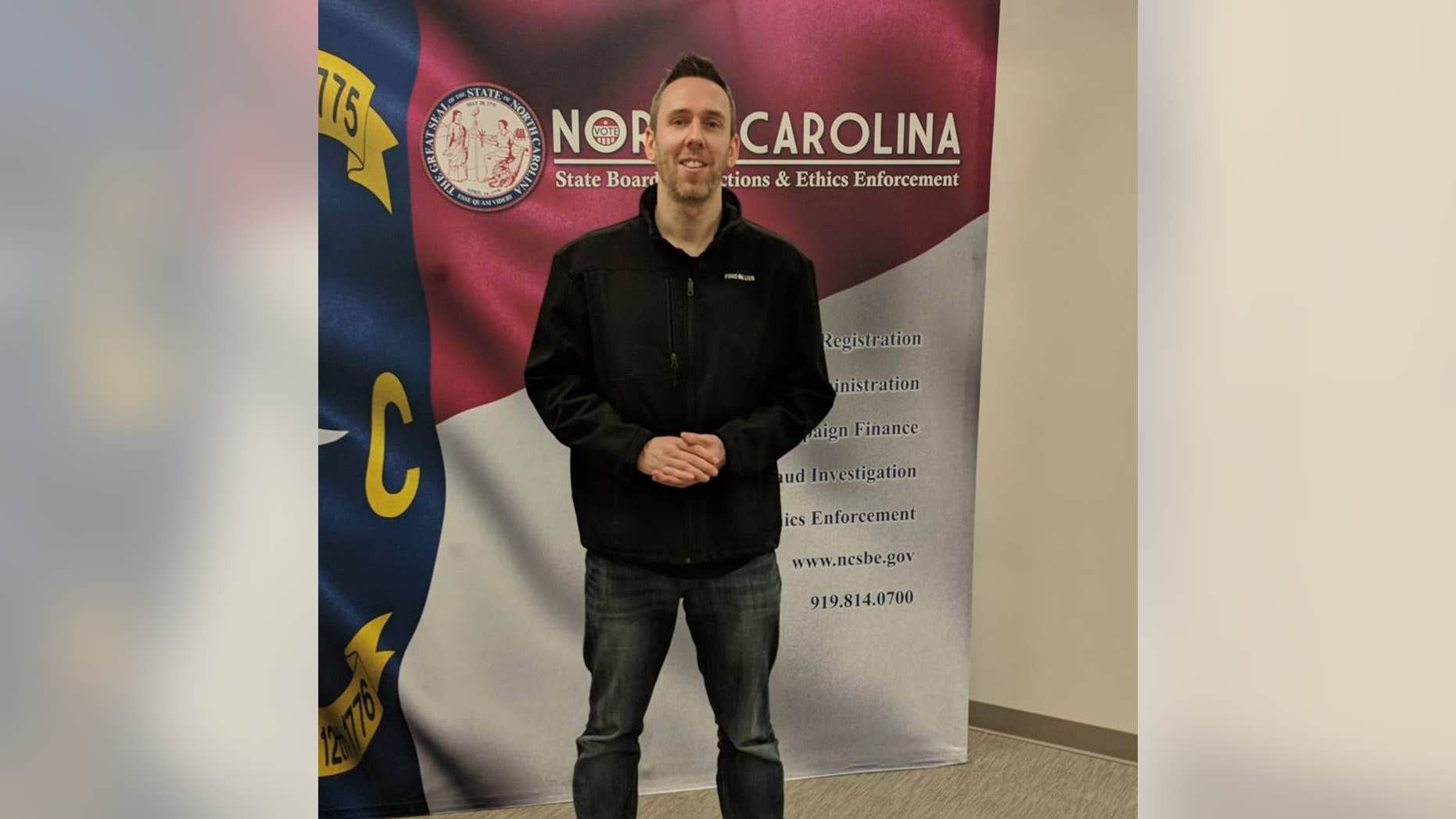 A Democratic candidate for a U.S. House seat in North Carolina is using dating app Tinder to woo potential voters.
Patrick Register, 37, who is running to unseat Democratic incumbent Rep. Alma Adams in the Charlotte-based 12th Congressional District, says he's not joking about using the hookup app to win an election.
"I'm not kidding," he wrote on his Tinder profile, according to McClatchy DC. "If we can make the next six weeks magical, we are on to the general election and then Washington."
"Tell me what you want of a representative," he continues, "Tell me your fears, hopes, ideas so we can build a platform for you. This is our moment."
The Congress hopeful, who works for Uber Eats and is divorced, told the publication that using the app was "probably the greatest thing that I've done on this campaign in terms of the volume people that I can have a personal conversation with."
He added: "I imagine most candidates wouldn't want to do it because all of a sudden you're going to have to explain why you have a Tinder profile."
He said women are responding positively to his unique campaign strategy and happily leave comments about the problems of the country's health care system or adopting a child from abroad.
"I have this forum that's letting women of no filter — every age, race background, family, no family — I'm able to have these back and forth, one-on-one conversations and I'm getting amazing things," he said. "The women aren't responding to me trying to get a date, they're responding 'Oh my goodness, this is great.'"
But despite the efforts to mobilize voters on the dating app, Register is unlikely to successfully challenge the incumbent who has drawn over $200,000 for her re-election bid.
"I try and we'll see," he said, noting that Tinder encounters gave him hope.