Fellow New Jersey Democrat Sen. Cory Booker urged Sen. Bob Menendez to resign Tuesday in the wake of his recent federal bribery indictment charges.
"Stepping down is not an admission of guilt but an acknowledgment that holding public office often demands tremendous sacrifices at great personal cost," Booker said in a lengthy statement Tuesday. "Sen. Menendez has made these sacrifices in the past to serve. And in this case he must do so again. I believe stepping down is best for those Sen. Menendez has spent his life serving."
Booker was quiet after the indictment was announced Monday as other New Jersey members of Congress called for his resignation, including Democrat New Jersey Gov. Phil Murphy.
But that silence was broken as Booker found the allegations "hard to reconcile."
LEGAL EXPERTS WEIGH IN ON MENENDEZ INDICTMENT, SUGGEST 'MONSTER' CHARGES POINT TO LIKELY CONVICTION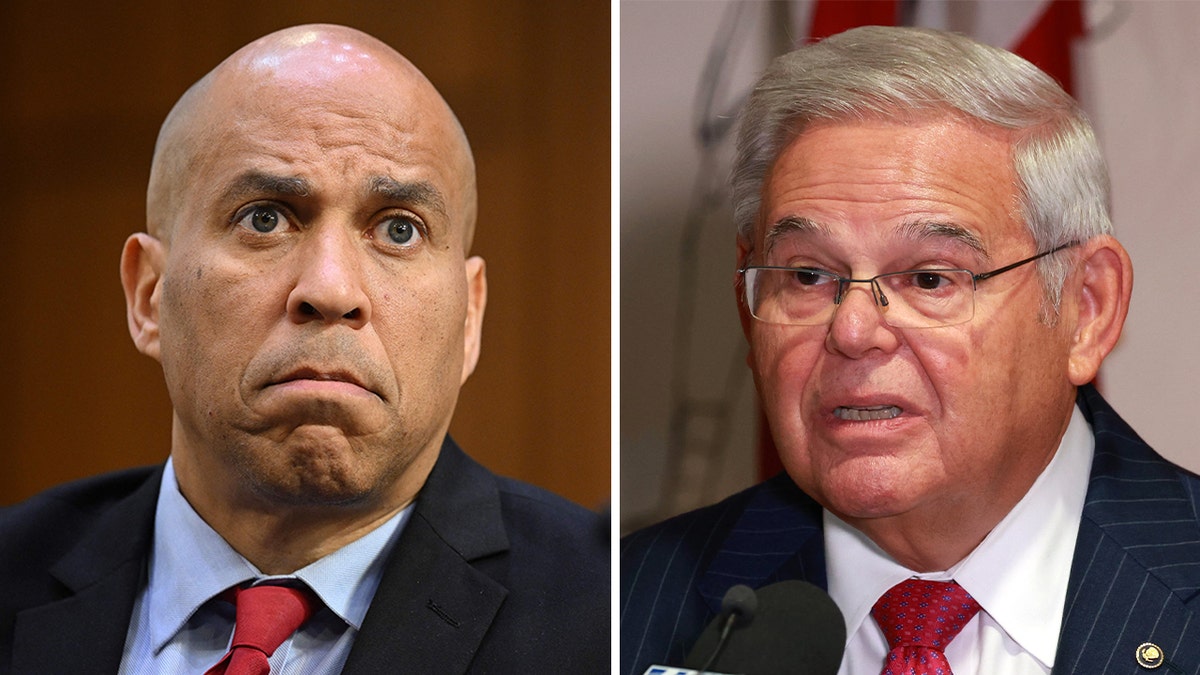 "Sen. Menendez is again facing a federal indictment, one that contains shocking allegations of corruption and specific, disturbing details of wrongdoing. I've found the allegations hard to reconcile with the person I know," he said.
He added: "It is not surprising to me that Sen. Menendez is again determined to mount a vigorous defense. And I still believe he, like anyone involved with our criminal justice system, deserves our presumption of innocence until proven guilty. A jury of his peers will make the ultimate decision as to whether he is criminally guilty."
Booker went on to say Menendez's firm belief in his innocence and refusal to resign is "a mistake," as senators operate in "public trust" with higher standards.
"The details of the allegations against Sen. Menendez are of such a nature that the faith and trust of New Jerseyans as well as those he must work with in order to be effective have been shaken to the core," Booker said.
DEMOCRAT ANNOUNCES BOB MENENDEZ PRIMARY CHALLENGE IN WAKE OF LONG-TIME SENATOR'S BRIBERY INDICTMENT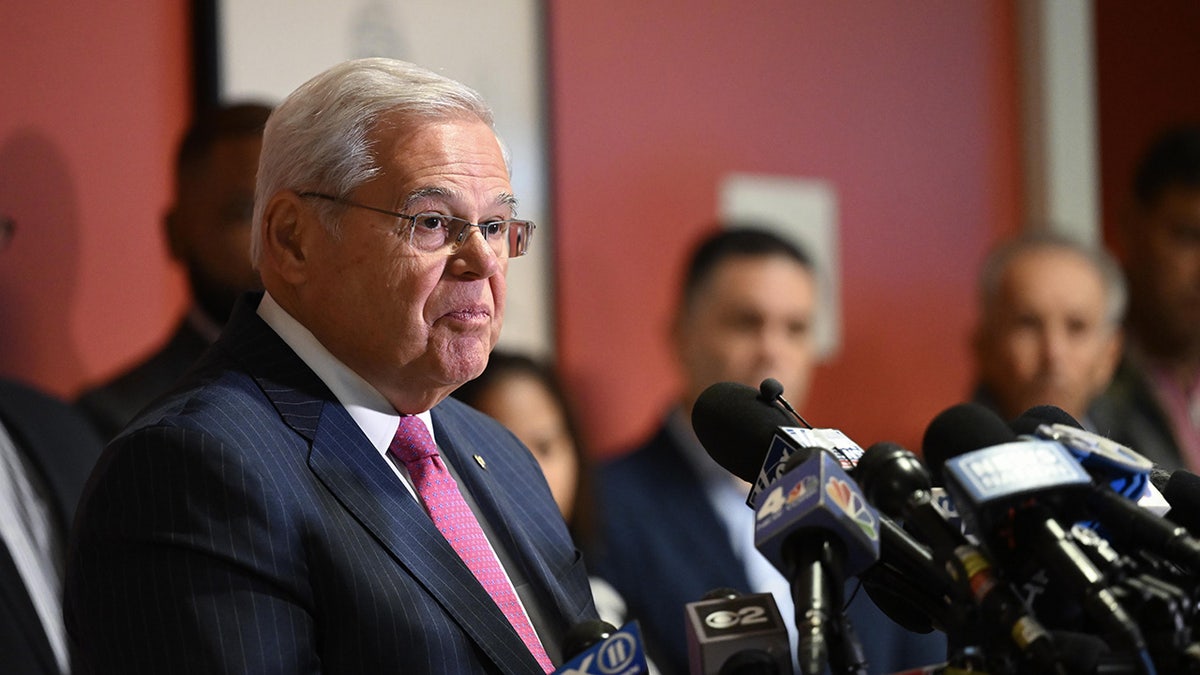 Menendez was charged through an unsealed indictment Friday in the Southern District of New York with allegedly agreeing to use his official position to benefit New Jersey businessmen Wael Hana, Jose Uribe and Fred Daibes and Egypt's government in exchange for hundreds of thousands of dollars of bribes. The indictment also charges Menendez's wife, Nadine, and the three businessmen in the years-long bribery scheme. Federal prosecutors said the bribes included gold bars, cash and a luxury convertible.
So far, Menendez has refused to resign his seat but stepped down from his position as chair of the Senate Foreign Relations Committee Friday.
The Democrat senator was also indicted on federal bribery charges in 2016; Booker defended his innocence at the time. That case related to a wealthy Florida eye doctor and longtime friend who gave generous donations to Menendez and allegedly received benefits in return. Menendez was acquitted of the charges in 2018 following a mistrial. The new charges are unrelated.
Menendez insisted at a press conference Monday that he will be exonerated, as he detailed his decades-long record in Congress and insisted hundreds of thousands of dollars in cash the FBI found at his home was withdrawn from his personal savings account.
CHRIS CHRISTIE RESPONDS ON WHETHER HE'D RUN FOR SEN. BOB MENENDEZ'S SEAT IN 2024 AMID DEMOCRAT'S INDICTMENT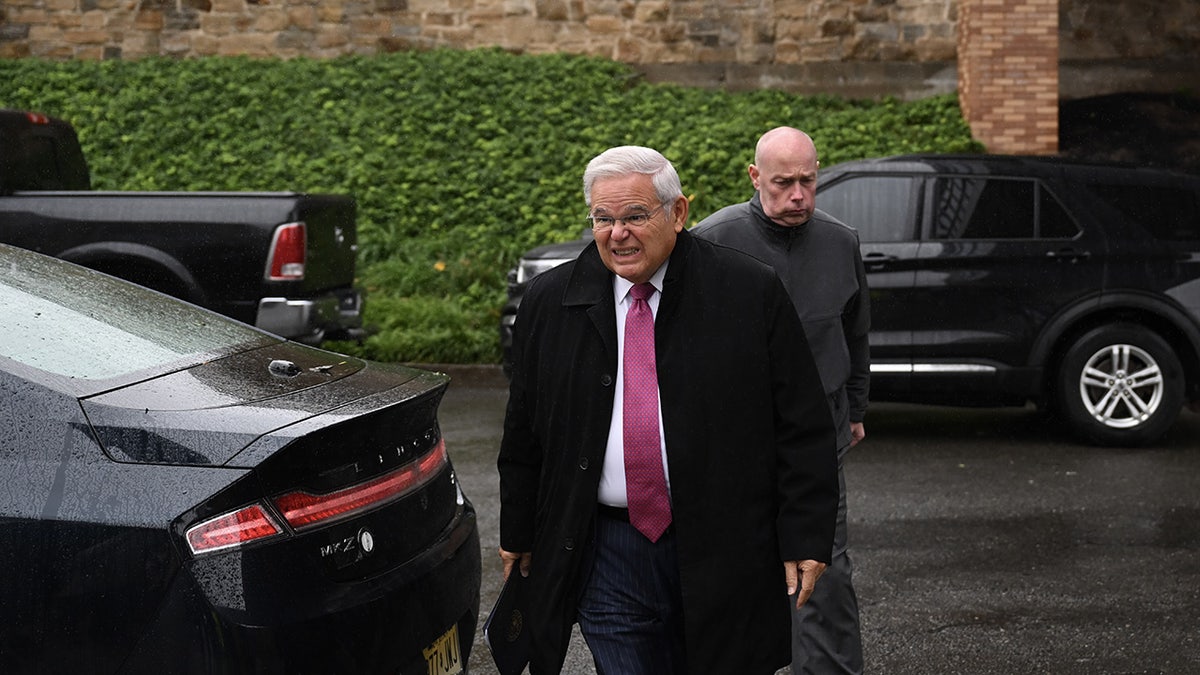 "The allegations leveled against me are just that, allegations," Menendez said Monday. "For anyone who has known me throughout my 50 years of public service, they know I have always fought for what is right. My advocacy has always been grounded. And what I learned from growing up as the son of Cuban refugees, especially my mom, my hero, Evangelina Menendez, everything I accomplished, I worked for despite the naysayers and everyone who has underestimated me."
In June 2022, the FBI executed a search warrant at Menendez and his wife's New Jersey home where federal agents found many of the fruits of the alleged bribery scheme, including cash, gold, the luxury convertible and home furnishings. Prosecutors say $480,000 in cash, much of it stuffed into envelopes and hidden in clothing, closets, and a safe, was discovered in the home, as well as over $70,000 in cash in Nadine's safe deposit box. Some of the envelopes contained the fingerprints and/or DNA of Daibes or his driver, according to the indictment.
CLICK HERE TO GET THE FOX NEWS APP
Other envelopes were found inside jackets bearing Menendez's name and hanging in his closet.
New Jersey Congressman Andy Kim, Mikie Sherrill, Bill Pascrell and Frank Pallone have each issued statements calling on Menendez to resign, as well as progressive Rep. Alexandria Ocasio-Cortez, D-N.Y., and Sen. Mark Kelly, D-Ariz.
Fox News' Danielle Wallace and Anders Hagstrom contributed to this report.