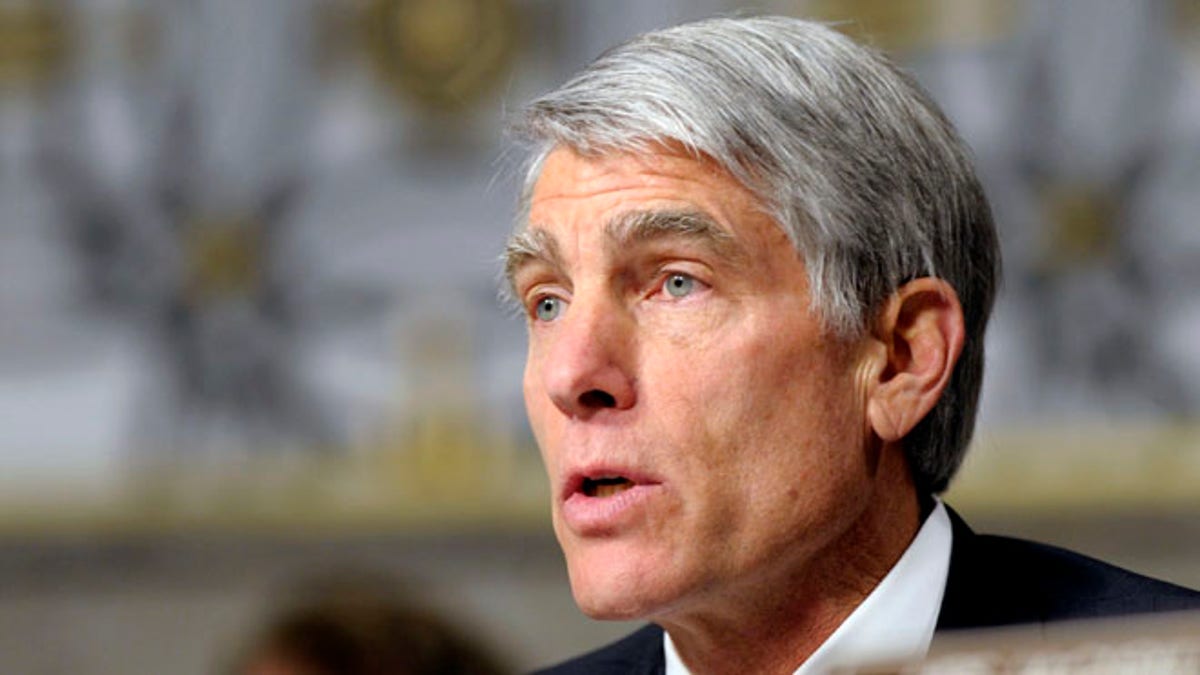 Democratic Colorado Sen. Mark Udall is under fire following reports that his staff pressured the Colorado Division of Insurance to walk back its claims that 250,000 people in the state had their health insurance canceled due to ObamaCare.
"It's downright shameful that Sen. Udall would attempt to intimidate state employees to give him political cover," Colorado GOP Chairman Ryan Call told FOX31 in Denver.
The allegations surfaced Thursday after the news site Complete Colorado published emails between Udall's office and the Colorado insurance agency last November. At the time, controversy was heating up over the hundreds of thousands of insurance cancellation notices going out -- the cancellations undercut President Obama's campaign-trail assertions that those who like their health plans can keep them.
Udall's staff challenged the Colorado agency for saying there had been 249,000 cancellations.
"Sen. Udall says our numbers were wrong. They are not wrong," one insurance department official wrote, according to a Nov. 14 email. "Cancellation notices affected 249,199 people. They want to trash our numbers. I'm holding strong while we get more details. Many have already done early renewals. Regardless, they received cancellation notices."
The dispute apparently was over the fact that many of those receiving cancellation notices were also being offered renewals.
"We reached out to the Dept. of Insurance because 250,000 cancellations was radically different than the number we were hearing from the insurance industry," Udall spokesman Mike Saccone told FOX31 Denver. "In fact, 96 percent of Coloradans who received 'cancellation letters' were offered an opportunity to renew their current coverage. To the average Coloradan, that is not a cancellation."
Udall's office wanted that clarification to be made.
But the tone of the emails drew accusations of intimidation.
One email showed the same insurance agency official telling colleagues she got a "very hostile phone call" from Udall's deputy chief of staff.
Another email showed a Udall staffer telling the division "we need to move on this ASAP -- or we'll be forced to challenge the 249K number ourselves."
Brook Hougesen, a spokeswoman with the National Republican Senatorial Committee, said in a statement that Udall "authorized his staff to pressure and intimidate state officials to manipulate health care cancellation statistics resulting from ObamaCare."
Rep. Cory Gardner, R-Colo., also wrote a letter on Thursday to state Insurance Commissioner Marguerite Salazar pressing for details about their insurance cancellation calculations.
Salazar told the Denver Post there was no "ongoing pattern of intimidation" with Udall's office.
Udall also told the Denver Post it was "really important to correct the record."