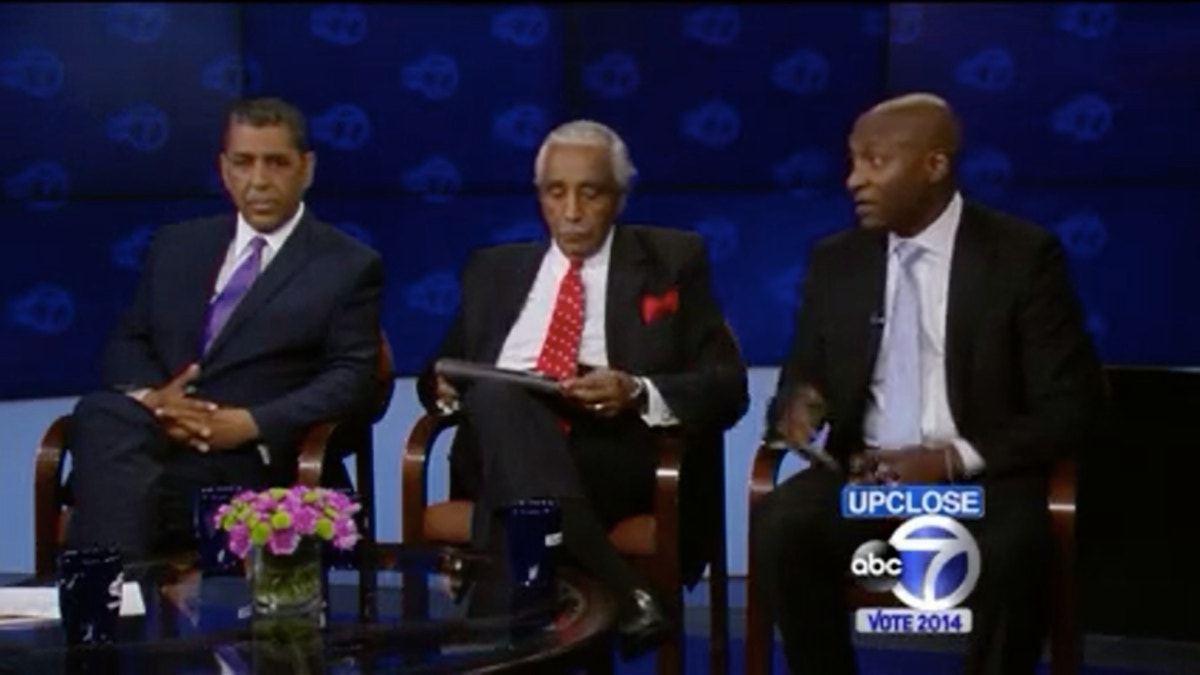 New York Democratic lawmaker Charlie Rangel pulled out his iPad to do research during the middle of a live congressional debate this weekend, prompting an annoyed moderator to ask the congressman to put the computer away out of fairness to the other candidates.
Rangel appeared on a local ABC 7 debate, which took place Friday evening but was aired Sunday morning in the New York City area.
The contentious primary race between the sitting congressman and challenger Adriano Espaillat turned ugly, with Rangel asking "What the heck has he done, besides saying he's a Dominican?" and Espaillat attacking Rangel's voting record on finance laws.
After being confronted, Rangel pulled out his iPad and sulked behind it while another candidate spoke. Then the moderator noticed the device.
"Congressman, are you Googling during this debate?" she asked testily.
"No, I just wanted to show them what he was picking out was consistent –" he began, pointing at Espaillat.
"But it's not fair, 'cause they don't have theirs," she explained.
"Well, I was gonna show it to 'em, but you're right," Rangel nodded amiably, theatrically closing his iPad case. "But let me invite everyone — he keeps talking about this vote that I took as relates to . . . uh, the Citibank and some other banks. I would say this, that if you say something long enough and don't go through the record, it starts to make some sense."
"He says that we should not be critical of each other, then he comes back and gives me a shot," Rangel complained. "And I just want to prove the record is against him, that's all."
With that, the congressman angrily brandished his iPad before slamming it down loudly on the table in front of him.
[h/t IJReview]